image is altered; Russian President Vladimir Putin is not reading a book of Imran Khan.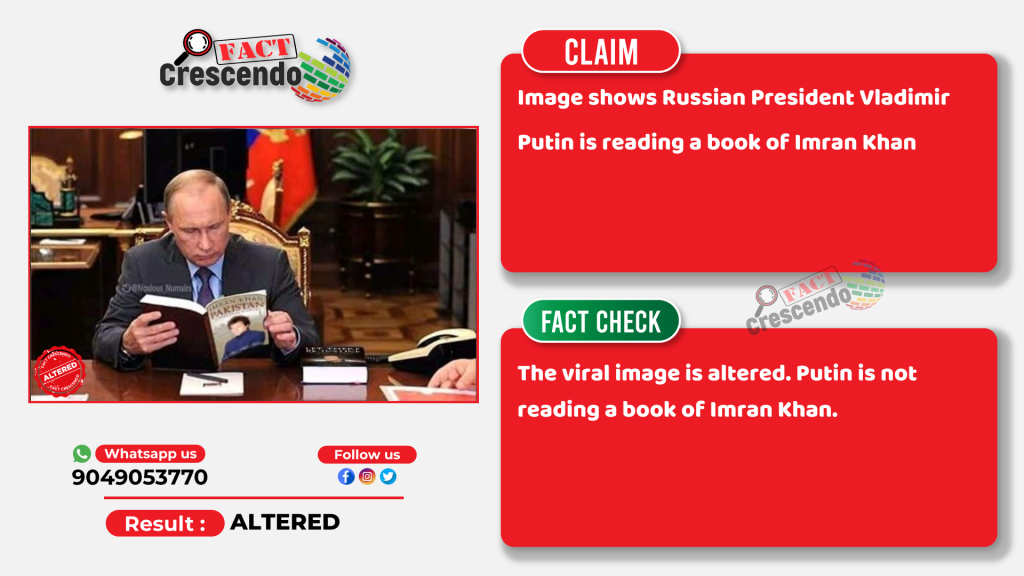 An image of Russian President Vladimir Putin reading a book that features former Pakistani Prime Minister Imran Khan on its cover has been shared widely on social media. In the image, another book on Imran Khan can also be seen. The book that Putin is seen reading is 'Pakistan: A Personal History,' Khan's 2011 memoir. The other book appears to be 'Let there be Justice: The Political Journey of Imran Khan," BJ Sadiq's 2017 biography of the cricketer-turned-politician.
The caption of the image states, "Putin Studying Imran Khan"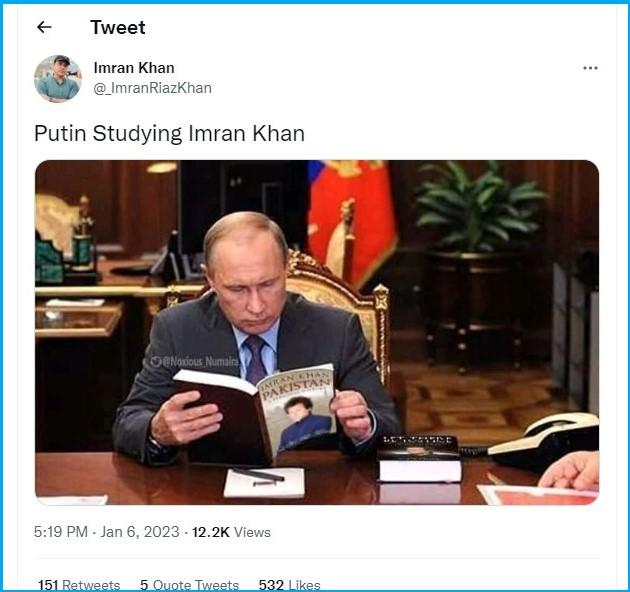 The post has also been shared on Facebook with the caption "The world reads Imran Khan and we are very lucky to have a leader like Imran Khan. Thank God, Lord of the world"
Fact Check-
A simple reverse image search of the viral image on Google led us to the original on the stock photo website, Alamy. The photo of Putin reading the book was posted on June 14, 2016, and it shows him holding a book with. According to the description in the image, it showed Putin reviewing a book during a meeting with the President of the Russian Academy of Sciences, Vladimir Fortov, and the Director of the Federal Agency for Scientific Organisations Mikhail Kotyukov at the Kremlin.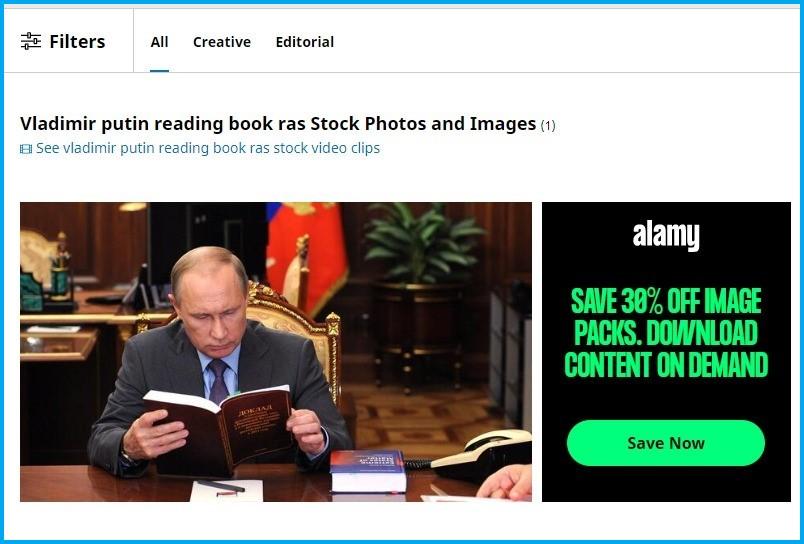 You can see a comparison of both images below.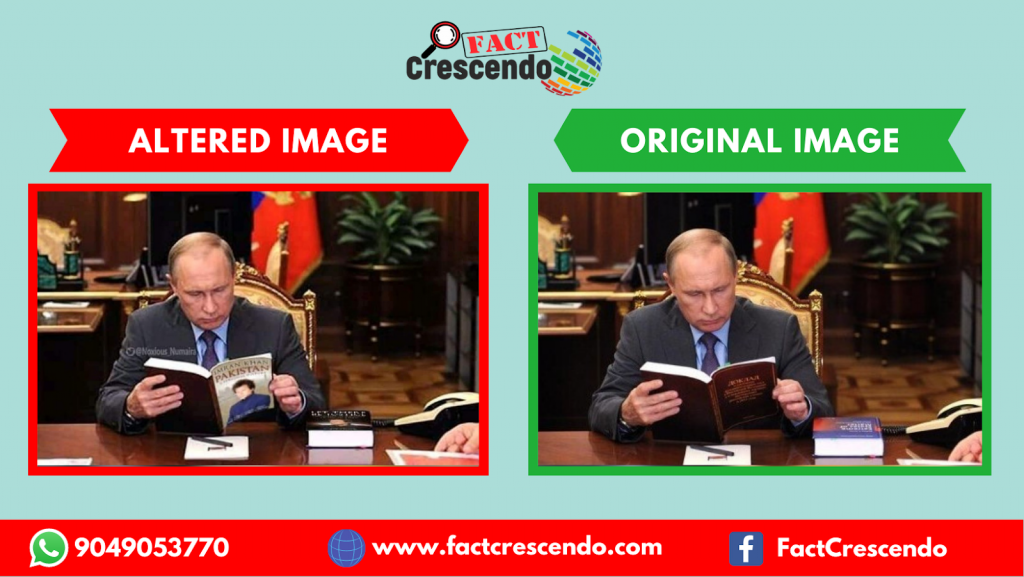 A comparison of these images reveals that the covers of Khan's memoir and biography were digitally added into the 2016 image.
The Russian President enjoys reading a lot. According to the RUSSIA BEYOND "Putin's personal library contains a wide variety of books: from the novels of Fyodor Dostoevsky and Vladimir Nabokov to Ethnogenesis and the Biosphere of Earth by Lev Gumilyov and the Chinese Book of Changes. The president is a great admirer of Russian poets, from Alexander Pushkin to Sergei Yesenin.
We tried to figure out the book Putin was holding in the image. The cover was translated to "Report" by Google. The year 2015 was also written on the brown cover. Moreover, we were unable to discover the book he was reading. The book to his side, however, was one we could identify. It was "Matter Under Extreme Conditions: Classification of States" by Vladimir E Fortov.
As a result, it is clear that the former Pakistan Prime Minister's supporters digitally altered the photograph.
Conclusion-
Fact Crescendo found the viral image to be digitally altered. Russian President Vladimir Putin is not reading a book of Imran Khan.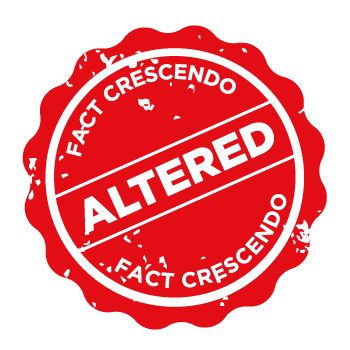 Title:Is Russian President reading Imran Khan's book?
Fact Check By: Usha Manoj
Result: Altered