This picture is not from India but from Cambodia and dates back to 2015.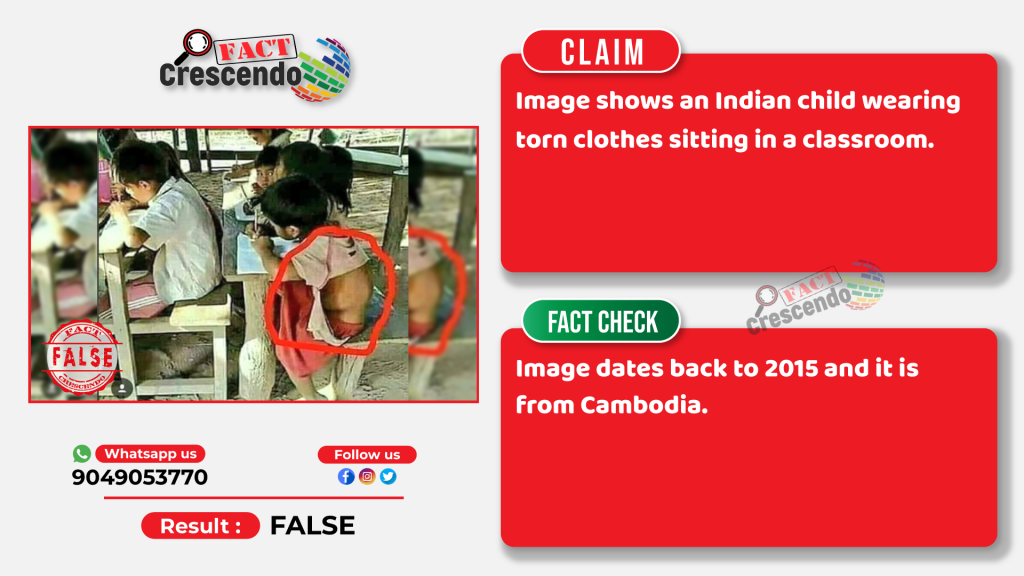 An image of children wearing torn clothes studying in a derelict classroom has gone viral on social media, and users who shared the post claim it's from India. By sharing this, some users are taunting the country's Prime Minister Modi and saying that during his tenure, children have to go to school wearing torn clothes.
The caption of the image states, "Prime Minister, what kind of India are you building where the children do not even have clothes to cover their bodies. #आत्मनिर्भर_भारत"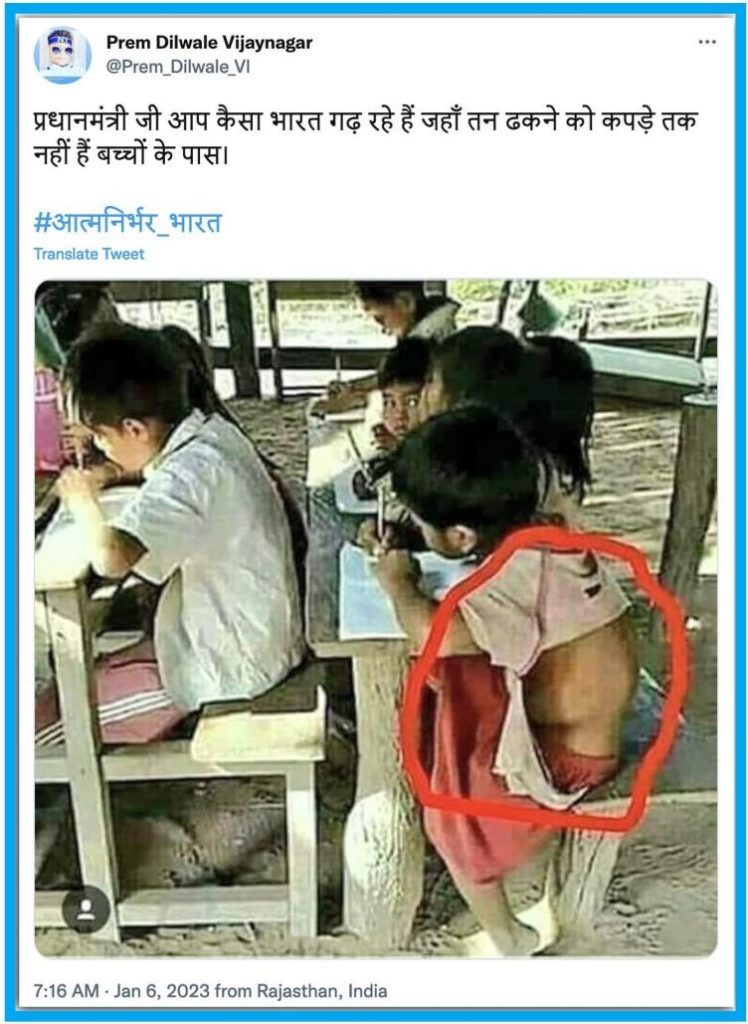 Punit Yadav, who appears to be a student leader affiliated with the Samajwadi Party based on his Twitter bio, also shared this image with the same text.
Fact Check-
We began our investigation by conducting a reverse image search on Google, which led us to the Cambodian daily, The Phnom Penh Post. According to the report, the photograph was taken during a study activity in a village and presented an opinion about the state of education in Cambodia in 2015.
The report says "The Royal Government of Cambodia has decided to provide scholarships to poor students in public general education schools from grade 1 to 12 to facilitate the study life and promote non-abandonment of students. Previously, the budget was only given to lower secondary school students".
We also found another blog which said that the image was from Kraty Province in Cambodia and was published in 2015.
In further search we found that a Cambodian fact checking website called CEKFAKTA has also given complete information about this photo. It has also been reported that this photograph was taken while studying in a Cambodian village and that it was intended to demonstrate Cambodia's declining educational level.
This image went viral earlier in 2020 as a photo of an Indonesian school. The Indonesian fact-checking website turnbackhoax.id had debunked it at the time.
Conclusion-
Fact Crescendo found the claim made along with the viral image to be False. This picture is not of any school student of India but of Cambodia and dates back to 2015. It has nothing to do with Prime Minister Modi.

Title:The picture of the child sitting in school wearing a torn dress is not from India
Fact Check By: Usha Manoj
Result: False