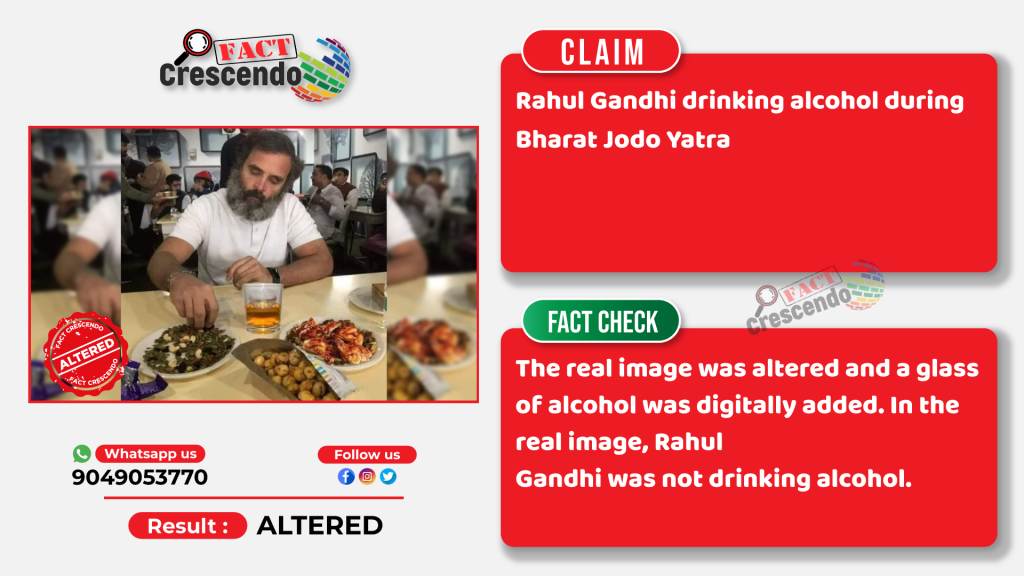 Recently, during Bharat Jodo Yatra, Rahul Gandhi was seen not wearing any winter clothes. Upon being asked by a reporter if he doesn't fill cold, he replied, he is not scared of cold so he does not wear sweaters.
Social media users took it as an opportunity to troll him. In the backdrop of this, an image of Rahul Gandhi drinking alcohol and eating non-veg is going viral on social media.
However, Fact Crescendo found the image was altered. In the real image Rahul Gandhi was drinking tea and some dry fruits.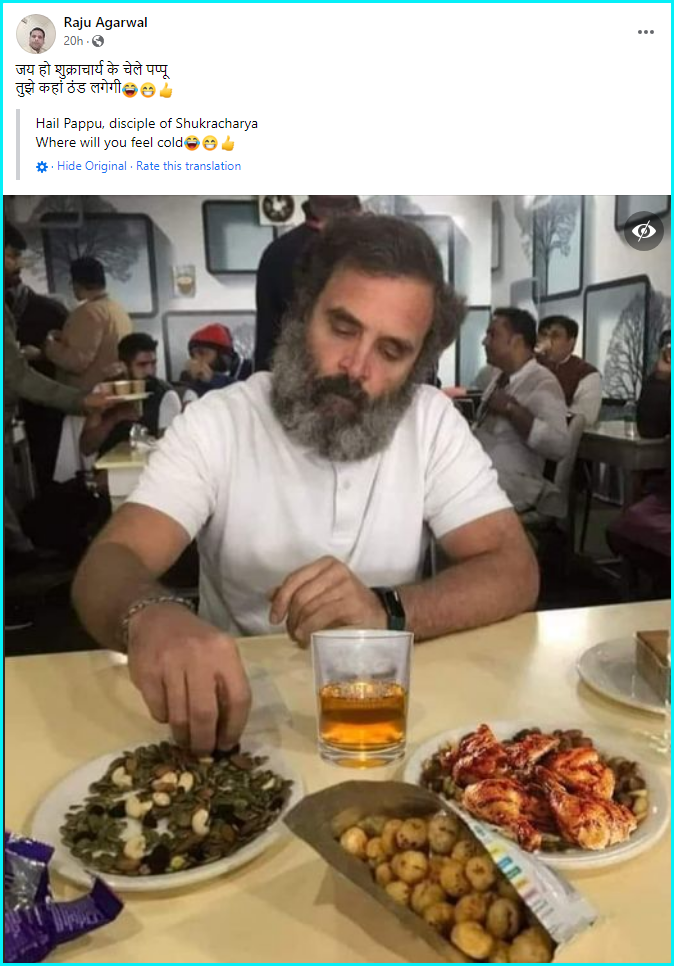 Fact Check-
A Google Reverse Image search on viral image led us to a tweet by journalist Paranjoy Guha Thakur in which a similar image was posted but instead of alcohol Rahul Gandhi was drinking tea and eating some dry fruits.
His tweet reads, "It was a sheer coincidence: traveling to Punjab this morning, I crossed the Bharat Jodo Yatra. With some difficulty and a scuffle, I was able to meet Rahul Gandhi while he was eating at a dhaba a few km from Karnal. We discussed politics, economics and India's richest men" 
On searching YouTube using relevant keywords, we came across a video on News 24 official channel. The image of Rahul Gandhi having breakfast can be seen from 0.13 minutes onwards. According to the report, after Bharat Jodo Yatra entered Karnal district, a restaurant invited Rahul Gandhi for tea and breakfast. 
Below you can see the comparison between viral image and real image.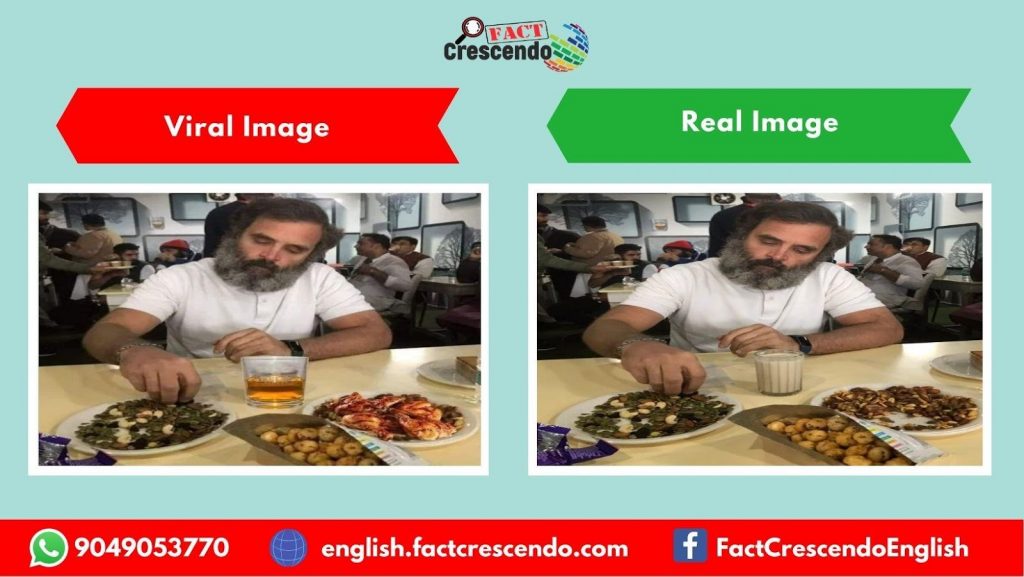 We also found that the glass with alcohol in viral image was digitally inserted. We found the same glass on a Russian website. We found that both in the viral image and on the above-mentioned website, 'Bell's Finest Old Scotch Whiskey' was written on the glass.
This proves that the glass of alcohol in the viral image was taken from the internet.
Conclusion:
Fact Crescendo found that the real image was altered and a glass of alcohol was digitally added. In the real image Rahul Gandhi was not drinking alcohol.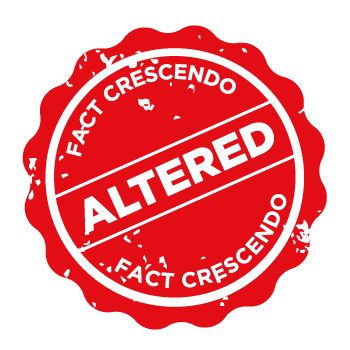 Title:No. Rahul Gandhi is not drinking alcohol during Bharat Jodo Yatra. Know the truth
Fact Check By: Siddharth Sahu
Result: Altered