The image is not from Haldwani, Uttarakhand. It is a ten-year-old image taken in Kolkata.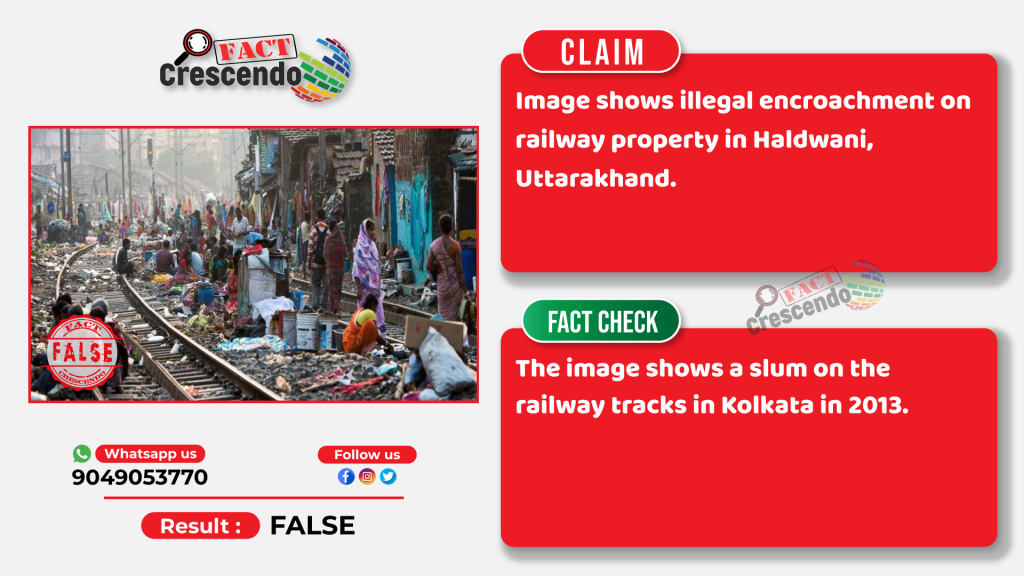 The Uttarakhand High Court ordered the residents of Haldwani to evacuate the area with the claim that the land belongs to the Indian Railways. This order instigated heavy protests in Haldwani. After this, the Supreme Court ordered to halt the demolition drive in Haldwani and asked the government to come with a 'practical solution' to the problem providing relief to the protestors. Amidst this, an image of a slum is being shared on social media claiming to be visuals of Haldwani. The image shows a slum with people carrying out their regular day to day work along a railway track.
BJP member Priti Gandhi and Major Surendra Poonia on their official Twitter handle shared this image.
The caption of the image states, "This is what the Supreme Court has legitimized today! #HaldwaniEncroachment."
Fact Check-
We started our investigation by running a reverse image search on Google, whose results led us to a news report published by ABC News on 18 January 2016. Sharing the viral image the caption states, "People get on with their lives in a slum on the railway tracks as a commuter train goes past on Dec. 12, 2013 in Kolkata, India." The image is credited to a stock image website Getty Images.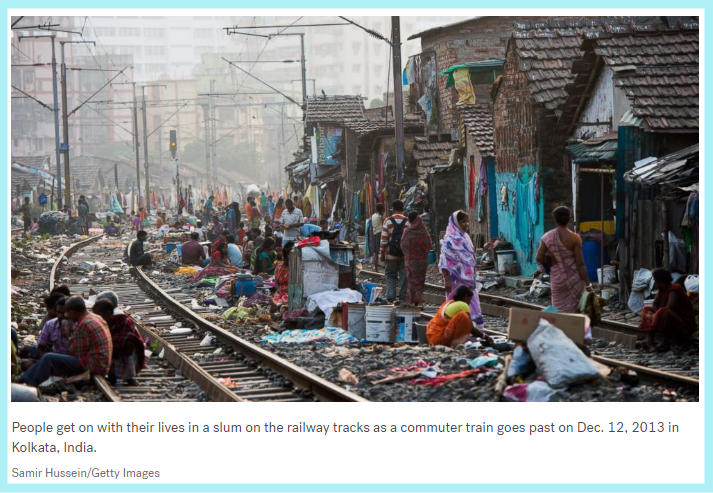 Next, keeping the above information in mind, we ran a keyword search to find the image on Getty's website. According to the caption on Getty's website it states, "The Slums And Homeless Of Kolkata, KOLKATA, INDIA – DECEMBER 12: People get on with their lives in a slum on the railway tracks as a commuter train goes past on December 12, 2013 in Kolkata, India. Almost one third of the Kolkata population live in slums and a further 70,000 are homeless."
A photographer named Samir Hussein on 12 December 2013 captured this image. The description clearly states that the viral image is from Kolkata and not Haldwani.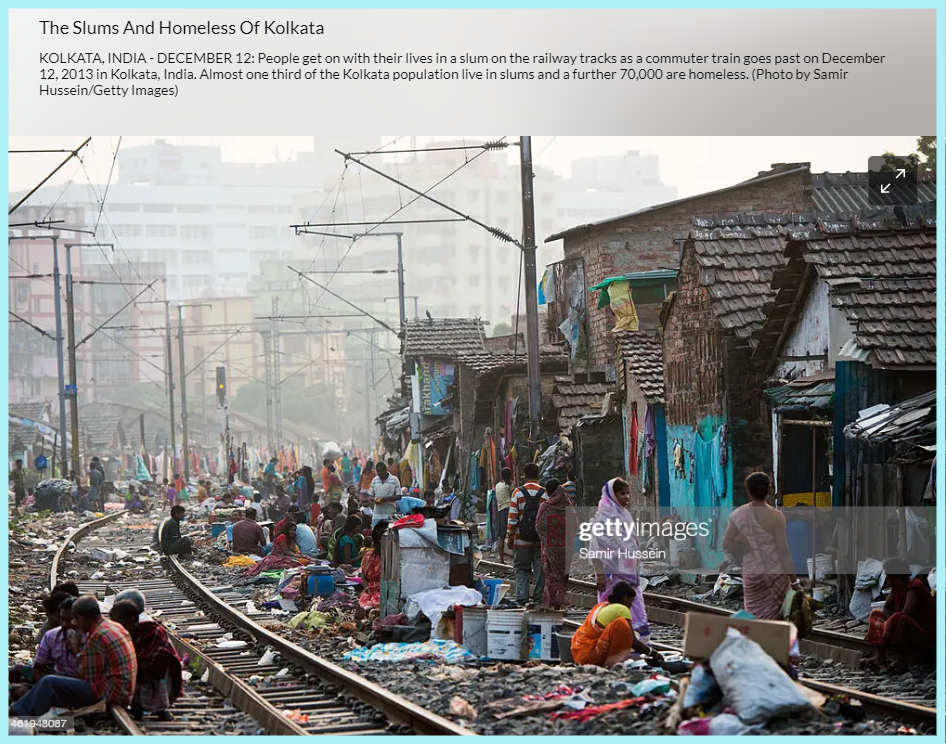 Conclusion-
Fact Crescendo found the claim made along with the viral image is Misleading. The BJP members and social media users have shared a ten-year-old image from Kolkata amidst the ongoing Haldwani encroachment issue in Uttarakhand.

Title:2013 image from Kolkata falsely linked with Haldwani eviction
Fact Check By: Drabanti Ghosh
Result: False