The image is from Telangana in which a BSP (Bahujan Samaj Party) flag has been digitally altered to make it look like a BJP flag.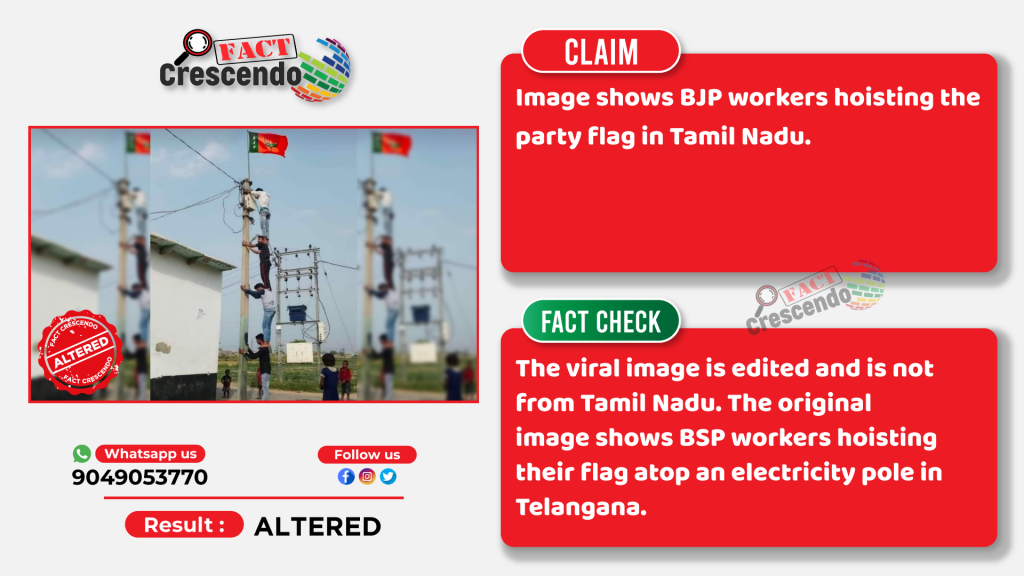 An image showing four men standing on each other's shoulders hoisting a flag of BJP on an electricity pole is widely circulating on social media. Social media users claim that this image is from Tamil Nadu where the party workers are taking efforts to promote BJP.
Several BJP leader have shared this image from their official Twitter accounts claiming that the party workers are hoisting their party flag by facing such difficulties in Tamil Nadu.
The caption of the image states, "Lotus blooming in Tamil Nadu."
C T Ravi who is the BJP National General Secretary I/C of Goa, Maharashtra & Tamil Nadu shared this image with the caption, "Lotus is blooming in Tamil Nadu."
Ravinder Gupta who is a BJP MLA Candidate has posted the same caption.
BJP Spokesperson for Himachal Pradesh- Prajwal Busta also posted the image caption.
Fact Check-
We started our investigation by running a reverse image search on Google, whose results led us to a tweet made by Shirisha Swaero Akinapally, who is the Telangana state spokesperson of Bahujan Samaj Party on 31 May 2022. The auto translated caption of the post states, "Do not work with devices when the will is great. Our brothers and sisters climbed the ladder and hoisted the blue flag at the heartbeat of the masses. Millions of such youths are following in the footsteps of RS Praveen Swaero for the establishment of a Bahujan Rajya Sabha in Telangana."
The image shared with this tweet shows BSP's party flag on the pole instead of BJP.
Dr. RS Praveen Kumar who is the Chief Coordinator, Bahujan Samaj Party of Telangana shared the same image and wrote BSP Telangana at work. No rest till we make the poor the ruler. The image was posted on 31 May 2022.
This makes it clear that the viral image is edited. BSP's flag has been digitally replaced with a BJP flag. You can see a comparison image below.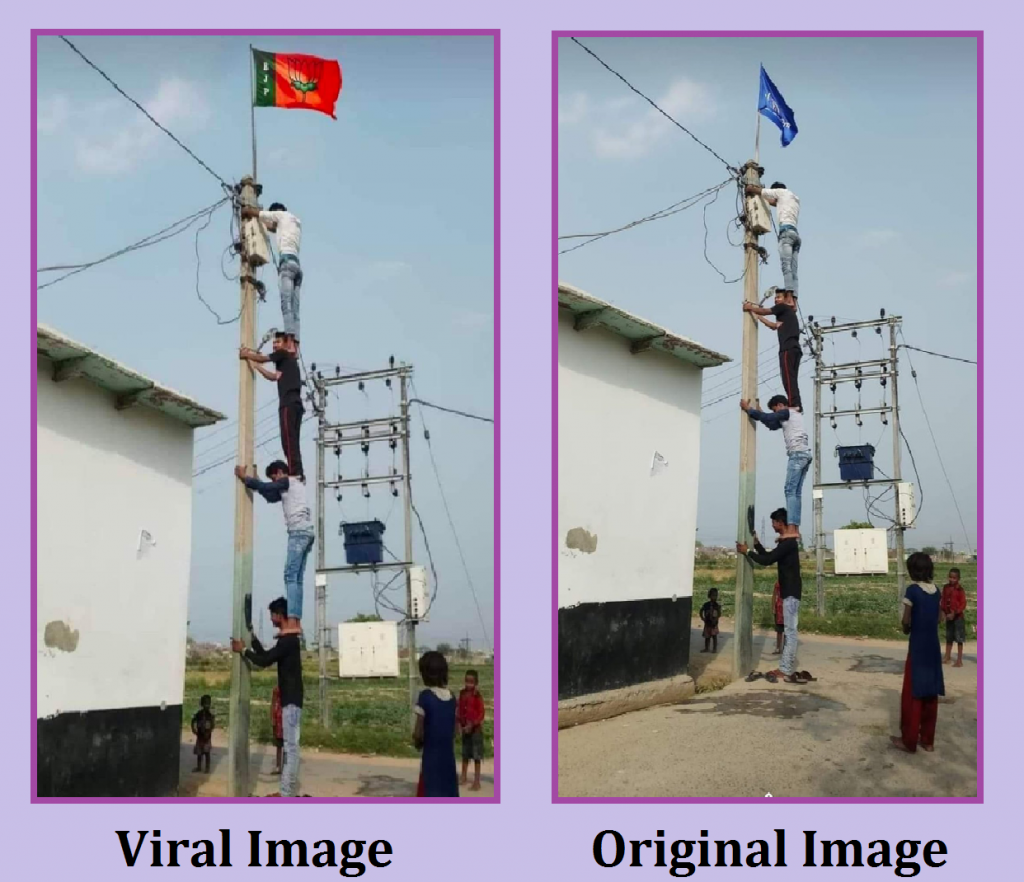 Next, we searched for the BJP's flag that was edited. The results led us to a stock image website named Star PNG where we found the same BJP flag that was edited in the viral image.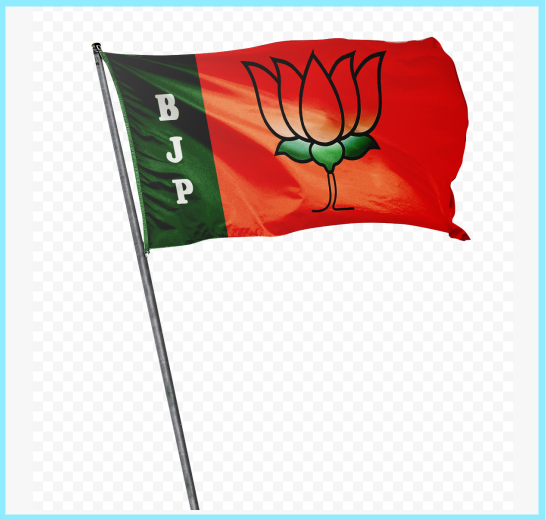 Conclusion-
Fact Crescendo found the viral image to be digitally edited. The viral image is not from Tamil Nadu. Originally, the image shows a BSP flag on the electricity pole that was put up by party workers in Telangana.
Title:BJP leaders' share an edited image as BJP workers hoisting flag on an electricity pole in Tamil Nadu…
Fact Check By: Drabanti Ghosh
Result: Altered