The viral video is a compilation of three earthquakes, only the first of which is from Nepal and dates back to 2015. The other clips are old and not from Nepal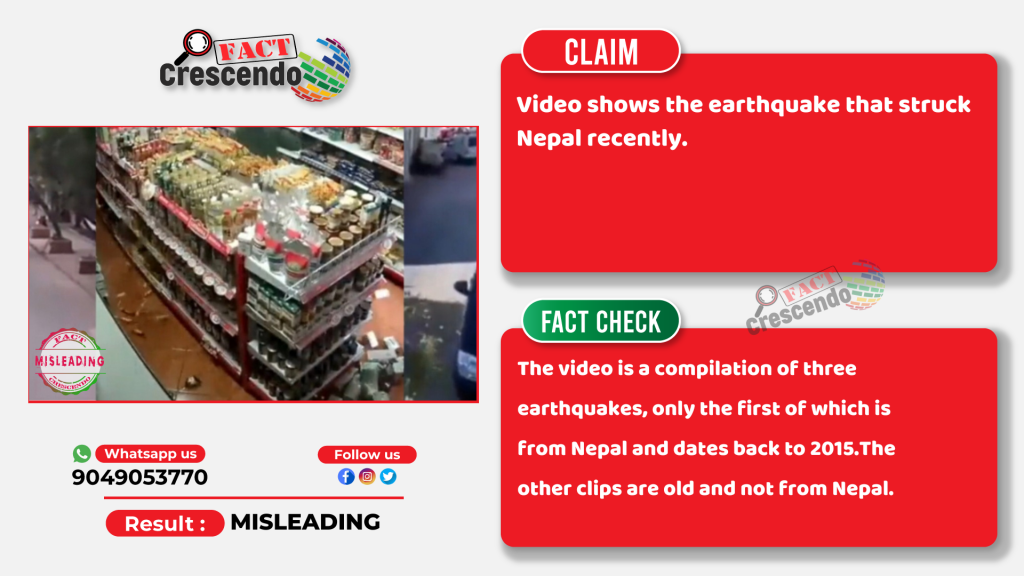 Two earthquakes with a magnitude of 4.7 and 5.3 struck Nepal in the early hours of Wednesday December 28, 2022. While no deaths or property damage have been reported as of yet. Social media has already seen a slew of shocking videos purporting to show the natural disaster in action. Many people shared a video with three clips of tremors caught on camera.
The first clip of the three videos shows a busy road with passing vehicles. The frame suddenly begins to shake, and the vehicles on the road come to a halt. Pedestrians begin to flee, and riders are seen falling off their bikes. The viral video's second clip was shot inside a department store. It depicts goods on racks falling as a result of tremors. The third video shows a parked car and trees trembling as a result of a quake.
The caption of the video states, "Powerful #Earthquake at #Nepal , I hope there is no damage to the people of Nepal, I pray for everyone's recovery. Hindus"
Fact Check-
We started our investigation by running a reverse image search on Google with the key frames of the first clip and whose results led us to a longer version of clip uploaded on YouTube on 13 April 2020 with a caption Nepal Earthquake CCTV footage from Darbar Marg, Kathmandu 25 April 2015. Clearly stating that it had nothing to do with recent events.
We used reverse search to find the source of the second video, which was shot inside a department store. We found a video shared by the Facebook page Radio Farra 95.7 FM on November 23, 2021 with a caption #Attention , An #earthquake of magnitude 4.52 was recorded in #Quito and that's how strong it felt in the capital. #news #Ecuador (Translated from Spanish).
We also discovered reports about earthquakes across the country published on November 20, 2021. While we were unable to confirm the date, time, or location of the second clip, it is clear that it is not from the recent Nepal earthquake.
A reverse search of frames from the third clip led us to a YouTube video featuring the same scene, only laterally reversed. This video was uploaded to the site on October 2021.The video's caption states that it was from Greece. Description reads "6.4 Magnitude Crete earthquake in Greece. A large 6.4 magnitude earthquake has hit the Greek holiday island of Crete on 12th October 2021. The quake struck the east coast of the island at a depth of 10km under the village of Palekastro, according to the US Geological Survey. The village is 84km (52 miles) from Agios Nikolaos, which is a popular destination for British tourists". So it is evident that the video has no links with recent earthquake in Nepal.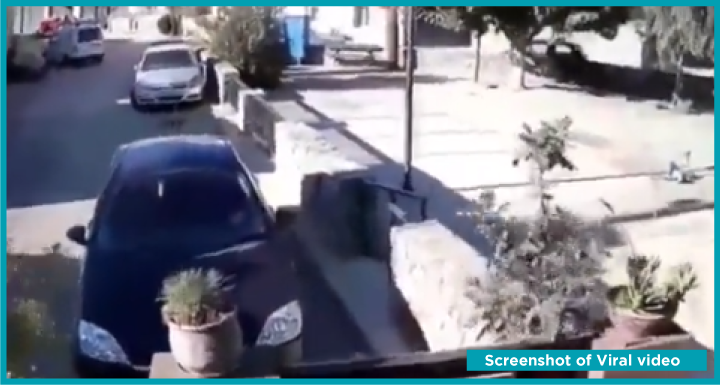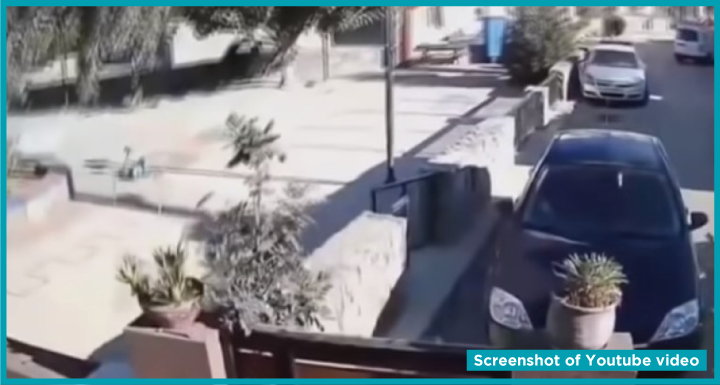 According to Reuters report that a 5.8 magnitude earthquake shook Greece's largest island, killing one person and injuring several.
Conclusion-
Fact Crescendo found the claim made along with the viral video to be False. The viral video is a compilation of three earthquakes, only the first of which is from Nepal and dates back to 2015.The other clips are old and not from Nepal at all.

Title:Edited videos of old earthquakes shared as recent footage of the earthquake in Nepal.
Fact Check By: Usha Manoj
Result: Misleading