The viral video is not a recent one. It shows a blast in a military ammunition depot in Ukraine in 2017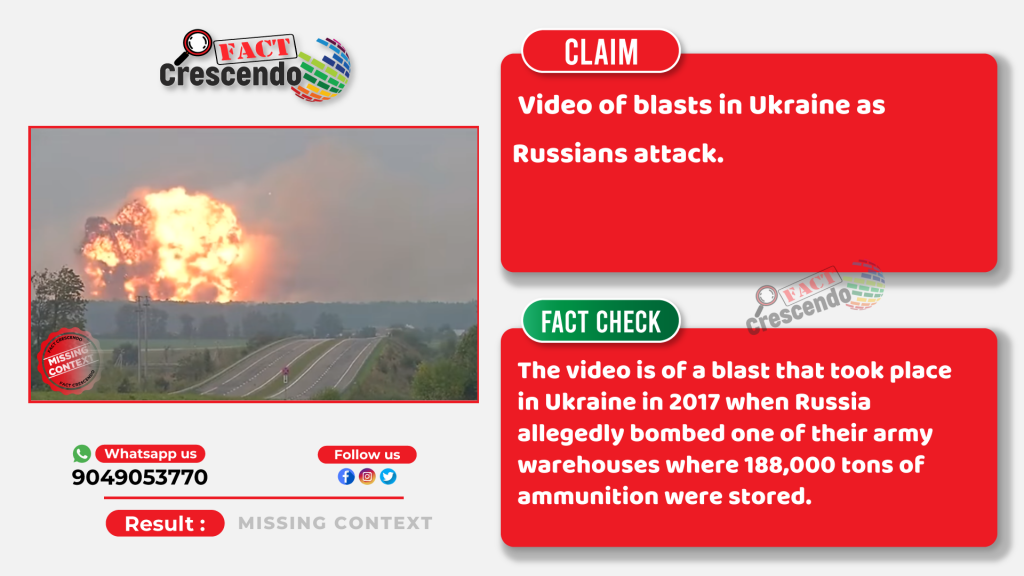 As Ukrainians fight Russian aggression, social media and mainstream media have been flooded with many videos and photos purported to be of war scenes in Ukraine. Many of such videos and images were found to be old and unrelated to the ongoing situation in Ukraine.
As the Russian assault on Ukraine intensified, a video apparently showing a huge blast is claimed to be from Ukraine is circulating on social media.
The caption of the post mentions, "Massive explosion at Ukraine."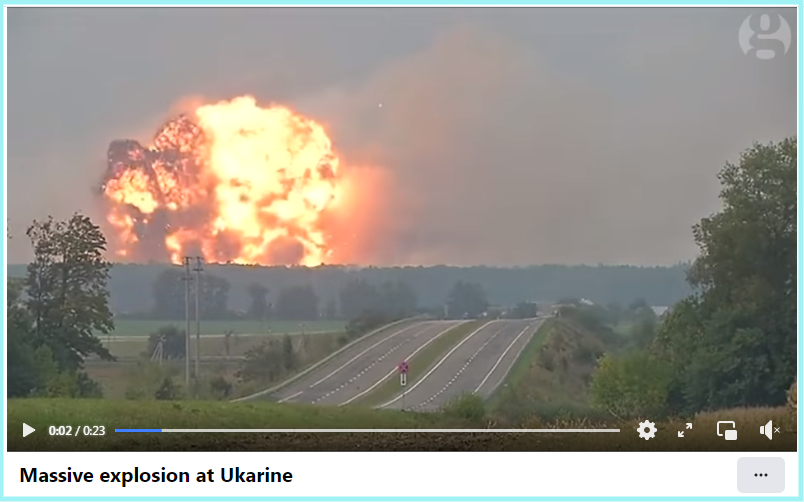 Fact Check-
We started our investigation by running a Google Reverse Image search on a screengrab from the video, whose results led us to a news report published by the Daily Mail UK on 27 September 2017. The caption of the image showing the blast states, "The fire broke out at an army warehouse in central Ukraine with 188,000 tons of ammunition going up in flames." The report states that Russia allegedly dropped grenades at a central Ukraine army warehouse where 188,000 tons of ammunition caught fire overnight leading to the evacuation of 30,000 locals.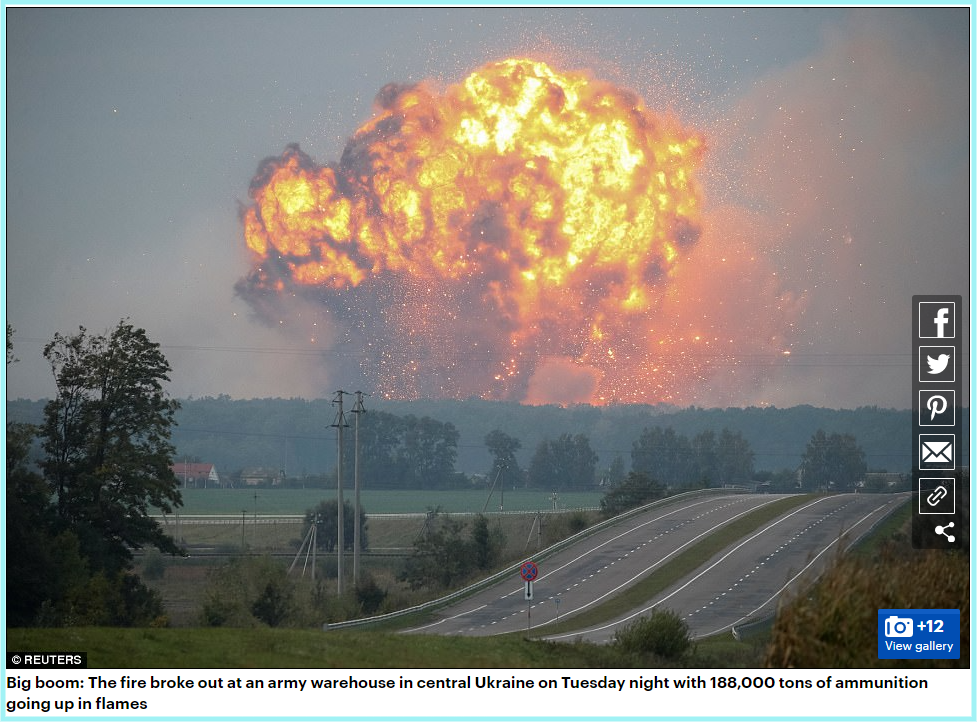 According to a report published Independent UK on 2017, Reuter's photographer Gleb Garanich captured this image. Tens of thousands of people were evacuated after massive explosions and a blaze at a military ammunition depot in central Ukraine.
The caption of the image says, "Smoke and flames rise over a warehouse storing ammunition for multiple rocket launcher systems (REUTERS/Gleb Garanich)"
IBTimes UK also posted this video on their YouTube channel on September 2017.
Conclusion-
Fact Crescendo found the claim made along with the viral video on social media to be shared out of context. The video does not show blasts after the recent Russian attacks in Ukraine but it shows explosions at a military ammunition depot in Ukraine in 2017.
(If you also have any suspicious messages, posts, photos, videos or news, send them to our WhatsApp Fact line Number (9049053770) for Fact Check. Follow Fact Crescendo on Facebook, Instagram and Twitter to read the latest Fact Check.)
Title:Video from 2017 shared as recent blast in Ukraine due to Russian attack.
Fact Check By: Aavya Ray
Result: Missing Context