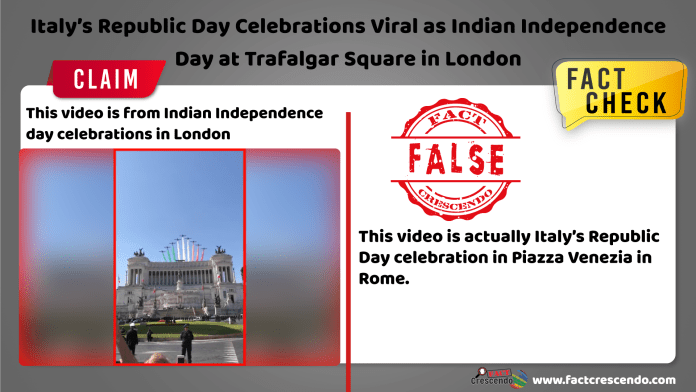 On 14th August 2019 a Facebook user named Ashit Dutta Biswas posted a video, captioned "request everyone to watch this one minute video without missing it to celebrate India's Independence Day from Trafalgar Square London, Jai Hind." This video has been made viral on social media claiming that the festival was held in Trafalgar Square, London on India's 73rd Independence Day, featuring stunning performances by fighter planes.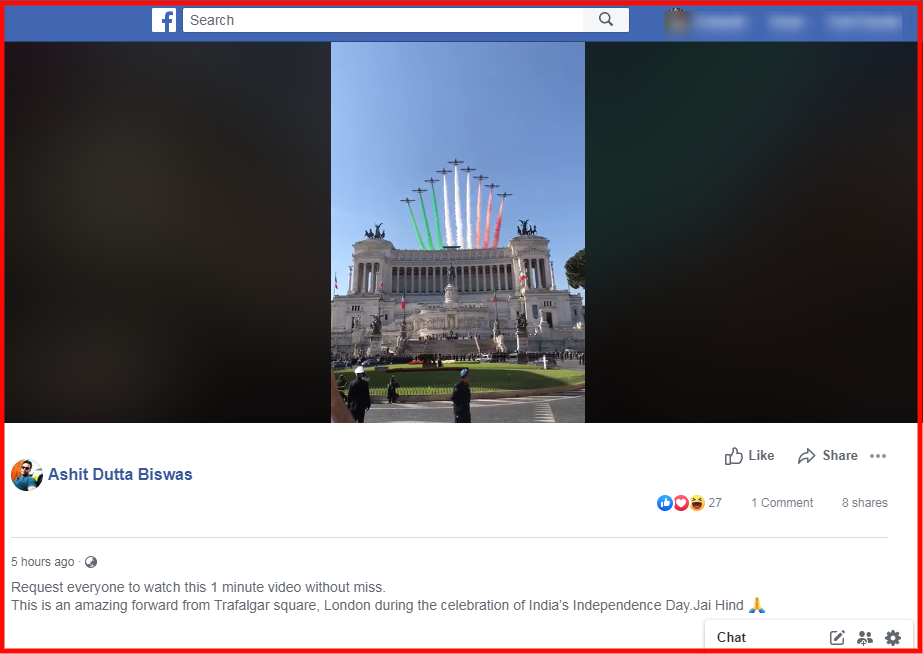 Beginning the investigation, we did a Google Reverse Image Search by taking a screenshot of the building shown in the video. As a result of which, we came to know that the name of this building is The Vittorio Emanuele II Monument which is also known as Altar of the Fatherland in English. We also got to know that this monument is located in Rome City of Italy not in London.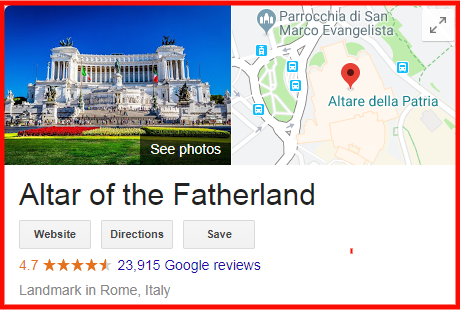 After searching for the picture of this place on Google Map,  we found that in front of this monument is the national flag of Italy.
Through Google search we came to know that on June 2nd Italy celebrated its Republic day and the Italian flag was created in the sky by the Italian Air Force Aerobatic Unit Frecce Tricolori which performed during the country's Republic Day celebrations.
Embed from Getty Images
After searching on YouTube with the keywords Republic day of Italy we found a video broadcasted by Euro News on 3rd June 2017 in which we can see Italy celebrating Republic Day.
After searching on YouTube with the 'Italy Republic Day' keywords we found a video broadcasted by Must do Travel on 4thJune 2017.
After this we found Trafalgar Square   in London on Google Map, we found that the structure of Trafalgar Square is completely different. The above video is not from Trafalgar Square   
Conclusion: After checking the facts, we found the above post to be false. This viral video is actually from Italy's Republic Day celebrations at Piazza Venezia in Rome.

Title:Italy's Republic Day Celebrations Viral as Indian Independence Day at Trafalgar Square in London
Fact Check By: Ruchika M
Result: False