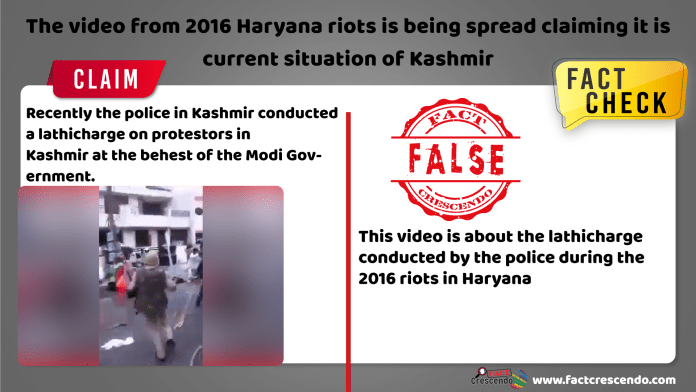 On 17th August a Facebook user named Ik Tiger posted a video on Facebook. In this video the police were seen conducting lathicharge on protesters. The description of the post says: "Let the world see what @narendramodiGovt is doing in #Kashmir. The #Hitler from the East rises while the world sleeps. @realDonaldTrump should consider imposing trade sanctions on India to control this monster before it's too late! #SaveKashmirFromModi #IndianHitlerModi https://t.co/YS5kBZAmk1".
At present, the social media is flooded with many claims regarding removal of Article 370 by the government in Jammu & Kashmir. In this post, due to the current situation in Kashmir, it is being claimed that "The police in Kashmir conducted lathi-charge at the behest of the Modi Government."
Is it true? Let us know the truth of the post's claim. 
We first searched on Yandex Image Search by taking a screenshot of the above video with the help of InVidTool and found a video that was uploaded by a website named lem.ru.net on 13th October 2017. This proves that the aforementioned video is not recent.
Apart from this, we found a tweet dated 19th August 2019 by Major Surendra Poonia on Twitter, in which he said that the above claim was made by the Federal Minister of Maritime Affairs of Pakistan. The first tweet was posted by Federal Minister Ali Hyder Zaidi on 14th August 2019. Major Poonia further added that this news tweeted by Pakistan's Minister is absolutely fake. This incident is from Panchkula in Haryana in 2017 when Gurmeet Ram Rahim was arrested.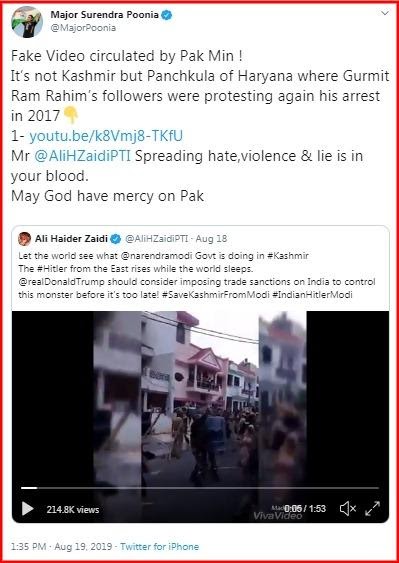 This tweet also contains a link of a YouTube video. This video was uploaded on 20th August 2017 by Harish Entertainment. The title of this video is 'Ram Rahim goons in panchkula video viral'. 
To confirm this, we asked SHO Rajeev Miglani about this video. After watching this video he said, "This video is recorded at the time of Ram Rahim's arrest in 2016."
This incident was published on many news websites. You can read some of these news clips on the link mentioned below.
It is proved by this tweet that the video is not related to the present situation in Kashmir, but is of the lathicharge conducted by the police during the protests following Ram Rahim's arrest in Panchkula in 25th August 2017.
But in the last part of the above claim , at 1 minute and 15 seconds, a woman is seen crying while holding her baby in her hand.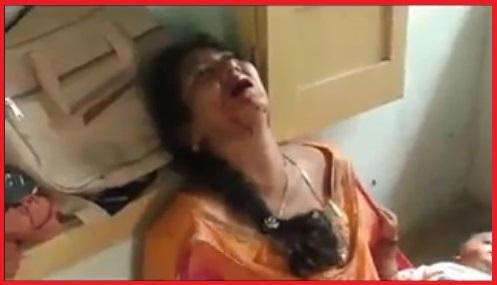 On 25th May 2019 our fact crescendo Hindi team checked the fact of this video. This video is of a police inspector torturing his wife and mother-in-law. This incident happened one year ago in August in 2017 in Telangana.
This research makes it clear that the video shared in this post is about two different incidents held at two different places in 2017 and 2018. They have been clubbed and spread with the false claim they are related to the present situation in Kashmir. In reality, they are not even distantly related to Kashmir. The video is circulated with the purpose of confusing people with incorrect details.
Result of Investigation: The claim made in the above post "police in Kashmir conducting lathicharge at the behest of the Modi Government" is wrong.

Title:The video from 2016 Haryana riots is being spread claiming it is current situation of Kashmir
Fact Check By: Ruchika M
Result: False