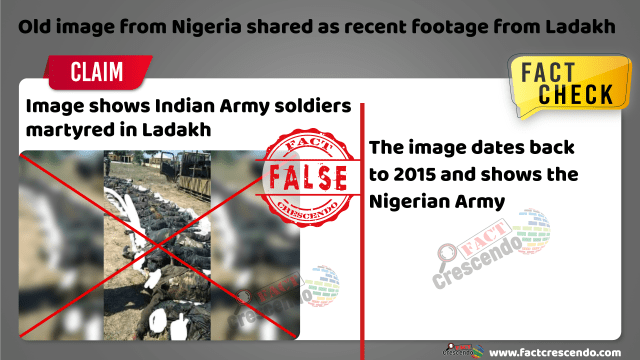 There is a severe tension between India and China due to border issues and social media is flooded with posts about the recent face-off between the two sides. There are several unverified claims circulating on social media. Amidst this, a viral image showing soldiers lying dead on the ground claims that it shows the martyred soldiers of the Indian Army in Ladakh.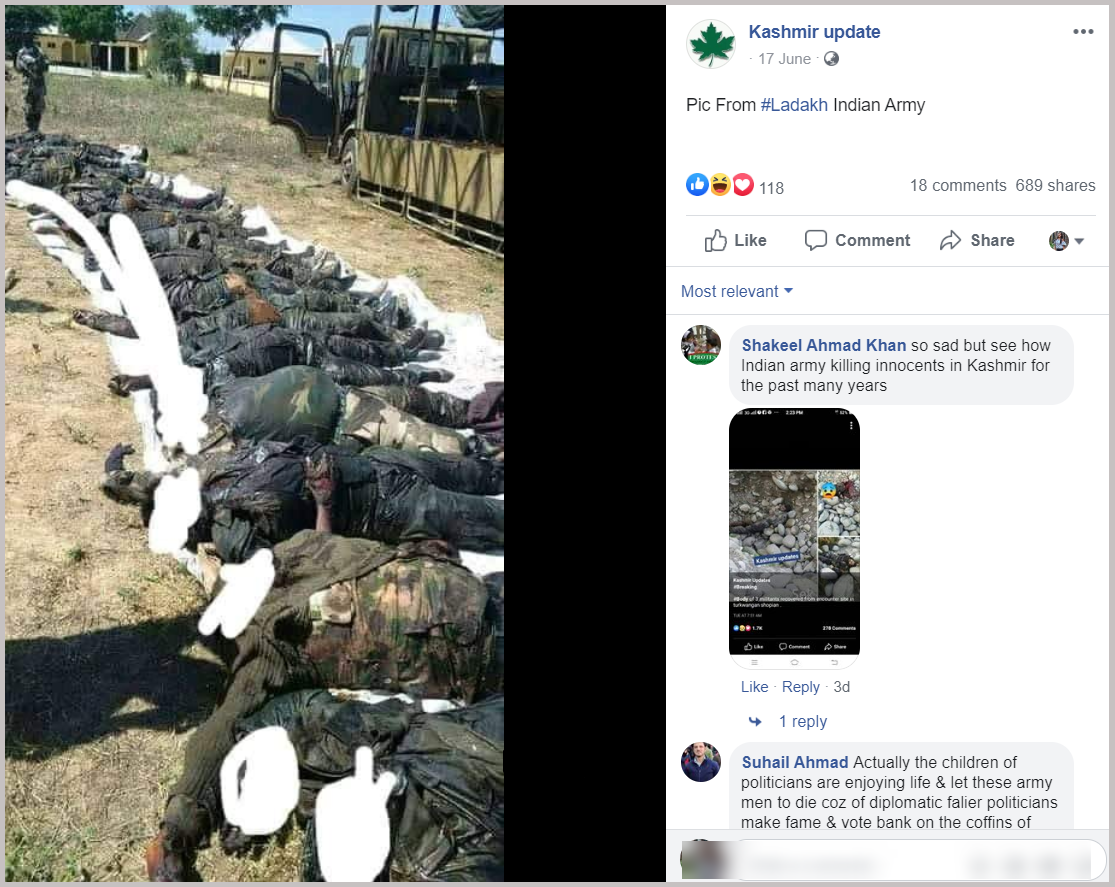 Fact Check-
We started our investigation by conducting a Google reverse image search and found that the image was published in a 2015 blog called Time Press Africa. According to the website, the image shows Nigerian soldiers who were martyred while battling the militant Islamist group Boko Haram. It says that the bodies of the slain soldiers were secretly buried by the Nigerian army at the military cemetery in Maiduguri, Nigeria. It says that these are the bodies of about 105 soldiers killed by Boko Haram insurgents in the State of Borno.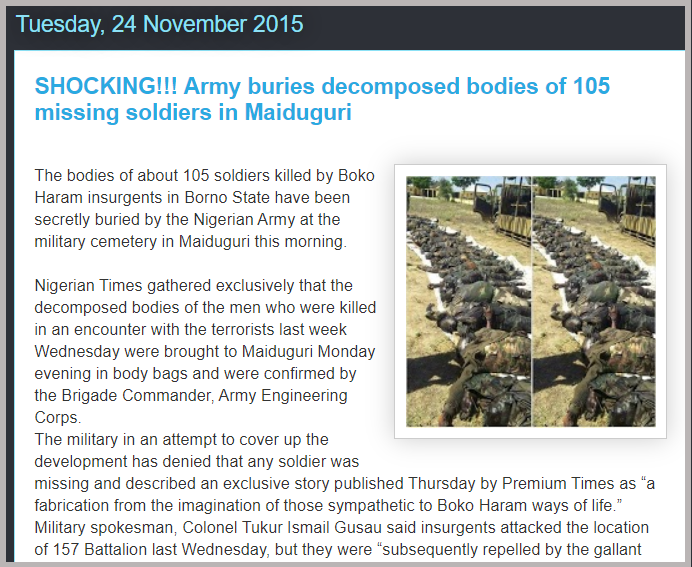 Next, we performed a keyword search on Google to find related news reports to the above incident. We found a news report by the Guardian published on 1st December 2015 according to which the Human Rights Writers Association of Nigeria (HURIWA) demanded an investigation into the widespread allegations of the secret burial of more than 105 soldiers by the military, these soldiers were reportedly killed during an ambush by armed Boko Haram militants in the last week of November.
Archive Link
Conclusion- Fact Crescendo found the above-mentioned post to be False. The image that is going viral on social media dates back to 2015 and shows dead soldiers belonging to the Nigerian Army which is being falsely circulated  as a picture of Indian soldiers martyred in Ladakh.

Title:Old image from Nigeria shared as recent footage from Ladakh
Fact Check By: Aavya Ray
Result: False