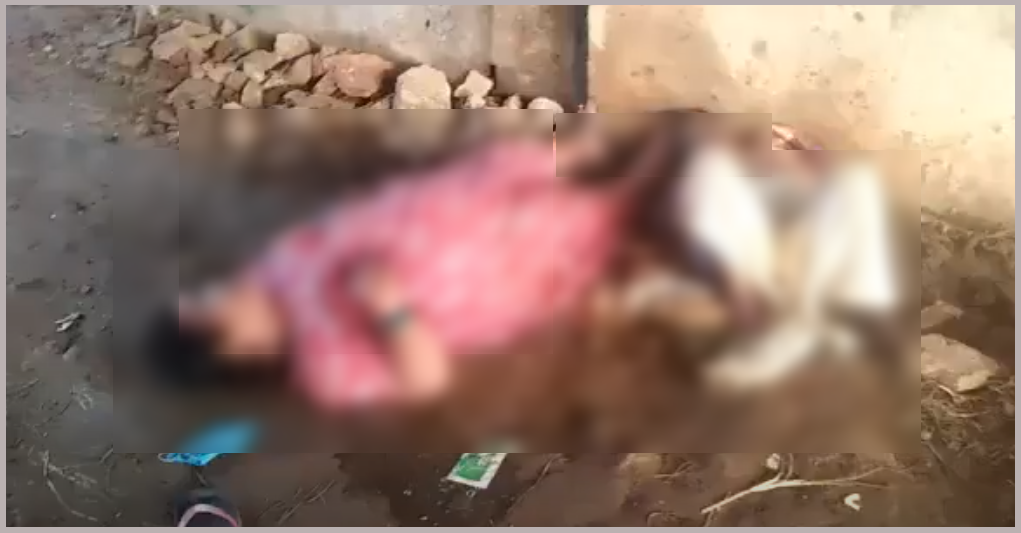 A video showing several unconscious people lying on the ground is doing rounds on social media with two different claims. The first narrative claims that the video shows the COVID-19 condition in India where people infected with the virus is lying dead on the ground. The second narrative claims that a lethal sting by an insect called the Asian Giant Hornet caused the death of these people. The post further claims that these creatures have a lethal sting that can cause death with a few minutes of being stung. These insects are claimed have come from China and are now their presence is seen in Iran, India and USA.
The description of the post reads as follows "A large insect the size of a wasp called "The Asian Giant Hornet" researchers call it the "Murder Hornet". This insect kills only a few minutes after stinging it's victim several times. The sting is strong enough to puncture a bee keepers suit. The Hornets are more than 2inches long and have been attacking bee hives. It is said to have come from China, Iran and India and are now seen in the US."
Fact Check-
We started our investigation by using Google Reverse Image search on one of the keyframes by InVid Tools which led us to a news report published by Times of India on 6th May 2020 on YouTube. The headline of the video said "Vizag Gas Leak: Many feared killed after leak in chemical factory." The description of the video mentioned that "Several persons have died and many people fell sick after a gas leak from a chemical plant in Visakhapatnam."

The Indian Express also upload a report on the viral video stating that this is a horrific visual from the Vizag Gas Leak. The headline mentions "Gas leaks from Visakhapatnam's PG Polymer plant, are vacated." We can see the same visuals in the video below that can be seen in the viral video which clearly means the people are not COVID-19 patients neither have they have been stung by the Asian Giant Hornet.
Conclusion– Fact Crescendo found the above-mentioned post to be False. Both the narratives viral on social media regarding the video are False. The video does not show dead COVID-19 patients nor does it show people who died after being stung by the Asian Giant Hornet.

Title:Vizag Gas Leak video viral as dead COVID-19 patients
Fact Check By: Aavya Ray
Result: False