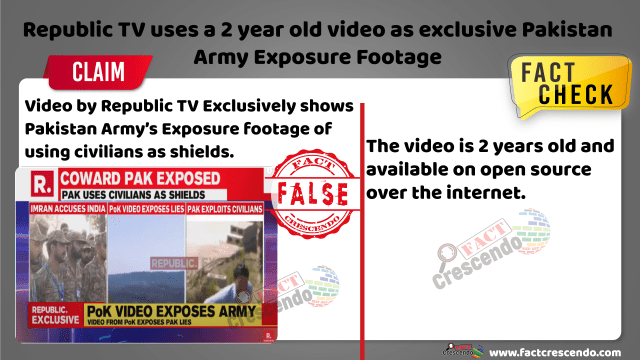 An "exclusive" report telecasted by Republic TV recently shows how the Pakistan Army is hiding in civilian houses and using civilian areas for rocket attacks in Pakistan-occupied Kashmir (PoK) to target the Indian territory. This news bulletin which is available on Republic TV's official YouTube channel on 20th May 2020 which shows few footage that speak about how Pakistan is using civilians as a "shield" to hide and protect themselves. The reporter when asked to inform the viewers of the visuals, says that though he can't identify the location, what he can say is "that it has come from top sources" and that the "channel can confirm that it is from across the Line of Control (LoC)".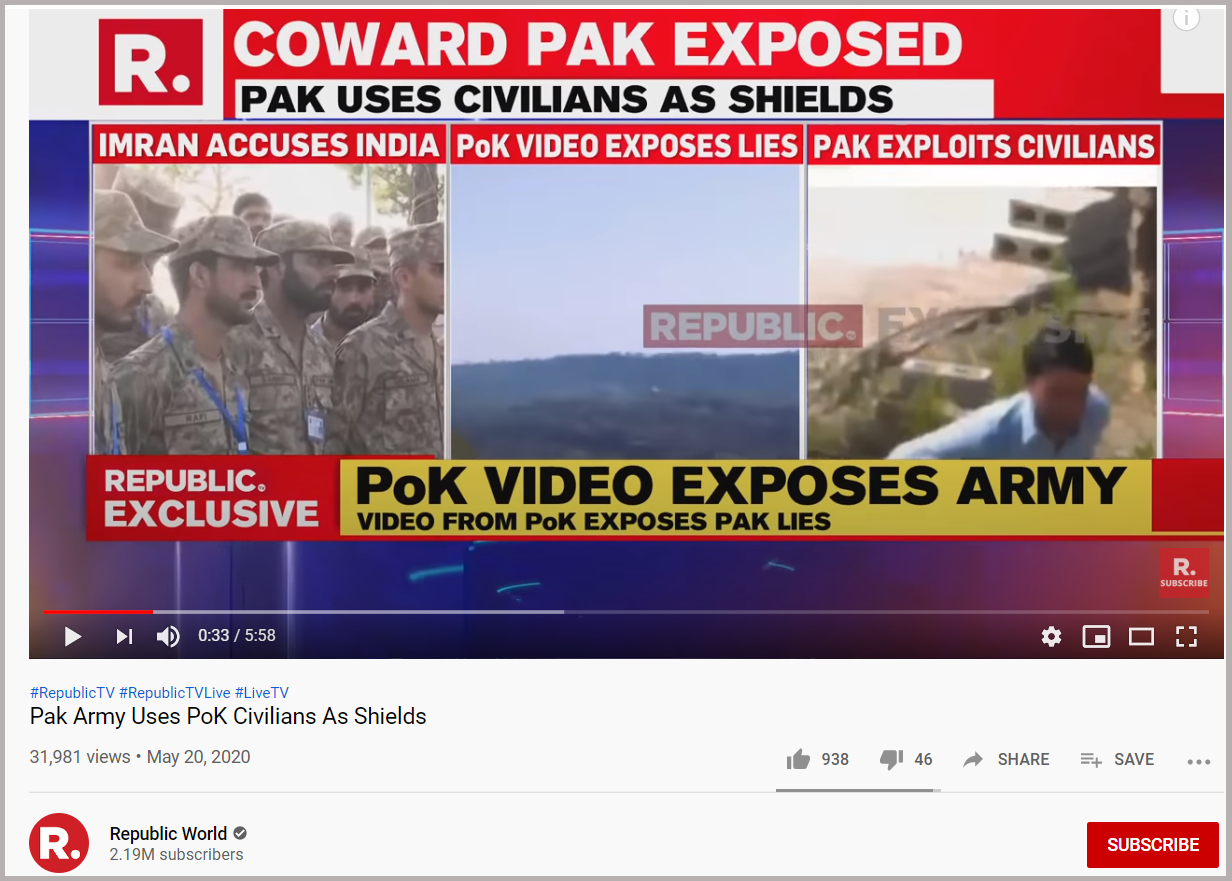 This video was also used by ABP News with the headline "Shameful act of Pak army exposed, ABP News gets access to exclusive video" Navbharat Times have also used screenshot of this video in their news report.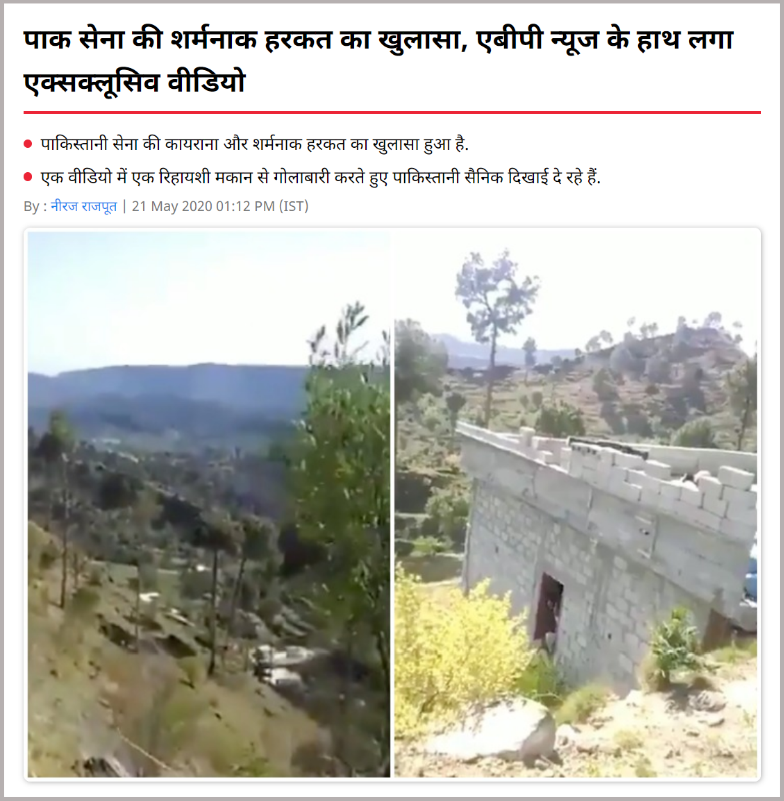 Fact Check-
We started our Fact Check by running a Google Reverse Image search of one of the keyframes using InVid Tool which led us to the same video published on YouTube on 18th April 2018 by an user. The headline mentions ,"Pakistan Army targeting Indian post with SPG-9".
This video was also upload on 27th February 2019 on Facebook by a Facebook Page named Pakistan Breaking News. The caption of the post written in Urdu loosely translates, "Share as much as you can Azad Kashmir Pakistan Army blew up India's check post. Share if you are with Pakistan Army".
However, readers must understand that ceasefire violation has indeed been reported along the LoC by major media houses such as Quint, The Economic Times, Hindustan Times etc but the video by Republic TV which is claimed to be an exclusive footage of the ceasefire violation is two years old which is available to open source.
Conclusion– Fact Crescendo found the above video to be False. Even though there has been ceasefire violation by Pakistan, the exclusive footage accessed by Republic TV is 2 years old.

Title:Republic TV uses a 2 year old video as exclusive Pakistan Army Exposure Footage
Fact Check By: Aavya Ray
Result: False