The image is not from Ukraine. It shows Sikhs offering Langar in Canada in 2016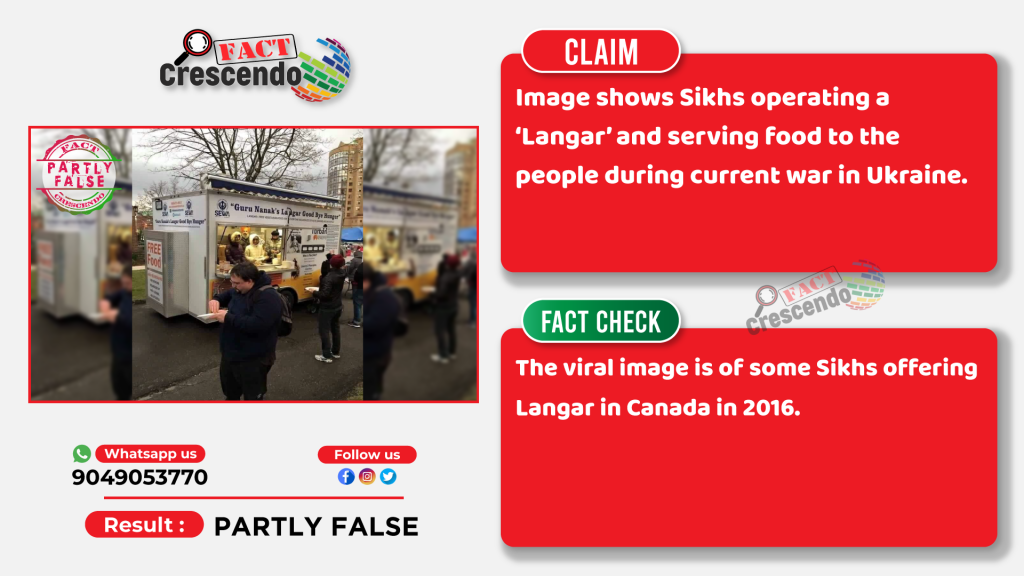 As Russian and Ukrainian troops are battling in Ukraine, images and videos claiming to be from the warzone have flooded social media and mainstream media. Many of such videos and images were found to be old and unrelated to the ongoing situation in Ukraine. Several users have shared images and videos of how panicked the Ukrainian citizens are and how people are coming forward to help the distressed citizens.
One such image of Sikhs serving food in a Langar is widely circulating on social media claiming that the Sikhs are operating a 'Langar' and serving food to the people in Ukraine in the midst of a war.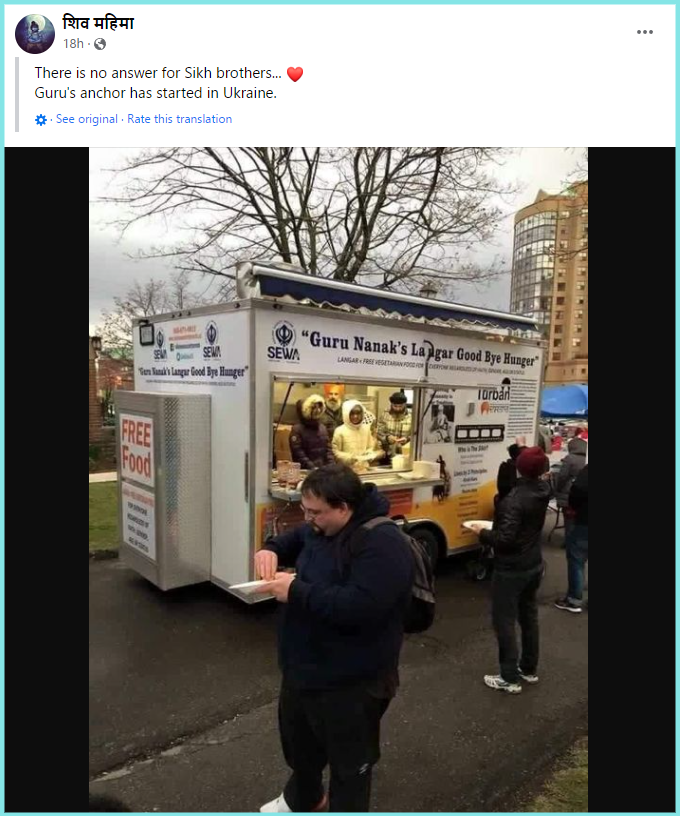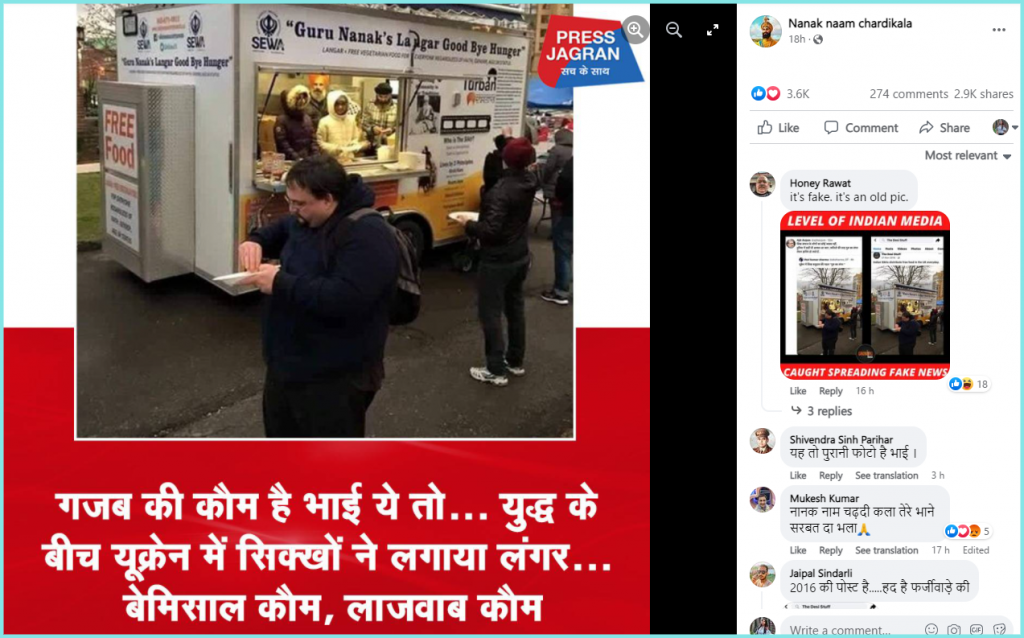 Fact Check-
We started our investigation by running a Google reverse image search on the same; the results led us to the same image published by a Facebook page named "We the Sikhs," on 6 August 2018. The caption of the image states "Canada's first Free Food Truck – Guru Nanak Dev Ji's LANGAR – Goodbye Hunger. Everybody is welcome here regardless of Faith, Gender, Age, Caste or Status. #WeTheSikhs #Langar #GuruNanakDevJi #proudtobesikh," They posted the same image in 2018 on their Twitter handle as well.
We found that another Facebook page named "The Desi Stuff" posted the same image on 21 November 2016 with the caption "Indian Sikhs distribute free food in the UK every day."
Taking a cue from this, we ran a keyword search on YouTube, which led us to the video of the first Langar in Canada published by PTC News on 13 September 2016. The caption of the video reads "Canada's first Free Food Truck – Guru Nanak Dev Ji's LANGAR – Goodbye Hunger."
Are Sikhs offering Langar in Ukraine?
According to NDTV, a train was said to be heading east of Ukraine towards the Polish border. Many were travelling to the neighbouring countries for evacuation as Ukraine has closed its airspace. The widely circulated video, first shared by founder CEO of Khalsa AID, Ravinder Singh, shows students eating food served in the langar on a moving train.
Conclusion-
Fact Crescendo found the claim made along with the viral image to be Partly False. The viral image shows Sikhs offering Langar in Canada in 2016. However, there are reports about Sikhs offering Langar to people in Ukraine amid the ongoing war.
(If you also have any suspicious messages, posts, photos, videos or news, send them to our WhatsApp Fact line Number (9049053770) for Fact Check. Follow Fact Crescendo on Facebook, Instagram and Twitter to read the latest Fact Check.)

Title:2016 image from Canada viral as Sikhs operating a 'Langar' in Ukraine in the midst of war.
Fact Check By: Aavya Ray
Result: Partly False