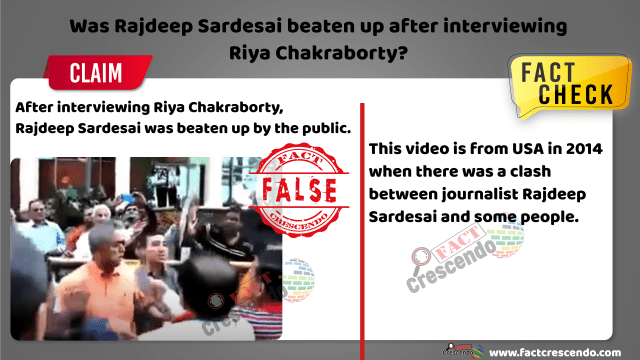 Riya Chakraborty,is currently being investigated by the Central Bureau of Investigation (CBI), Enforcement Directorate (ED) and now the Narcotics Control Bureau (NCB) in the case of Sushant Singh Rajput's death, and there are several news reports on social media regarding her. Recently, Riya Chakraborty was interviewed by Rajdeep Sardesai on India Today channel, where he spoke to Riya Chakraborty on all the allegations made against her. On the basis of this interview, a video is being spread on social forums where we can see India Today Anchor Rajdeep Sardesai being beaten up by the people. Looking at the video, it appears that the public and Rajdeep Sardesai are arguing for some reason. Spreading this video on social media, it is being claimed that this is a recent video, where the common public is can be seen beating Aaj Tak's anchor Rajdeep Sardesai for interviewing Riya Chakraborty.
The title of the post states that:
#AajTak's anchor #Rajdeep, who #interviewed #Riya_Chakravarti, was beaten by the public. The viral video has been shared nearly 500 times.
Beginning the investigation, we found the above video on YouTube through Keywords. As a result, we found a YouTube video aired on September 29th 2014, titled "Rajdeep Sardesai Fight in New York".
On searching keywords for this event, we found news articles related to this incident. Regarding this incident, Rajdeep Sardesai himself tweeted from his official Twitter account and said that "Great crowd at Modison Square Garden! Except a few idiots who still believe abuse is a way of proving their machismo." He tweeted this on 28th September 2014."
According to NDTV's report, Rajdeep Sardesai was surrounded by a group of people near Madison Square Garden, who gathered there to support Prime Minister Narendra Modi when the Prime Minister was about to address the Indian American community. The event is from September 2014.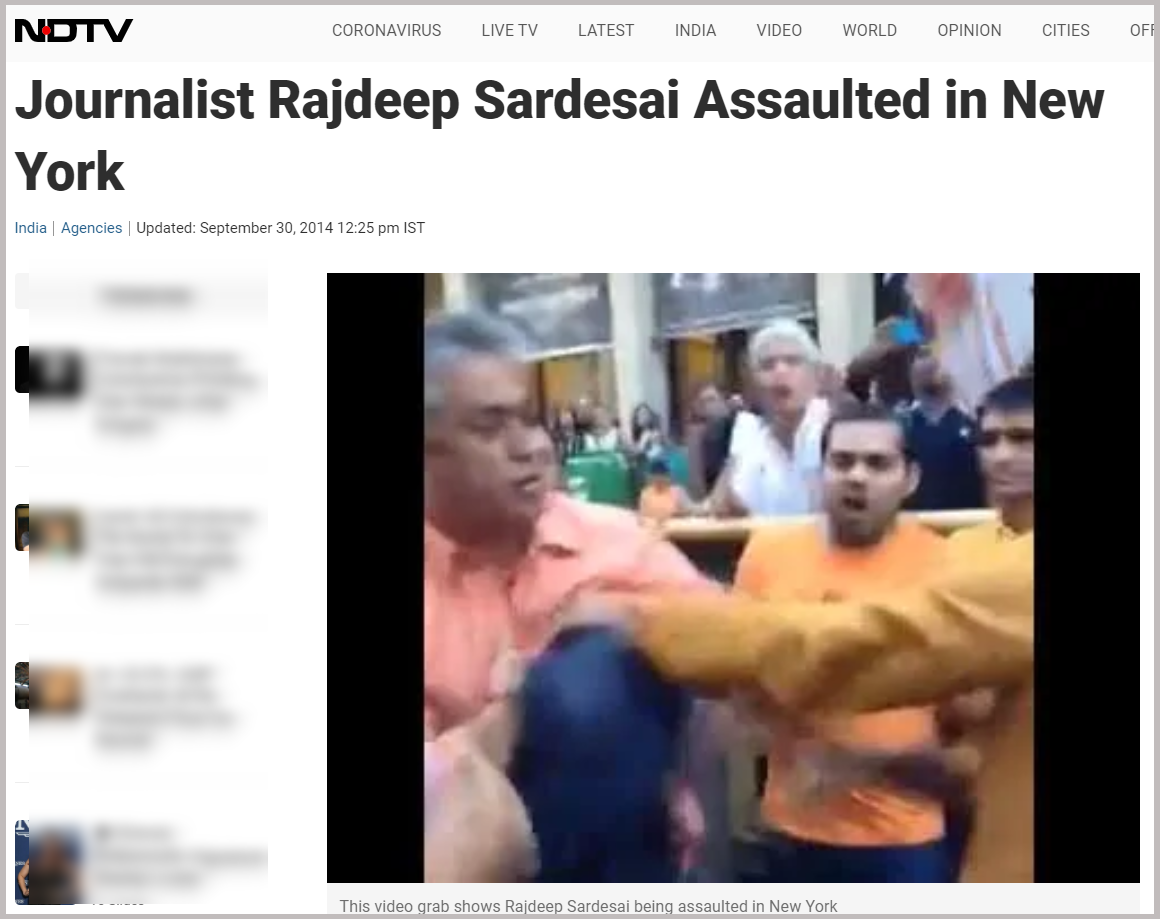 The incident, published on 29th September 2014 by The New York Times, wrote that the clash between the Modi supporters at Madison Square and Indian journalist Rajdeep Sardesai was apparently because of his failure to share their enthusiasm for Mr Modi.Rajdeep Sardesai found himself in a strange clash of pushes, insult and slaps with a man who harassed him during his live reporting.
Apart from this, in the viral video, "Square Garden" can be seen written in the background. When we found Madison Square Garden in New York, the results showed that both the sign boards are the same. Below you can see the comparative picture of both.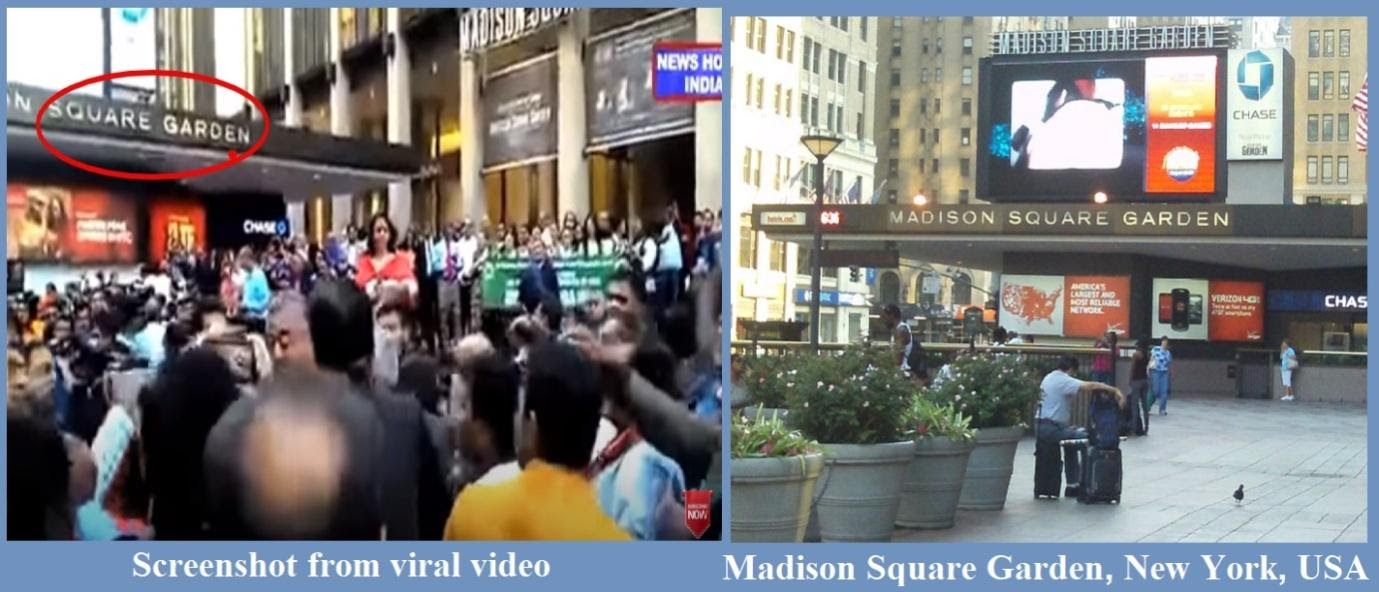 Conclusion: After fact-checking, we have found the above post completely incorrect. Claims made via viral video on social media are untrue, this video is of a clash that happened way back in 2014 between journalist Rajdeep Saradesai and some people in New York, which is being spread with a fake claim that Rajdeep Sardesai was attacked by the public for interviewing Riya Chakravarty.

Title:Was Rajdeep Sardesai beaten up after interviewing Riya Chakraborty?
Fact Check By: Aavya Ray
Result: False