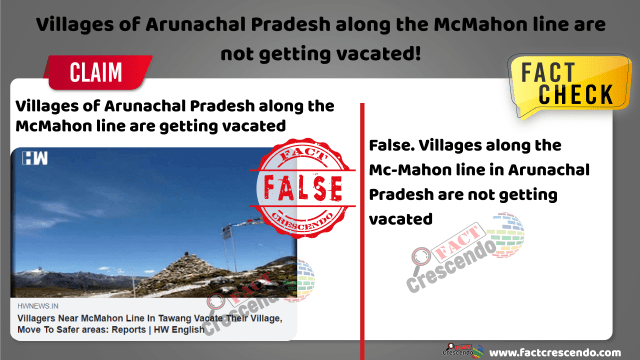 Recently a news has gone viral on Facebook claiming that villagers of Arunachal Pradesh living near the McMahon line (Indo-China border) have vacated their houses following rising tension between the two countries after skirmishes were reported between the Indian and Chinese armies along the border in the last few weeks.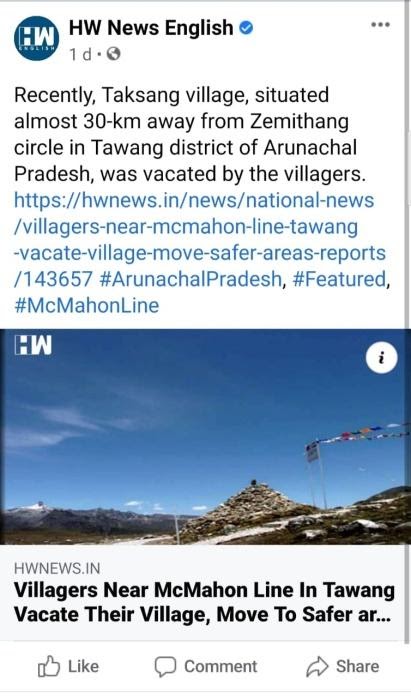 The information has been shared by news outlets as well as some other Facebook pages and profiles. Initially it was reported by Eastmojo.com and they later deleted it from their Facebook page. But various other news outlets picked it up later, reported it and made it viral. It has been published and uploaded on the Facebook page of HW News English and NewsNer India on 10 Sept, 2020. Besides that it has also been uploaded by some other Facebook pages, namely, Extreme Nationalist-Military Update and Spreading Knowledge and has been liked, shared and commented by large number of Facebook users.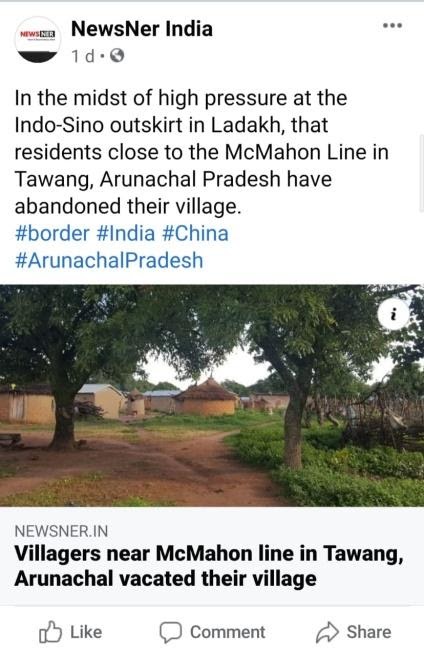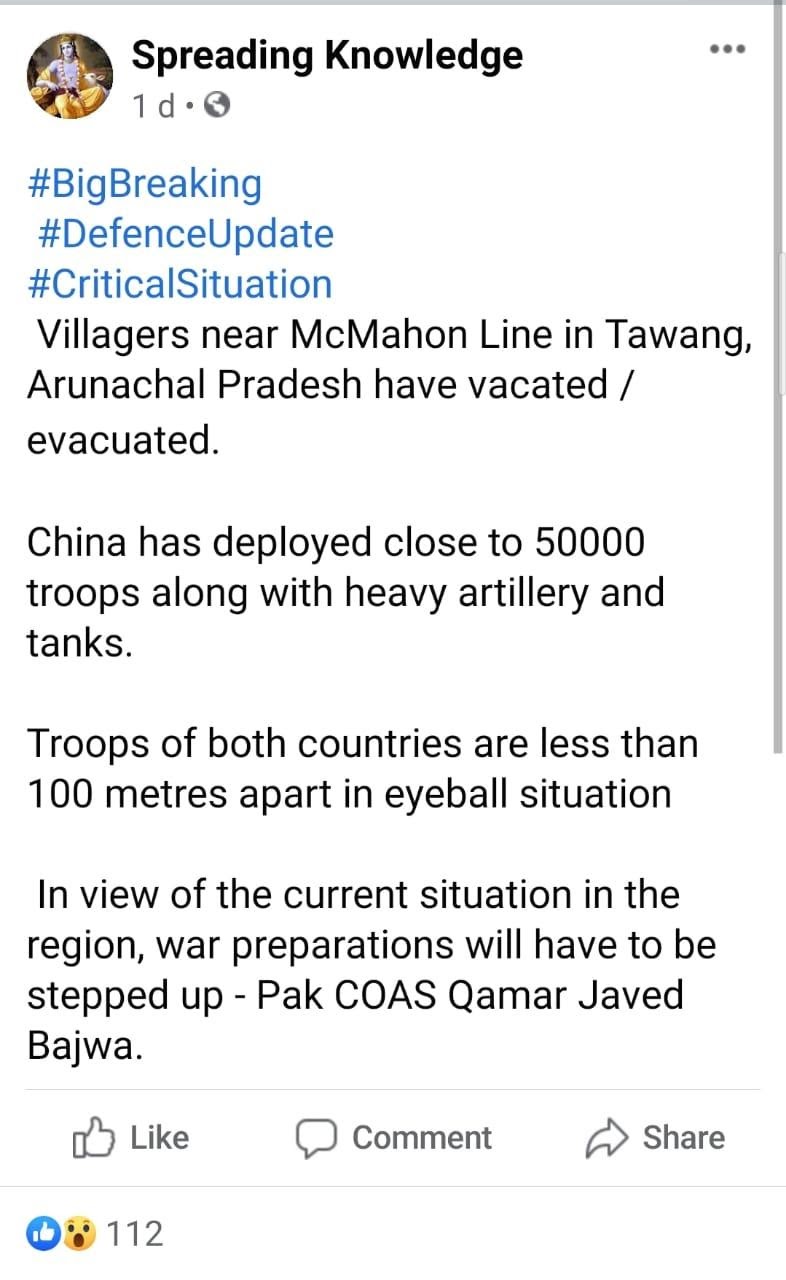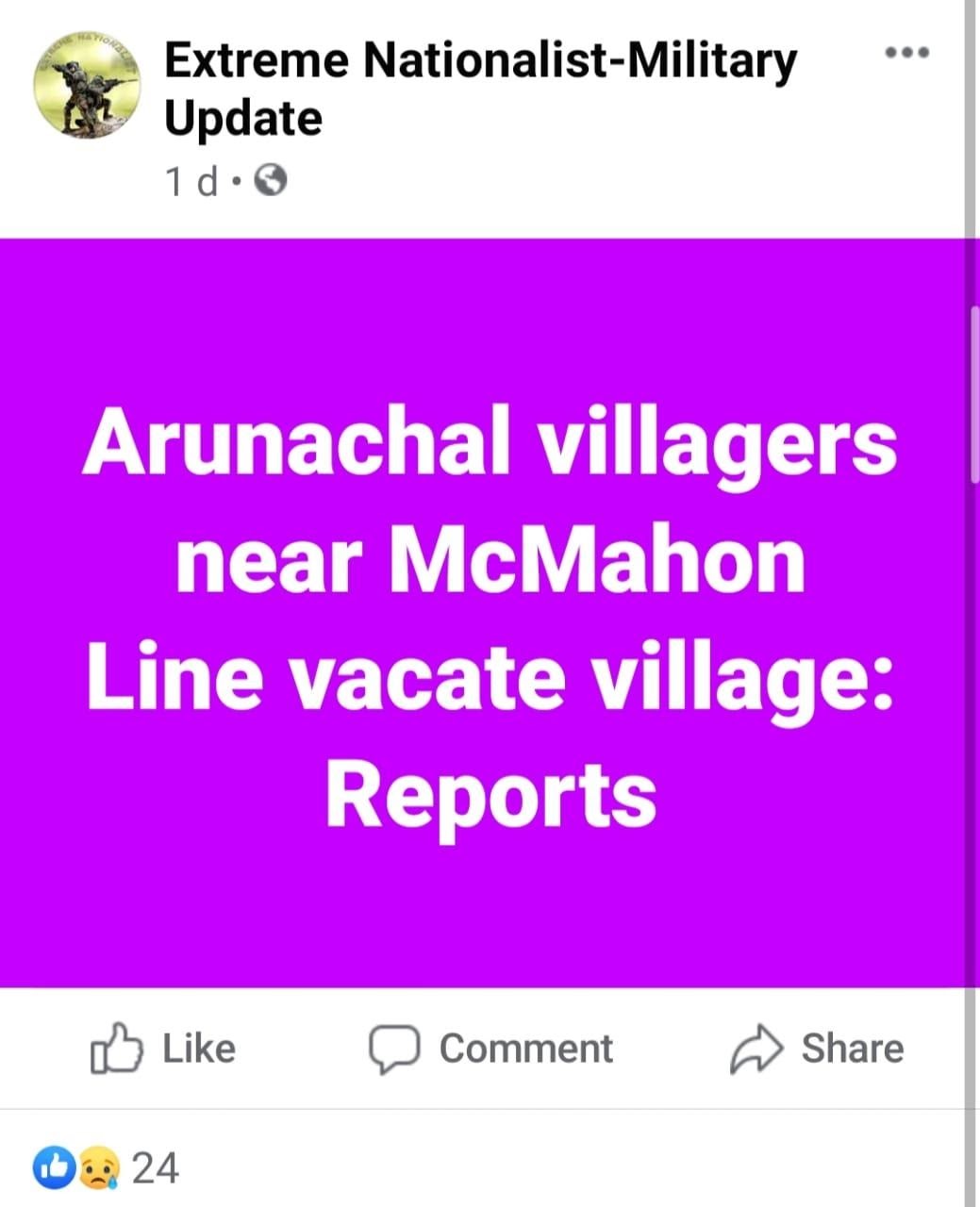 We decided to fact check this viral news to find out whether it is true or false.
Fact Check Methodology
We used some simple keywords and searched on Twitter following which we found an official statement from the verified Twitter handle of the PRO, Defence, Tezpur, Assam. It has been clarified in the tweet that news of vacation of villages near LAC are fake and malicious. They have also asked public of Arunachal Pradesh and Assam not to pay heed to such rumours and to get all news confirmed by authorities before retweeting.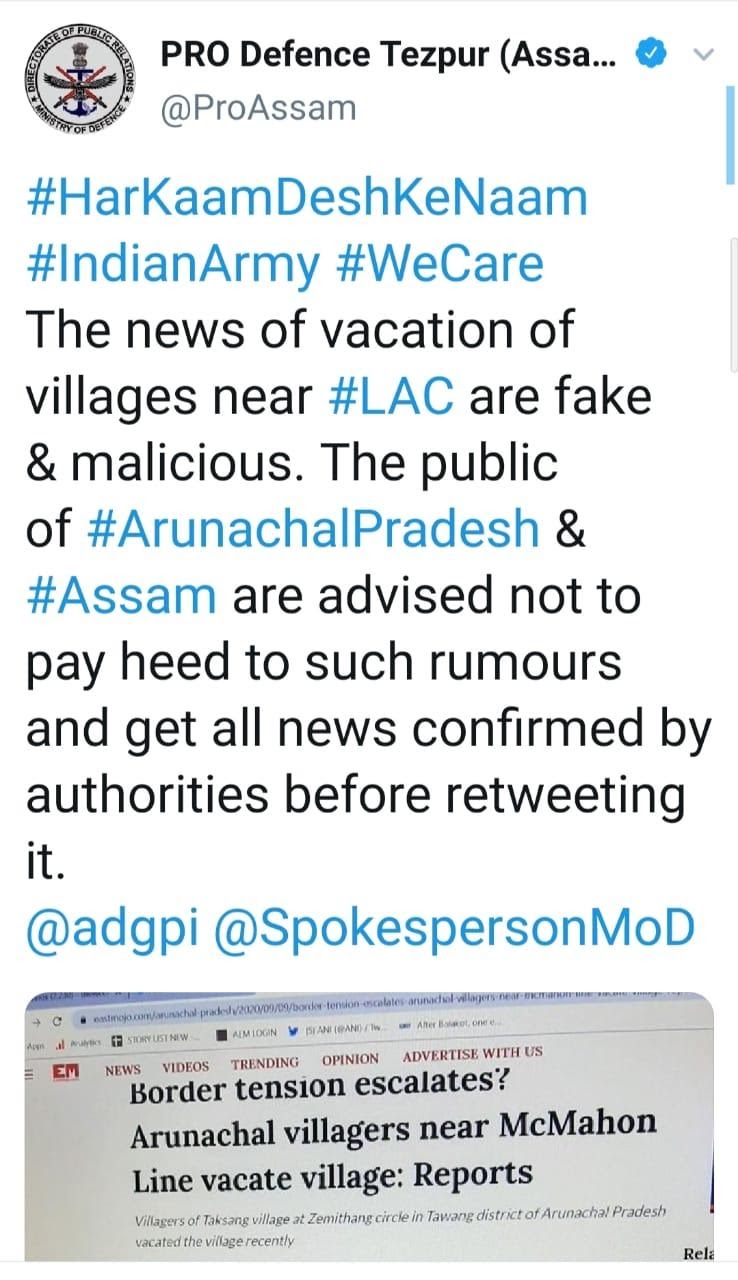 After this we found a tweet by the PIB Fact Check verified handle on Twitter where they have also clarified that the particular news is fake and villages along the border are not getting vacated.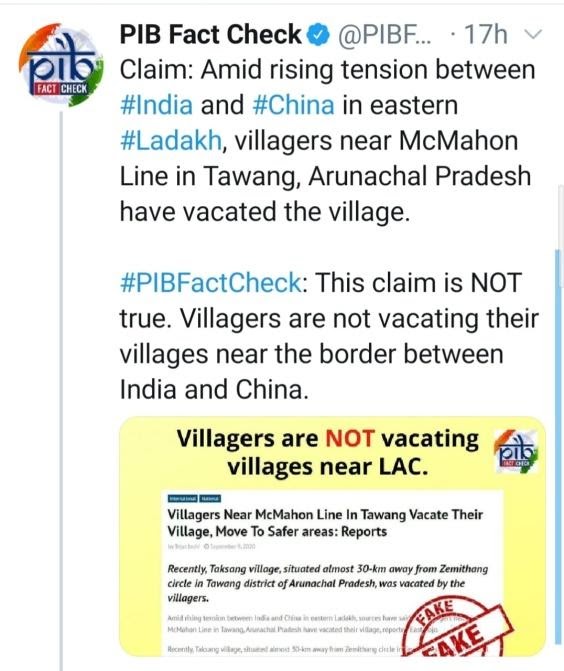 Besides this we also found a tweet by the Arunachal Pradesh DIPR where they have attached a statement by the Deputy Commissioner of Tawang who has clarified that the particular news is fake and no such thing has happened and that the particular village in question is not even a permanent village.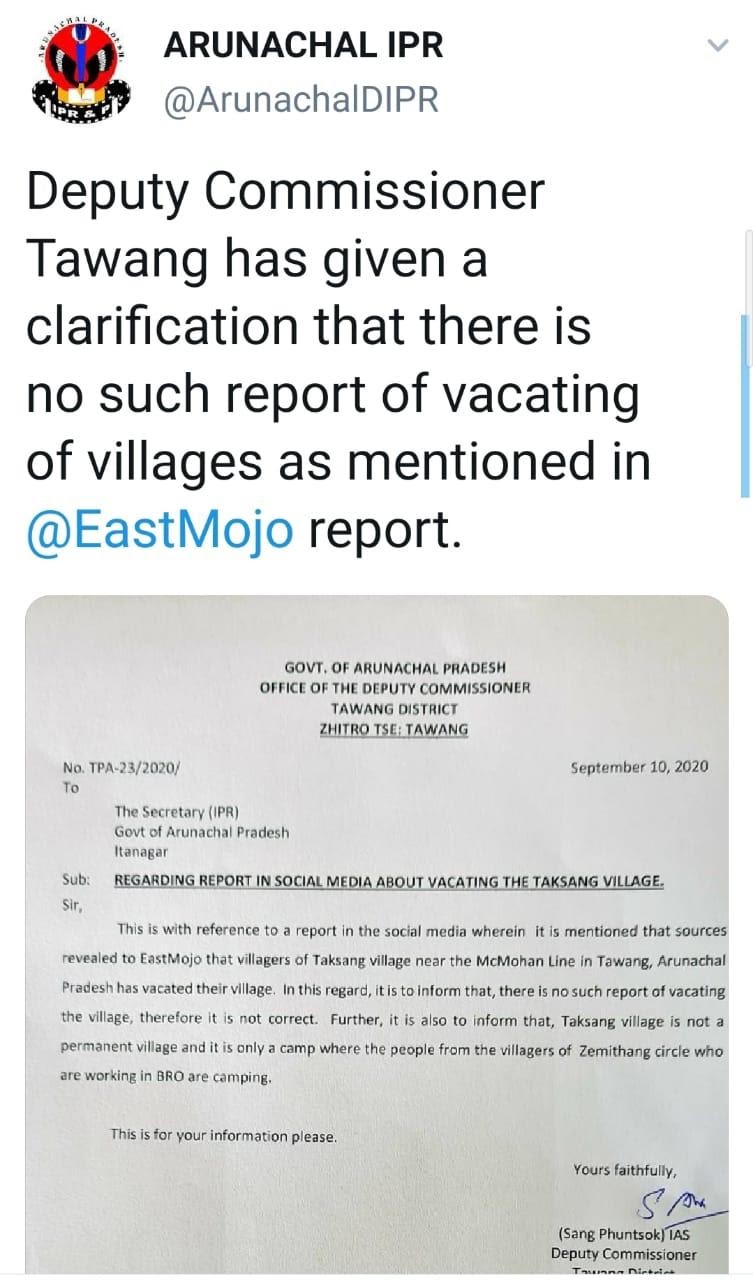 Union Sports Minister and Arunachal Pradesh MP Kiren Rijiju, in a tweet published from his official Twitter Handle also dismissed the reports.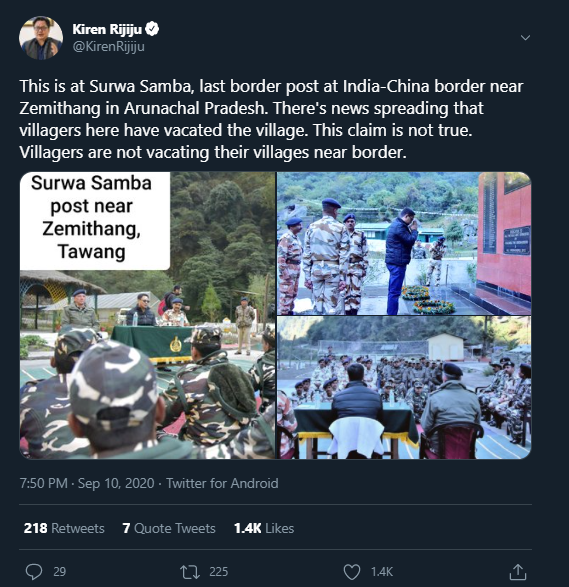 Conclusion
Villages along the McMahon line are not getting vacated and the particular news is fake. This news might create unnecessary panic in Assam and Arunachal Pradesh.

Title:Villages of Arunachal Pradesh along the McMahon line are not getting vacated!
Fact Check By: Manjori Borkotoky
Result: False