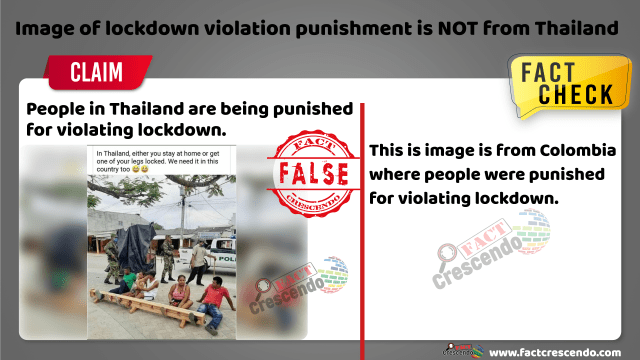 Social media has been one of the major mediums to spread Fake News about the pandemic disease COVID-19. Almost every country has called for a lockdown or has asked their citizens to stay indoors in order to contain the situation. Amidst this, an image is going viral on social media where men and women are clamped to a wooden plank with the claim that people in Thailand are being punished for disobeying the lockdown and stepping out of their houses.
This image is also circulating with the claim that this image is from Nepal where the citizens are being punished in this manner for disobeying the lockdown.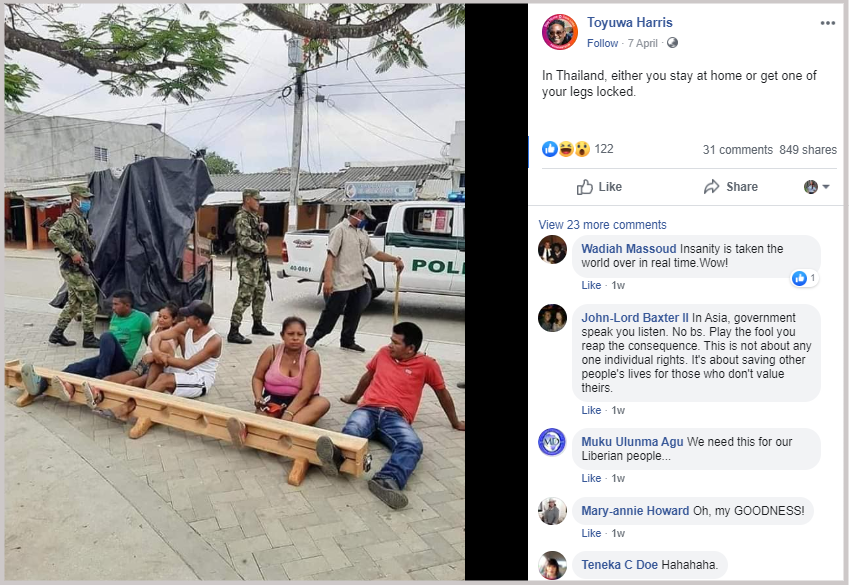 Fact Check-
We started our investigation by running a simple reverse image search which led us news reports published on YouTube on 3rd April 2020 which said that this incident is from Tuchin, Colombia.
According to the news published by The Rio Times on 9th April 2020, in the past week, the municipal government of Tuchín, Córdoba, Colombia, stepped up its punishment of residents who violated the social isolation rules implemented to control the spread of COVID-19 in the region. It says that the image is from Colombia, where people who were caught wandering the streets for no reason, violating mandatory quarantine, were being punished. They were tied by the feet on a wooden structure known as a stump.
Conclusion- Fact Crescendo found the above-mentioned post to be False. The viral image on social media showing how people are punished when they violated the lockdown rules to contain the spread of COVID-19 is neither from Thailand or Nepal. It is originally from Colombia where citizens were punished for violating lockdown. 

Title:Image of lockdown violation punishment is NOT from Thailand.
Fact Check By: Aavya Ray
Result: False