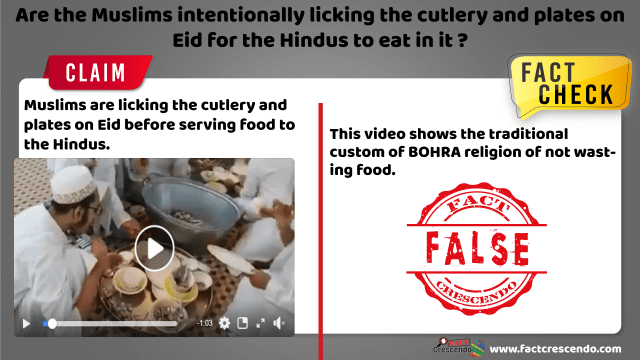 A Facebook user named 'Shiv Rajput' shared a post on 6 June 2019. The post as translated from Hindi quoted "Special preparations on Eid for Hindu brothers. Carefully look after the Hindu Muslim brother." As per this post's claim, Muslims are putting their spit on plate, bowl and spoon before feeding the Hindus on Eid's occasion. Let us see what the facts are!
NARRATIVE ON SOCIAL MEDIA: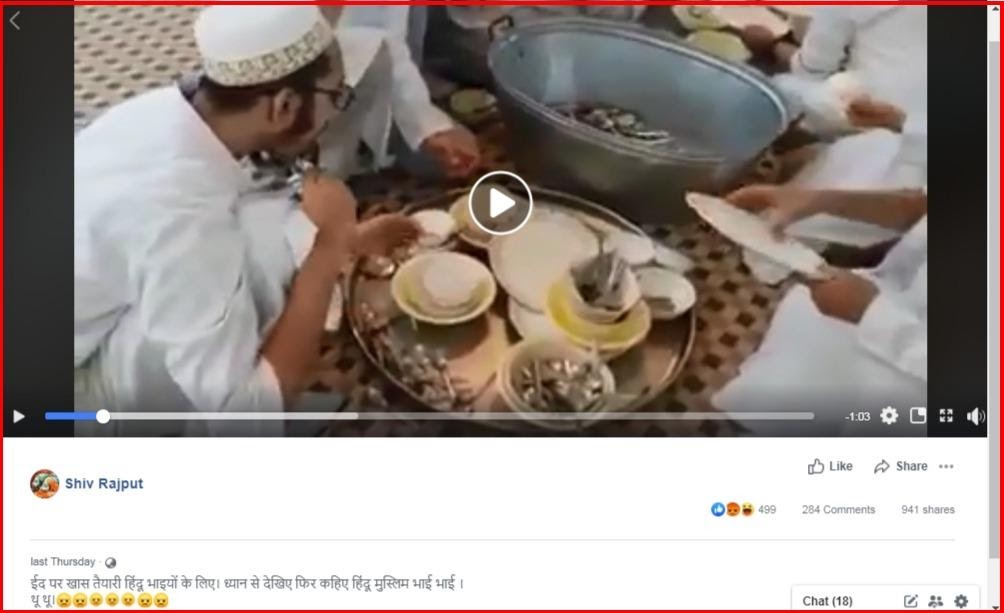 FACT CHECK:
We were sceptical because we did not see the hat of the boys resembling the cap of Muslims, which raised our suspicion for fact check. We then started our investigation by searching on Google with 'muslims cleaning plate using their saliva' key words. What we got in the search is below: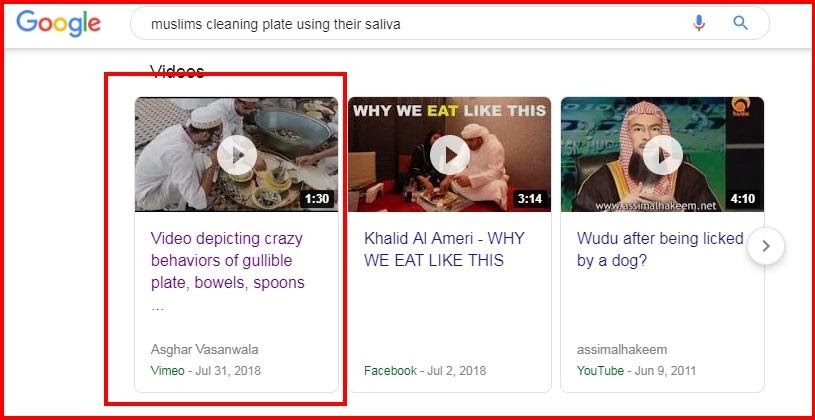 In this search we got a video given by 'Vimeo', which is similar to the video given in the above post. According to this story, this video is of Bohra community, not Muslim. People of Dawoodi Bohra religion do not waste food. That is why after eating, he lick all the utensils such as plate, spoon and bowl to ensure no food wastage and then wash the vessels. To read the entire post, click on the link below.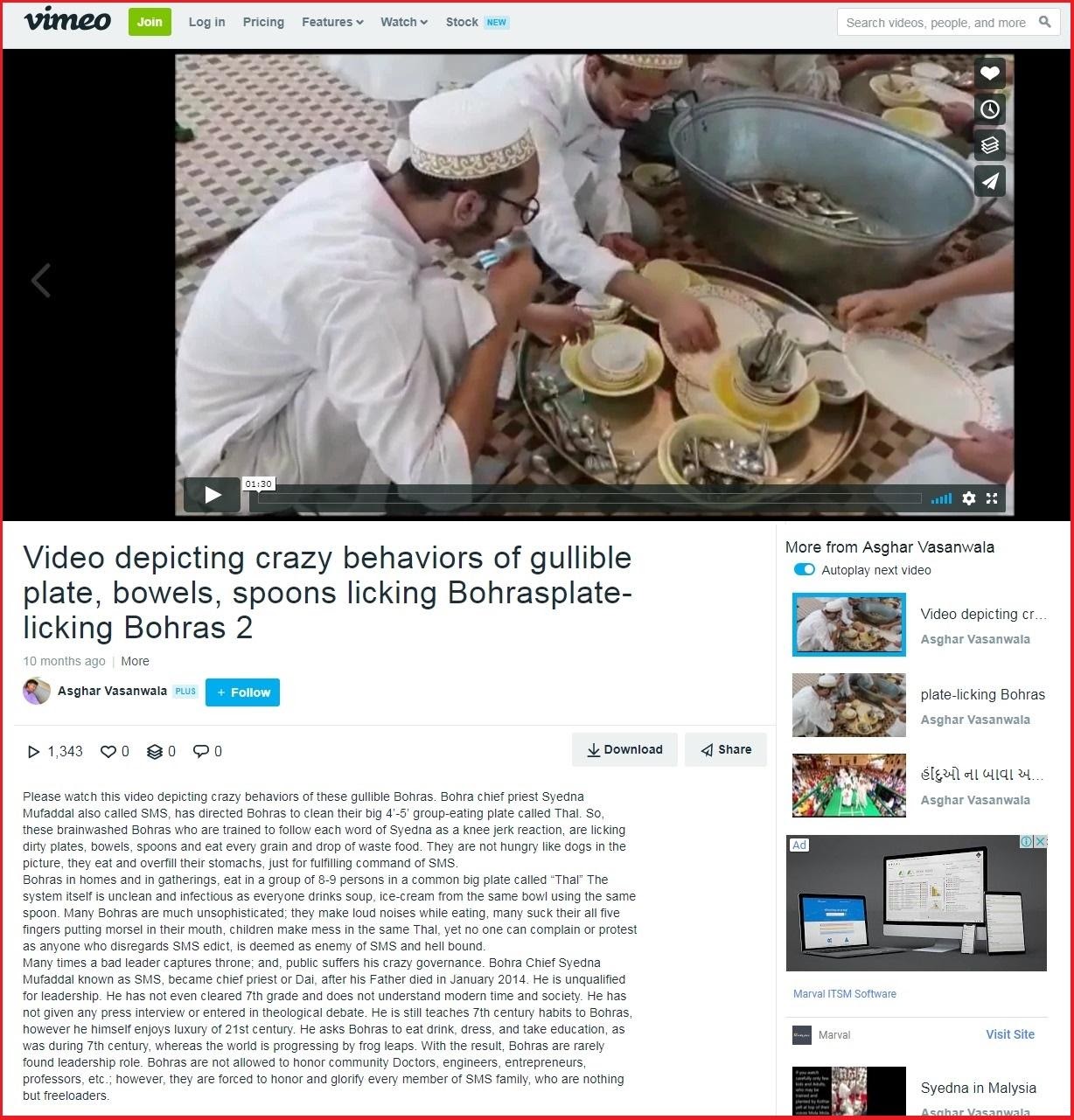 To confirm this, we searched the screen shot of the video on 'Bing Image Search'. What we got in the search is below:

In this search we got links to various websites which have given information about Bohra culture. Some of them also mention the traditional practice of 'No Food Wastage. The most important thing is that the cap worn by the boys in the video of the above post matched with the Bohra religion people shown in our search. We took the picture shown below from a publication on the Bohra's eating style published by 'Outlookindia' and compared it with the screenshot taken from the video of the above post. The hat matched in both images as shown below.

This search confirms that the video shown in the above post is of Bohra religion and not the feast of Muslims during the Eid for the Hindus.
IN CONCLUSION:
Fact Crescendo has fact checked and confirms that the video shared in the post is with a wrong narrative. We categorise the story as FALSE.
FactCrescendo advises its readers to refrain from sharing such misleading and communally biased videos and do a self-check on the true narrative of such incidents before believing them.

Title:Are the Muslims intentionally licking the cutlery and plates on Eid for the Hindus to eat in it ? Fact Check!
Fact Check By: Nita Rao
Result: False