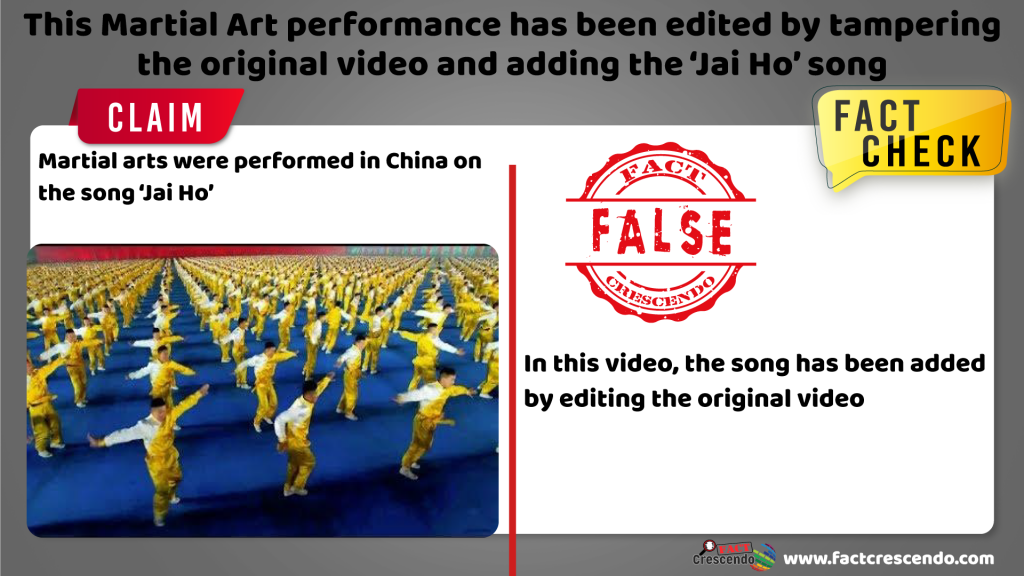 On 23rd October 2019, a Facebook user named "Mukul Dabholkar" posted a video, captioned "2009 song 'Jai Ho' choreographed by Chinese". In this 45-second clip, many artists can be seen performing coordinated Martial Arts and shaping the Chinese national flag. This video has been made viral on social media, claiming that the performances of Martial Arts in China have been performed on the song of the 2009 film "Slumdog Millionaire".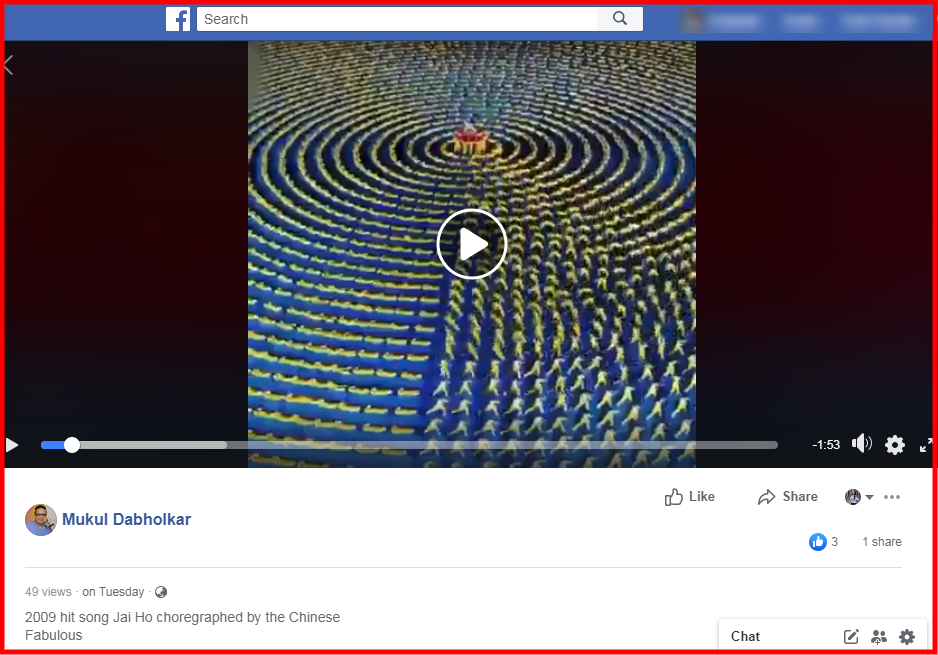 We started investigating this video by taking a screenshot and conducting a Google Reverse Image Search. As a result, we found a link to a website called Sup China on 6th February 2019. According to the information given on the website, this video is from CCTV Spring Festival Gala 2019. A YouTube video by CGTN is also available on the website.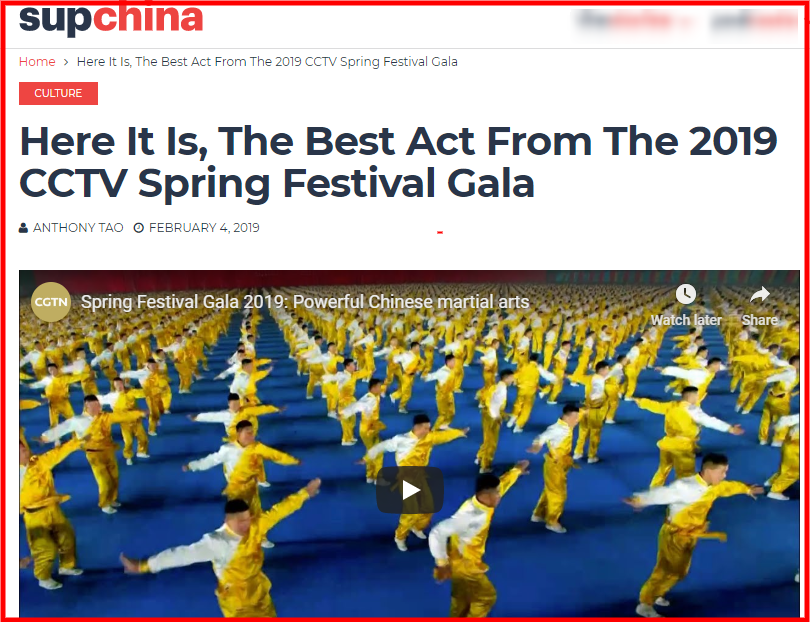 According to a YouTube video uploaded by CGTN, the video is described as a performance of Martial Arts by a school named 'Henan Shaolin Tagou Martial Arts School'. According to the title, "The Soul of Shaolin" depicts traditional Chinese Martial Arts and the team is mainly composed of teenage boys. Traditional Chinese songs can be heard in the original video.
This video represents Martial Arts performance by Chinese artists at the Spring Festival Gala, also known as the CCTV New Year Gala. This special program is broadcasted by a primary state television network in China, China Central Television (CCTV). The Spring Festival Gala is held every year, which is attended by millions of people from all over the world. The video shared on social media shows the performances of Gala held in February 2019. Click here to get more information about this gala.
This video was uploaded by CRI Türkçe through its official Twitter account. The tweet reads that "Spring Festival Gala's 2019 premiere is one of the most important Chinese traditional festivals."
Below you can see the comparison of the original video and the viral video, which shows us that the song 'Jai Ho' was added by editing the original video.
Conclusion: After fact-checking, we found the above post to be wrong. The song "Jai Ho" has been added to the original video after tampering it. This video is about the performance of Martial Arts at the Spring Festival Gala held in China in February, 2019. In the original video we can hear traditional Chinese songs.

Title:This Martial Art performance has been edited by tampering the original video and adding the "Jai Ho" song
Fact Check By: Ruchika M
Result: False