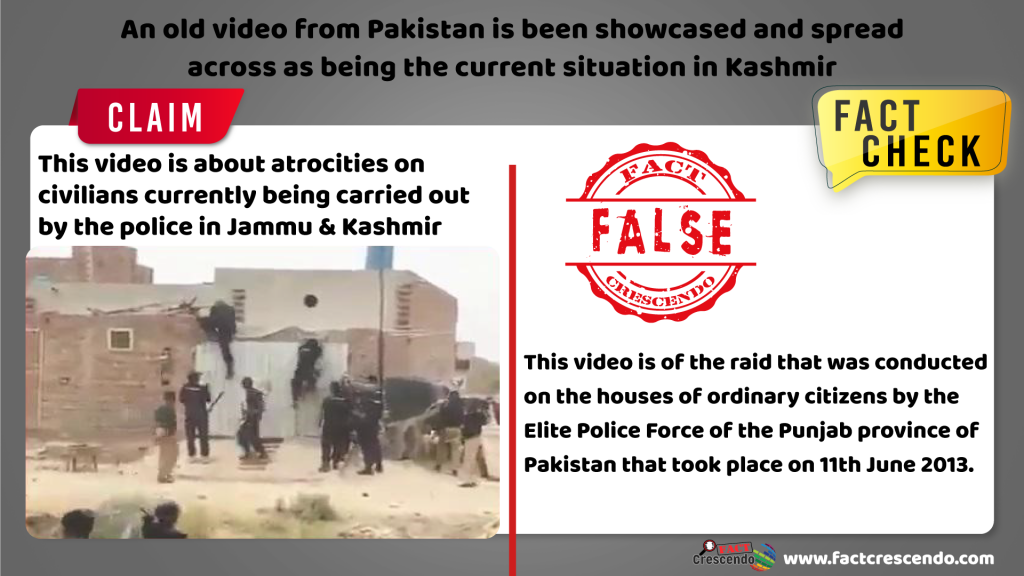 On 28th August 2019 a Facebook user Aimim Varanasi shared a video in his post. In this video police are seen raiding the houses of some people. In the description of the post, it is written that, "Godi media is showing that people in Kashmir are at peace." There are many types of claims on social forums about the removal of Article 360 from Kashmir by the central government. In this post also, due to the current situation in Kashmir, it is being claim that, this video is about the atrocities on civilians currently being carried out by the police in Jammu & Kashmir.
Popular on social media
First with the help of InvidTool, we took a screenshot of the above mentioned video and conducted a Google Reverse Image Search. We found that this video has been uploaded on YouTube with different claims since 2014 and noticed a video uploaded in 2014 with the caption "Pakistan Police are beating the citizens after entering into their homes." Also, it is to be noticed that this particular video had gone viral with the claim that these are atrocities on Hindus in Pakistan and another claim that this incident is from Faisalabad.
Then we assessed this video closely and observed at 00:30 seconds that on a policeman's uniform, 'Elite Punjab Police' was written.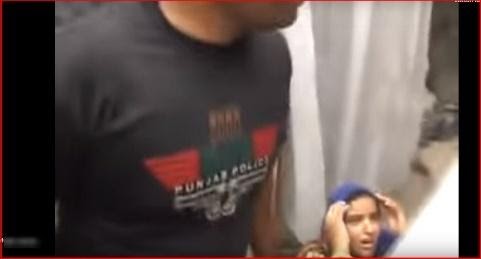 When we searched for the keywords 'Elite Punjab Police' on Google, we found a photograph of the Elite Punjab Police of Pakistan. After comparing the two pictures, we found similarity in both the uniforms. You may see this comparison below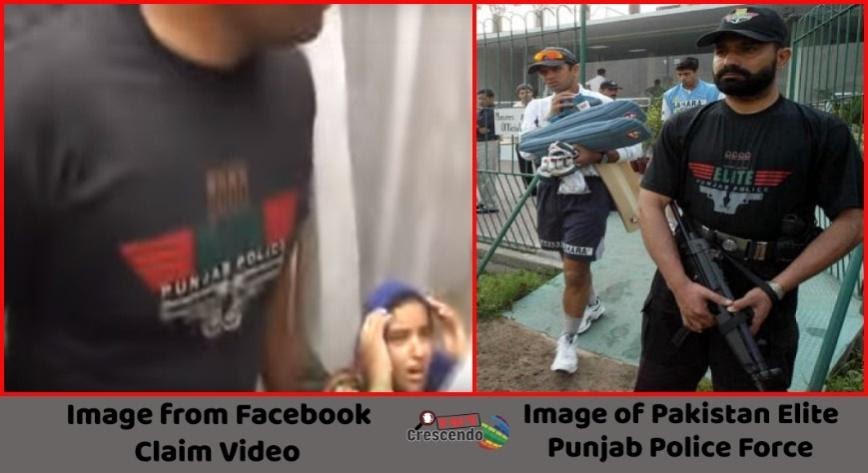 This clearly shows that the police seen in this video are not from India but from Punjab province in Pakistan. Then we searched for this news separately on Pakistan's news website 'SamaaTV' with different key words. We got a News story published on 11th June 2013. According to this news, CPO Rifat Mukhtar Raja of Faisalabad had suspended five police personnel of the Elite force for entering the house of common citizens and raising their hands on women. Click on the link below to read the full news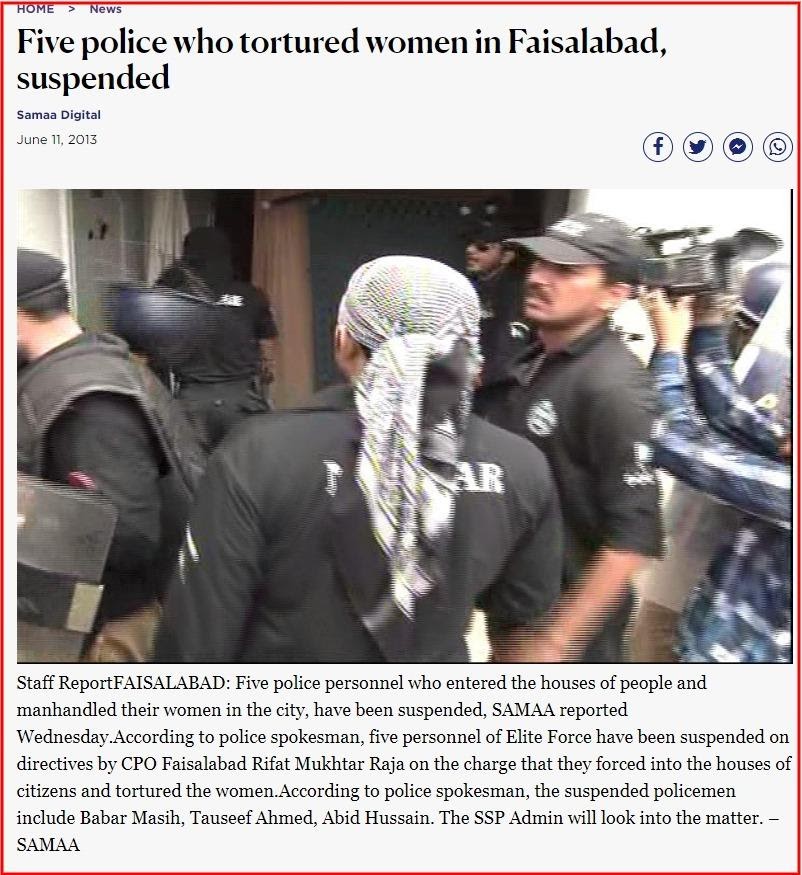 When we searched on Google using the keywords 'cops suspended for torturing women in Faisalabad, Pakistan', we came to know that a lot of news was broadcasted in June 2013 by many news websites of Pakistan. To read this news in full, please click on the link below
When we compared the video aired by Dailymotion and the video shared in the above post, we found them to be quiet similar. You can see this comparison below.
It is clear from this research that the video shared in the above post is of a raid conducted on 11th June 2013 by the Elite Police Force of Punjab province in Pakistan in the home of ordinary citizens and his video has no relation with Kashmir. The video is being circulated with the purpose of confusing people with incorrect details.
Result of investigation: The claim made in the above post "the video is about atrocities on civilians currently being carried out by the police in Jammu & Kashmir" is wrong.

Title:An old video from Pakistan is been showcased and spread across as being the current situation in Kashmir
Fact Check By: Rahul Namboori
Result: False