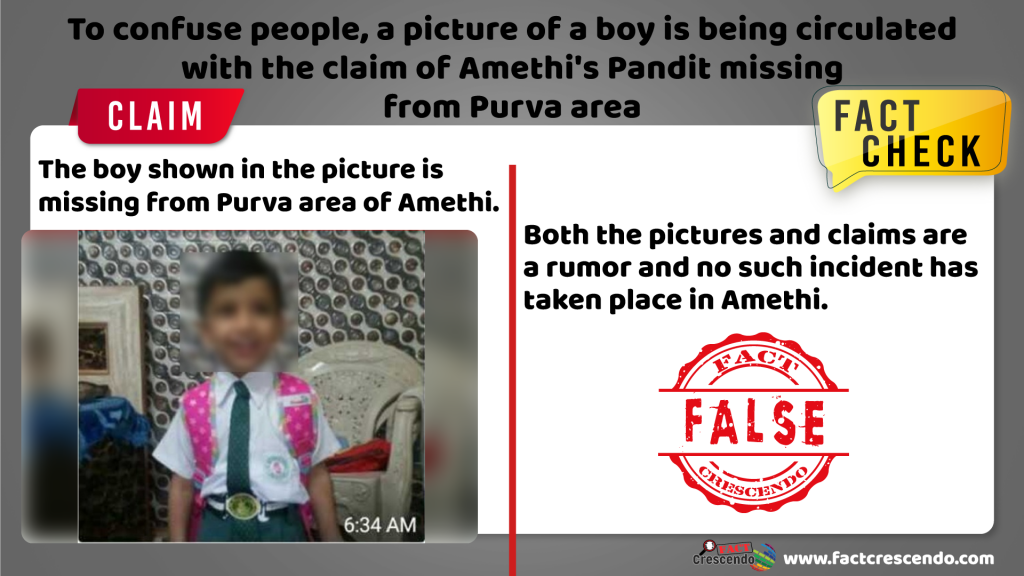 A Facebook user named 'MD KuddushAlam' has shared a picture of a child on Facebook on 7th September 2019. It is written in the description of the post – "This boy is a resident of Amethi, is missing since 2 pm yesterday afternoon. We will be very grateful if you share this photo further."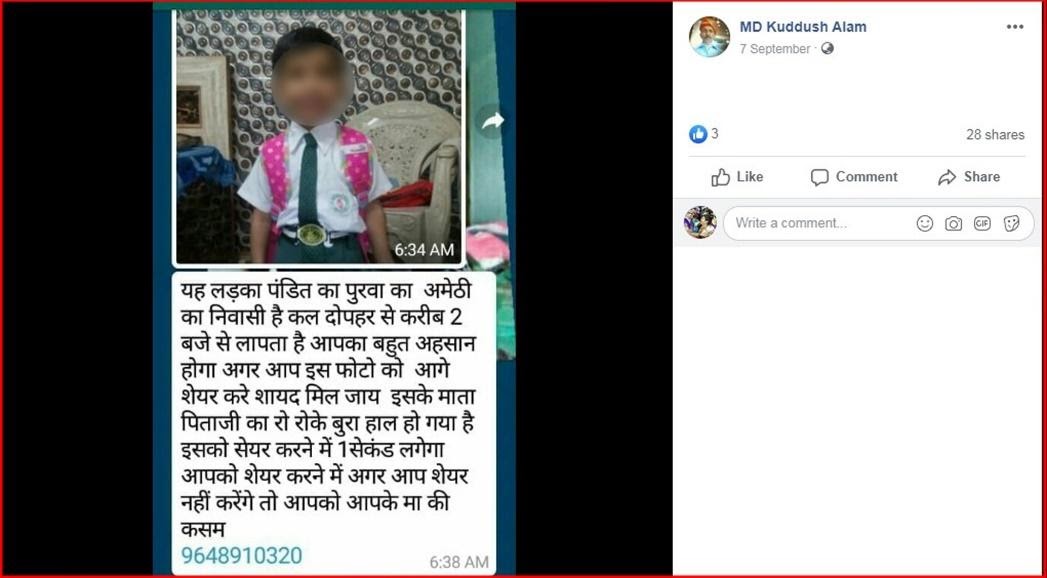 We first found this picture through Google reverse image search. We found this picture to be identical with the one shown in the claim posted on September 2014 on a website called 'sharechat'.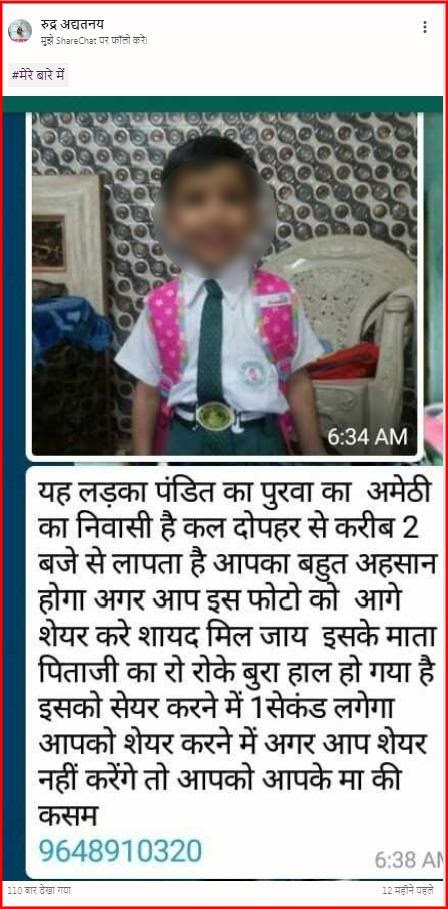 We tried to contacting the number shared in the above post, but it was on call forwarding and it got disconnected later.
Further to this, we spoke to SP Khyati Garg of Amethi and shared this picture. We were told that, "No the news of any missing child has been reported recently as per our records, neither has the child's picture has been found in the missing list."
This research makes it clear that the claim made with the photo shared in the above post is just a rumor and no such incident has taken place in Amethi.
Result of the investigation: The claim in the above post, 'The boy shown in the picture is missing from Purva area of Amethi is false

Title:To confuse people, a picture of a boy is being circulated with the claim of Amethi's Pandit missing from Purva area
Fact Check By: Ruchika M
Result: False