A photo is going viral on Facebook with a claim that the three Indian Police Service or IPS officers in it are from the same family. The photo was published by a Facebook Page "Silchar Diary" on Friday, 4th September, 2020 at 03:06pm with the caption "Two brothers and one sister in the same family are IPS".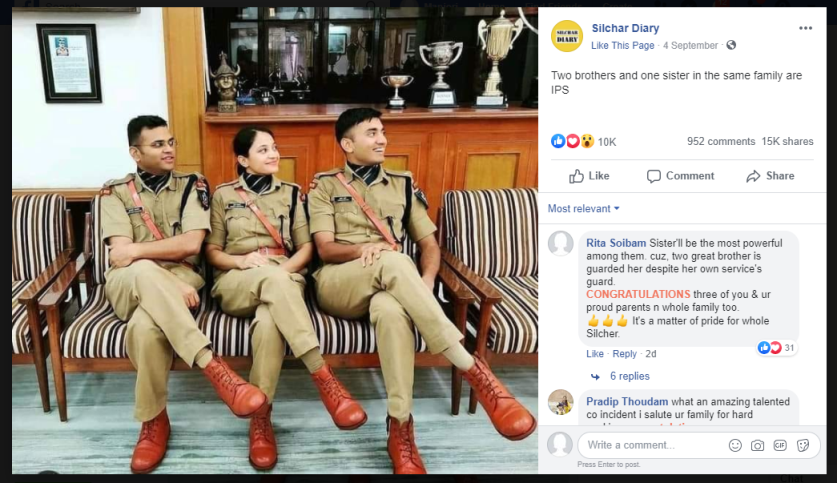 Till the time of filing this report, the post had 952 comments, 10k likes and 15k shares.
But are they really from the same family? Let's find out.
Fact Check Methodology
At first, we went through the comments and saw that some people have been pointing out that these officers are not siblings.

We searched Google with the names in that particular comment and found the Instagram Profile of the Lady Officer, Pooja Vashisth IPS. We saw that she had posted this particular picture on the 22nd of August, 2020.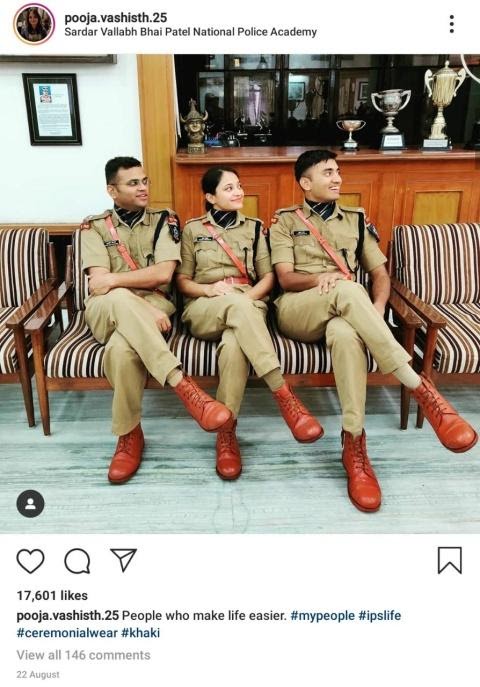 Following this we saw another recent post, dated September 4, 2020, a Photo from the Passing Out Parade.
The officer had tagged a few people in this post and thinking we might find a lead we checked out the profile @shrutsom , since such a name had been mentioned on that comment in the Facebook Post in question. We saw that this belongs to an IPS officer too and the photos bore a striking resemblance to one of the officers in the photo in the Facebook Post. We also saw the picture of another officer in his Instagram, @tusharg_ips and saw that this officer had also posted the same picture on August 22, 2020.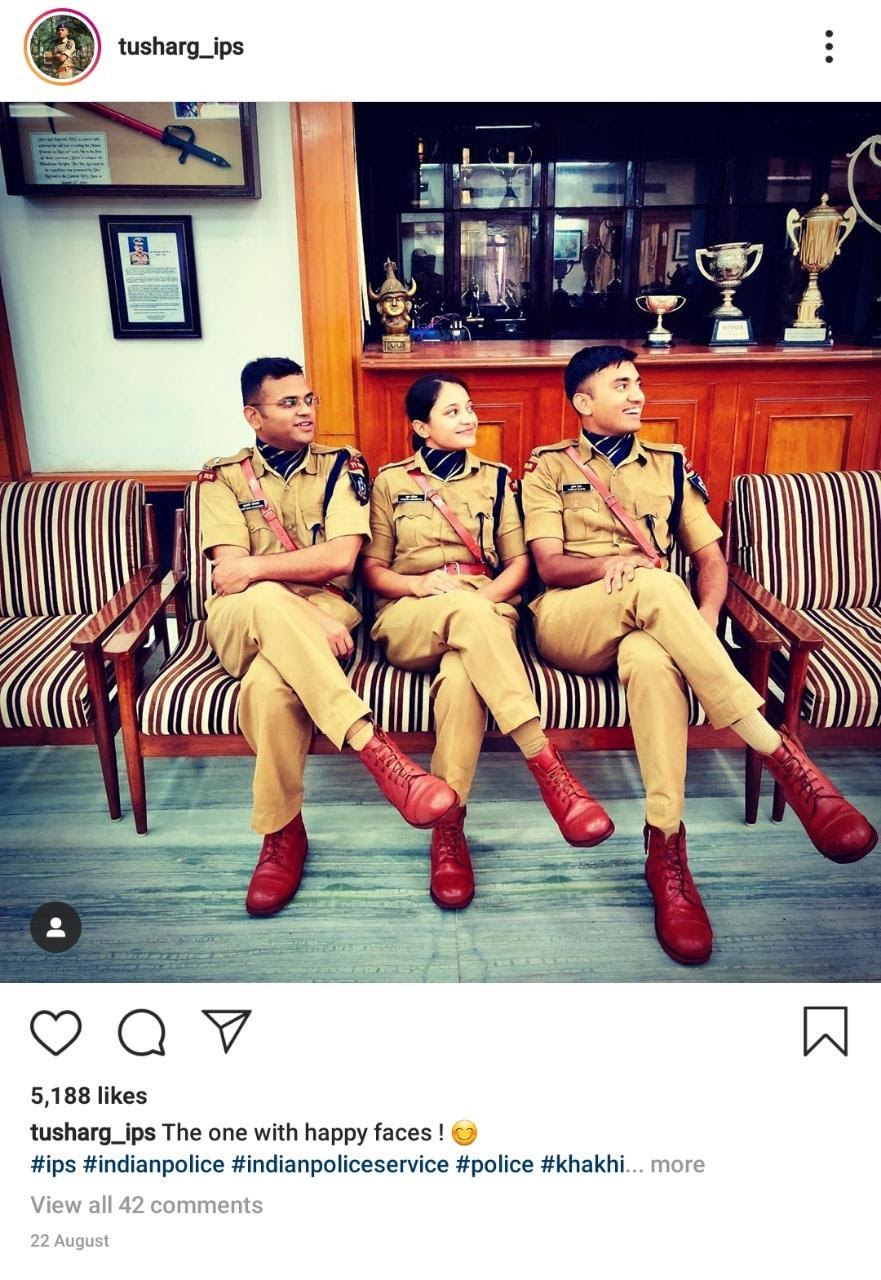 We immediately contacted Officer Pooja Vashisth and Officer Tushar Gupta seeking clarity on the matter. Officer Tushar Gupta responded and clarified that all three of them are Batchmates and not Siblings.
Conclusion
From the Response we got from one of the officers in the Photo in question, it is clear that the viral post is False. The three officers are Batchmates and not Siblings.

Title:The IPS officers in this viral photo are not siblings
Fact Check By: Manjori Borkotoky
Result: False