Both images are clearly old and unrelated. They are falsely shared as recent images from Gaza.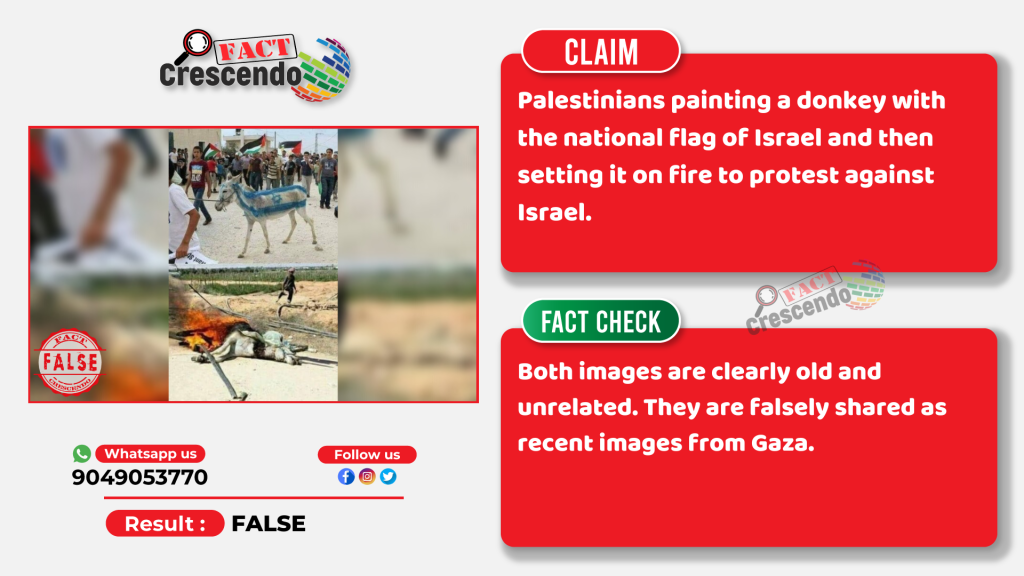 Amid the ongoing war between Israel and Palestine, a collage of two images is being shared on social media with users claiming that pro Palestinian protesters painted the Israeli flag on a donkey and killed the animal by burning it. The first is a picture of a donkey painted with an Israeli flag, while the second is a photo of a donkey on fire
The caption of the post states, "Imagine how uncivilized, barbaric and beastly these people of Gaza are! They made a donkey Israel by putting an Israeli flag on it and then sprinkled petrol on the donkey and burnt it alive. These beasts never become humans in life"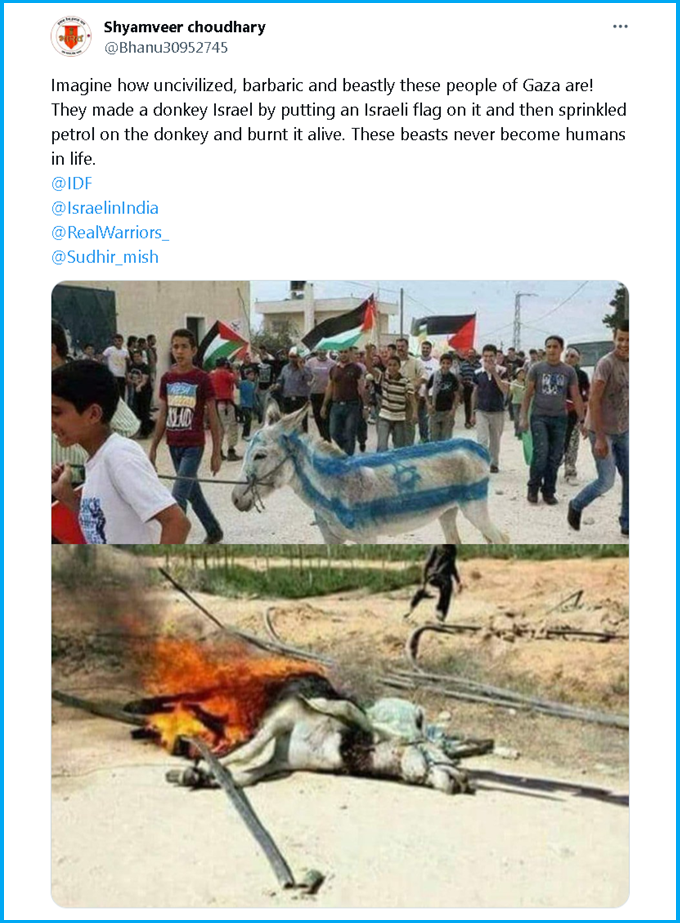 Fact Check-
We started the investigation with a reverse image search on Google and we found that the same image was uploaded on stock image website, Getty Images. Its caption mentioned that Palestinians had painted the donkey as an Israeli flag during a demonstration to support the Palestinian bid at the United Nations on 23 September 2011 in West Bank.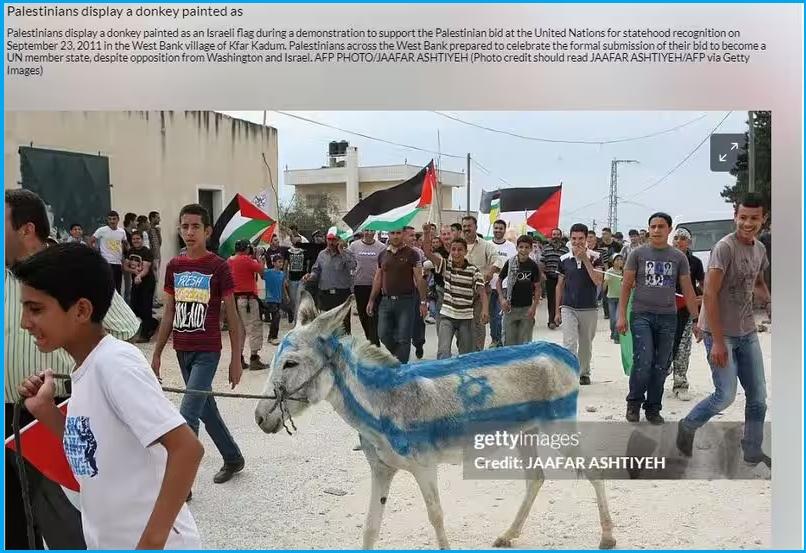 We discovered another image from the same incident on the stock image website Alamy. It featured Palestinian flags being carried by people, while a person could be seen sitting on the donkey painted as an Israeli flag.
The second picture is also from Palestine. The donkey in the picture was killed in 2014 in an Israeli airstrike in Gaza. The Palestinians set fire to the donkey that was killed in the attack. The image has been available since 2015 on the stock image website Getty images. According to information provided by Getty Images, there is no connection between the two images.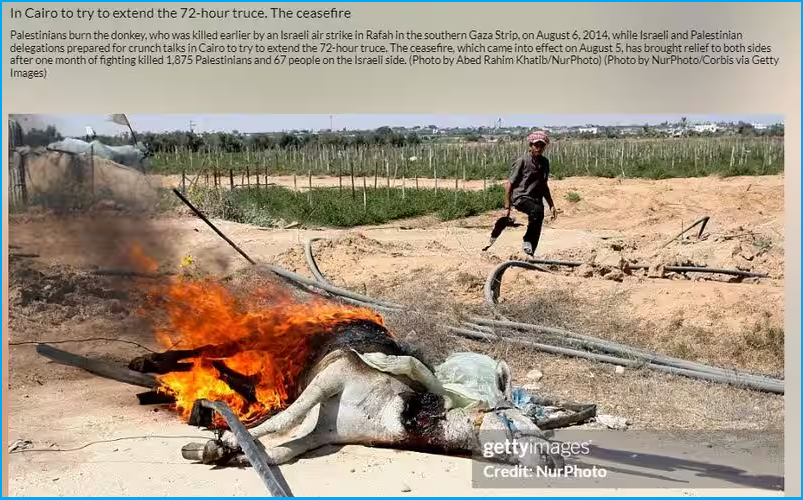 Taking account of these evidences we can say that the two images are clearly old and unrelated.
Conclusion- 
Fact Crescendo found the claim made along with the viral image to be False. Both images are clearly old and unrelated. They are falsely shared as recent images from Gaza.

Title:Pro- Palestinians in Gaza Burning a Donkey Painted as Israeli Flag- viral claim is false
Written By: Usha Manoj
Result: False