video clip depicting a document-series "The Swap" a social experiment in which people from different religious backgrounds explore each other's lifestyle and culture.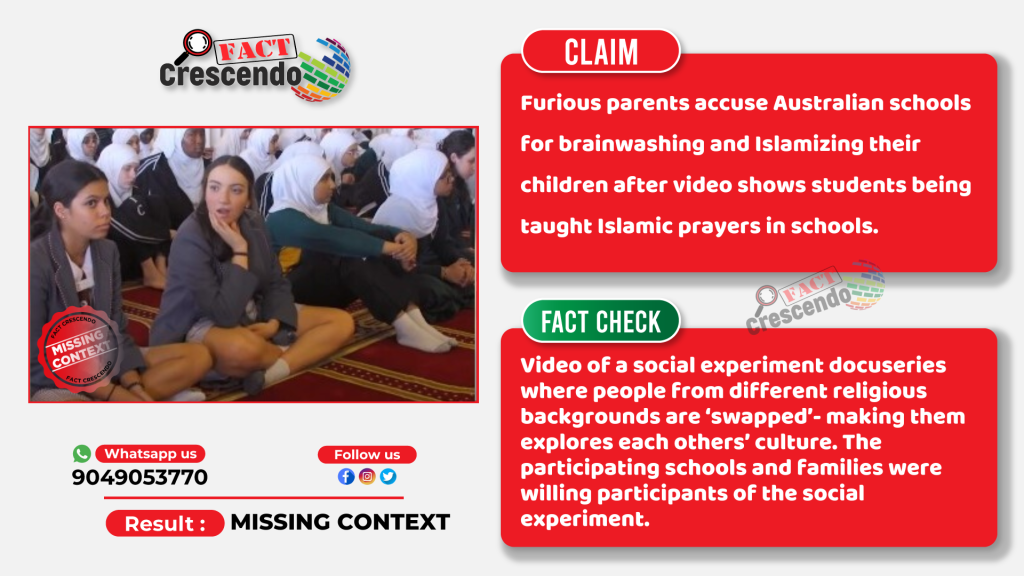 A video allegedly showing non-Muslim students in an Australian school being taught how to pray in a mosque has gone viral on social media, with users claiming that the school is brainwashing and Islamizing their children in the name of pleasing the migrant community.
The caption of the viral post states, "Australia- Video of children in Australia being taught how to pray in a mosque is going viral Furiously parents accuse the school of brainwashing and Islamizing their children "Would muslim parents want their children to visit a Church and pray to Christ?", asked one parent".
The same video has gone viral on Facebook also.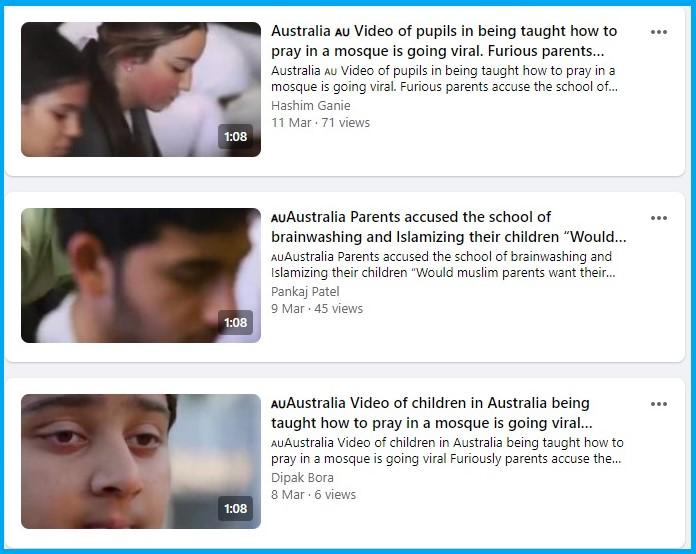 Fact Check-
After closely watching the video, we noticed an SBS logo at the end of the viral video. Using that keyword, we searched on Google and discovered that the viral footage was shared on the official Facebook page of SBS Australia on 3 March, 2023. The caption reads, "Sometimes in trying to educate others about our values, we may come across as rude or abrupt… that is something which (the students) have to learn how not to do. The students get a deeper insight into cultural values as some of them attend prayer for the first time".
The Swap | Premieres on Wednesday 8 March at 8.30pm SBS and SBS On Demand.
In further search we found an article published in the SBS website on 15 February, 2023, titled "New SBS series 'The Swap' is a bold school experiment".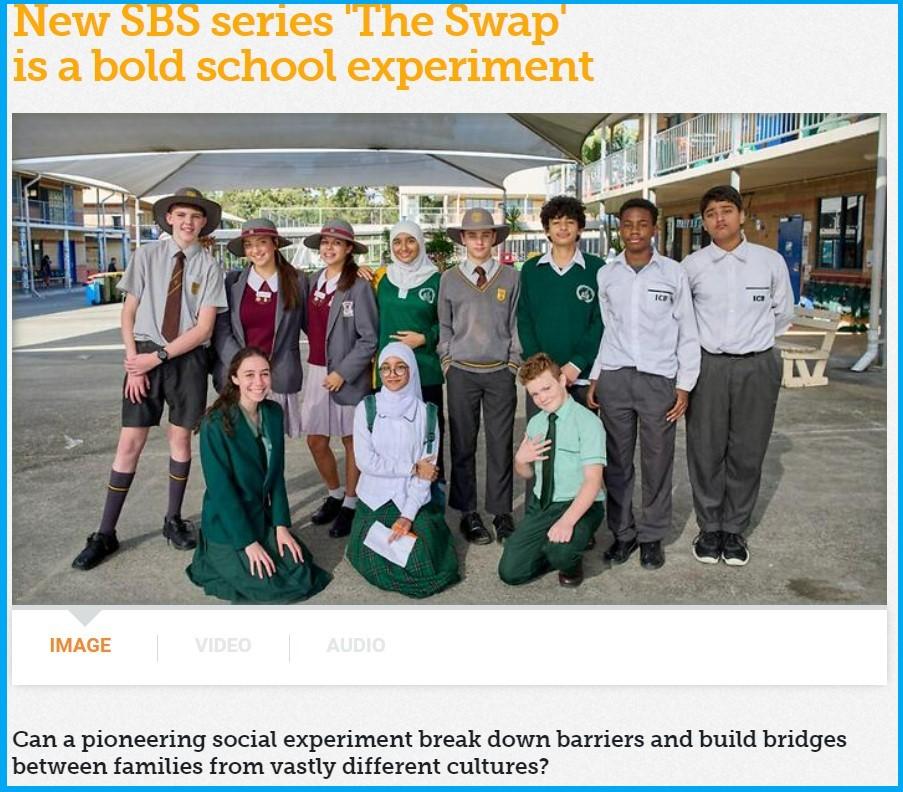 According to the report a three-part documentary series follows what happens when 12 students and families from very different cultures, religions and backgrounds are thrown into each other's worlds. The article describes Ali Kadri as the 'architect' behind the show. "Taking part are six Muslim families, four Catholic families and two atheist families. Over one school term, Kadri accompanies the students on an emotional rollercoaster as they experience the anxiety, excitement and wonder of spending time at each other's schools and with each other's families and communities".
Next we searched for Ali Khadri and found the CEO of the Islamic College of Brisbane (ICB) also discovered a video tweeted by him which features students seen in the viral video. In the tweet, he said that he participated in a ground-breaking docuseries called 'The Swap.' The series is an emotional journey of 12 diverse students and families aimed at challenging preconceptions and promoting cultural cohesion.
In an interview with TV Tonight, Ali Kadri, who steered the show, can be heard saying, "They (students) didn't spend overnight with the families. They did visit them and they did attend classes in each others' schools and other functions. In the first episode, the non-Muslim students attended the prayer session, and a special scripture class. Whereas our students went to a Catholic school and attended a Catholic mass, and also a scripture class".
Only one episode of the series has been released so far. According to its synopsis, six students from Australia's largest Islamic school swap places with six students from Catholic colleges and a secular state high school to bridge cross-cultural divides.
The trailer of The Swap, uploaded on YouTube, features children and adults from visibly different cultural backgrounds interacting with each other. It is evident that the families of the students were as involved in the experiment as the students themselves.
Conclusion-
As a result, we can conclude that a video clip depicting non-Muslim students attending an Islamic prayer session as a part of the document series. The Swap, a social experiment in which people from different religious backgrounds explore each other's lifestyle and culture, was shared in an incorrect context.
Title:Scenes from TV series shared as Islamization of school students in Australia
Fact Check By: Usha Manoj
Result: Missing Context