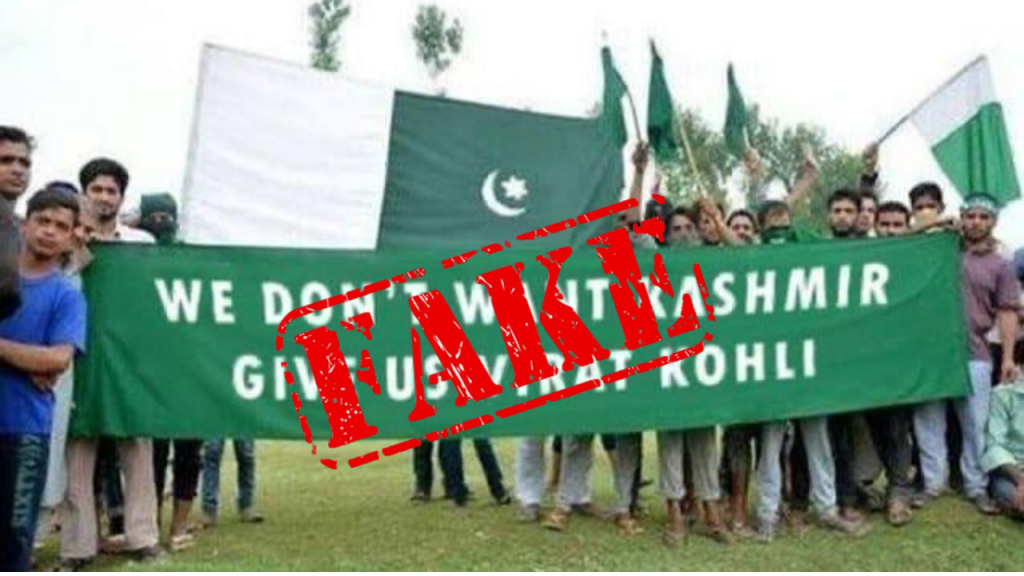 India beat Pakistan by 4 wickets on Sunday in a match that put the audience on the edge of their seats. Virat Kohli emerged as the hero for India in the vicious contest between fierce competitors and arch-rivals that ended in a nail-biting finish, much to the joy of the Indian cricket fans. Following the match, social media was inundated with memes and posts by Indian cricket fans trolling Pakistan.
In the middle of all this, a photo of a group of people waving Pakistani flags and holding a banner that says, "We Don't Want Kashmir, Give us Virat Kohli" has gone viral on Twitter.
However, when we checked this image, we found out that the image is fake. Let's see the reality of this viral image.
Viral Tweet on Twitter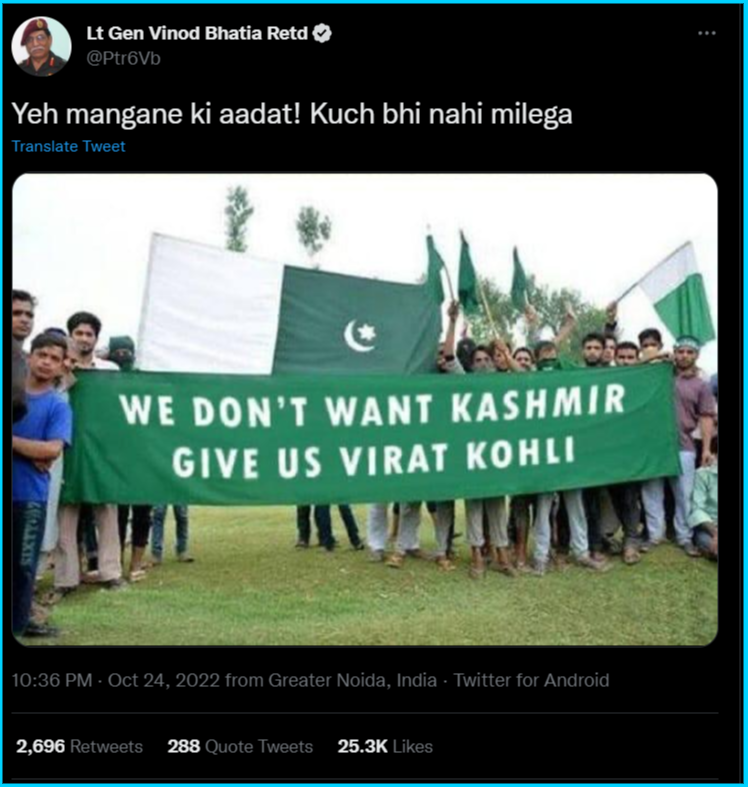 View Original Tweet – Twitter | Archived Link
As seen above, a verified Twitter handle that belongs to Retired Lt. Gen. Vinod Bhatia, tweeted a photo that shows a group of people with Pakistani flags holding a banner that says, "We Don't Want Kashmir, Give Us Virat Kohli'. The tweet has over 25 thousand likes and almost 2700 retweets so far.
The screenshot of this tweet was picked up by popular Facebook pages as well. And soon it started going viral on Facebook too.
So, is this image real? Let's find out!
Fact Check
We did a Google reverse image search on the viral image and found that the image shared here is edited. In the results obtained from Google reverse search, we found the original image that has been edited to create the viral fake one.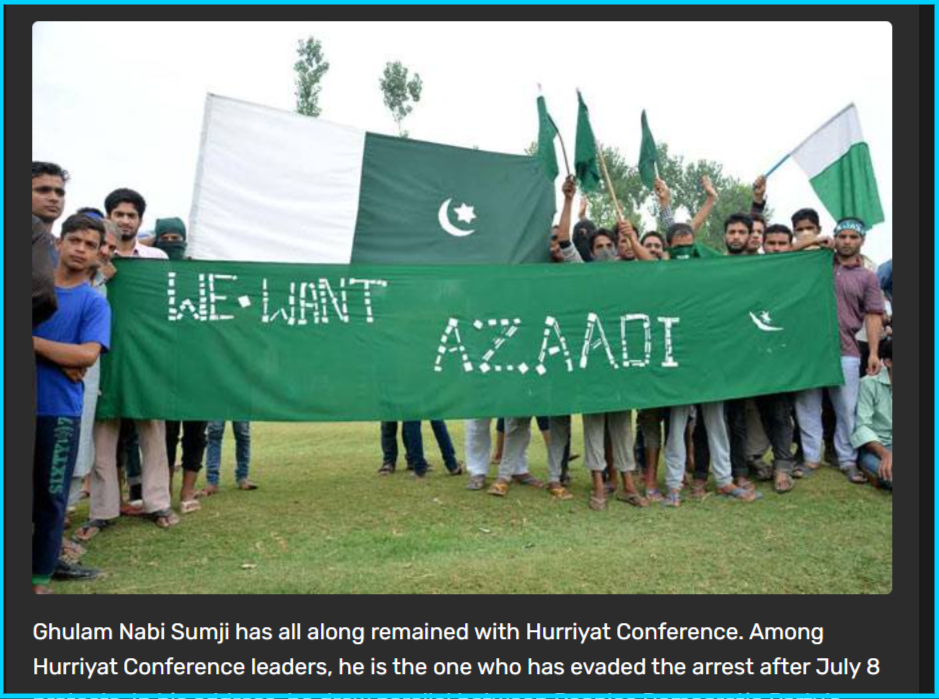 Read the full article here – India Today | Archived Link
Above is a screenshot of an article published by India Today on 8 August 2016. The article speaks of anti-India slogans raised in Kashmir. The article is a feature that talks about the growing sentiment of separatism among Kashmiri youth. The same article has other photos of the same event where we can see the same banner that is in question here.
You can see the comparison between both the images and verify that the viral image is indeed fake.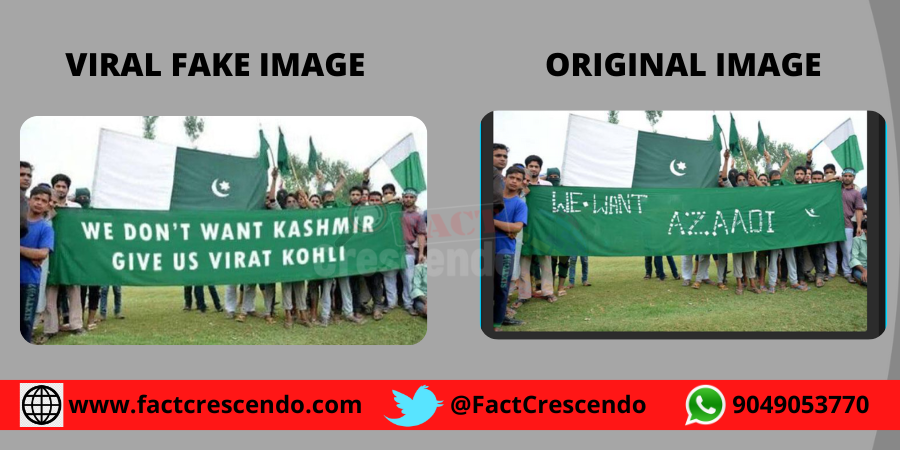 This image has been shared previously as well and has been fact checked numerous times. You can read the Malayalam version of this fact check by clicking on the link given below:
Conclusion
It is clear from the fact-check, that the viral image is edited. The image is old and was taken during a protest in Kashmir many years ago. The edited version of this image has been shared periodically on social media. The image resurfaced after India beat Pakistan in the ongoing World T20 tournament in Australia.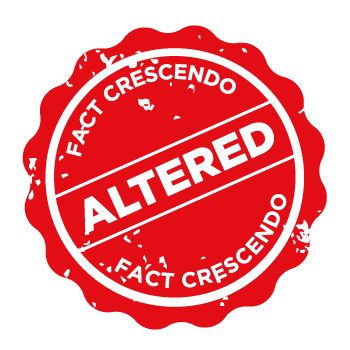 Title:Viral Photo of Pakistanis Offering India Kashmir for Virat Kohli is Fake…
Fact Check By: Harish Nair
Result: Altered