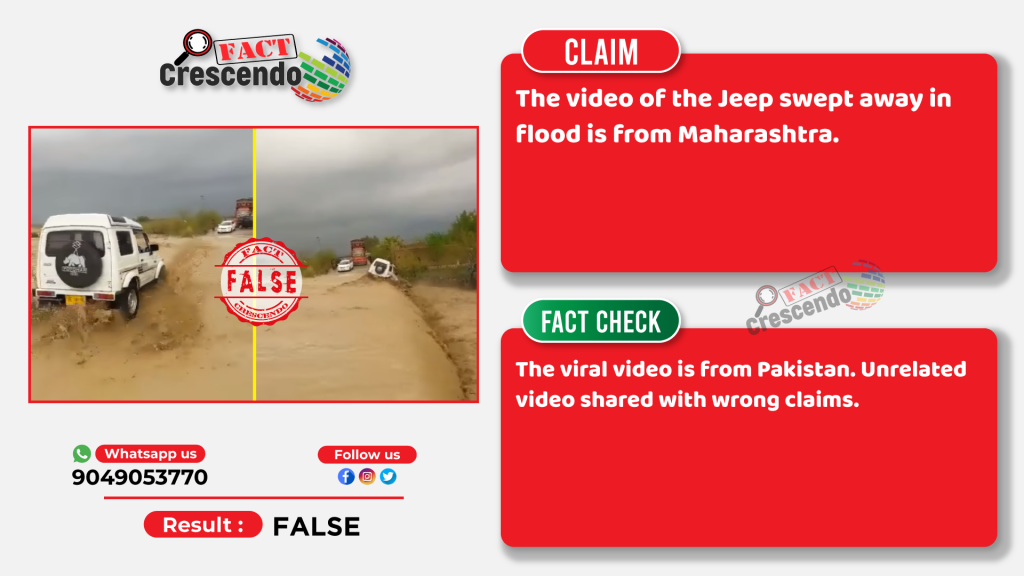 As the torrential rain lashes several parts of India, social media is abuzz with videos of floods. One such video showing a four-wheeler being washed away in muddy waters is going viral in the name of different places in the country.
Some claimed it to be from Himayatnagar, Nanded in Maharashtra and others shared it to be from Jagtial, Telangana where a car of media crew swept away in flood.
Fact Crescendo received this video on our WhatsApp Helpline (9049053770) with fact-check requests.
We found that the said video is neither from Maharashtra nor from Telangana. It is from Pakistan.
WHAT'S THE CLAIM?
In the 30-second clip, a white Jeep tries to cross a small bridge as the flood water was overflowing it. But the strong current sweeps away the vehicle along with it.
Some users shared the video with a claim that it is from Maharashtra.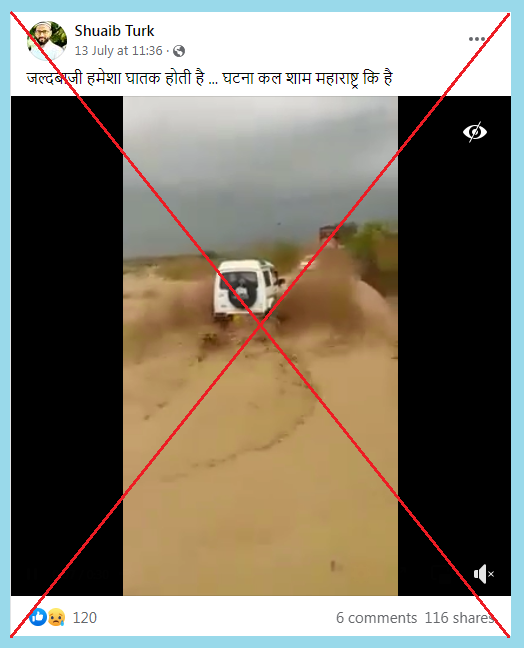 Post Link – Facebook
Some users also shared the same video claiming the incident took place in Jagtial, Telangana.
FACT CHECK
Close inspection of the video drew our attention to the logo on the cover of the spare wheel of the Jeep.
The logo of Suzuki Company and the text "Potohar 4WD" is written on the cover.
Keyword search revealed that Suzuki Potohar is a jeep model available in Pakistan.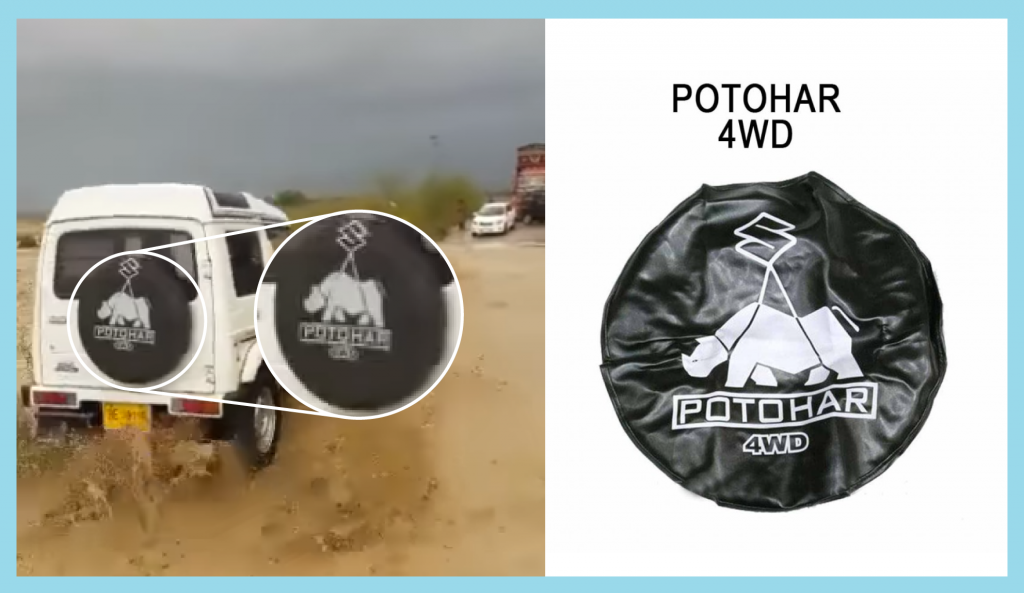 Pak Suzuki Motors has launched Potohar Jeep in 1985. It was discontinued with no locally manufactured replacement in 2006.
Taking a clue, we did a keyword search and found that the viral video is available on the internet since 2020.
A user uploaded this video in 2020 claiming it to be from Balochistan.
What's Happening Maharashtra?
Heavy downpours in Maharashtra wreaked havoc and caused severe floods in various cities. More than 90 people have died in rain-related incidents in the state.
IMD has issued an orange alert for Mumbai and the other seven districts while Palghar, Nashik, and Pune have meanwhile been issued a red alert.
What's the Situation in Telangana?
Telangana Today reported that an NTV channel reporter got washed away in flood water while he was on his way to cover the rescue operation in a Kurru Island located in the middle of Godavari River near Bornapalli of Raikal Mandal.
CONCLUSION
It is clear that an old video of Pakistan is being peddled as from Maharashtra and Telangana.
(If you also come across any such videos and images you think are falsely viral, send them on our WhatsApp Helpline (9049053770) or tag us on Facebook, Twitter, and Instagram.)

Title:Video of Jeep Swept Away in Flood is Not from Maharashtra or Telangana; It's from Pakistan
Fact Check By: Mayur Deokar
Result: False