An image purported as a rare flower Nagapushpam that blooms once in every 36 years is being shared heavily on Facebook. However, the creature in the viral image is an invertebrate called Sea Pen and not 'Nagapushpam'.
Viral Post on Facebook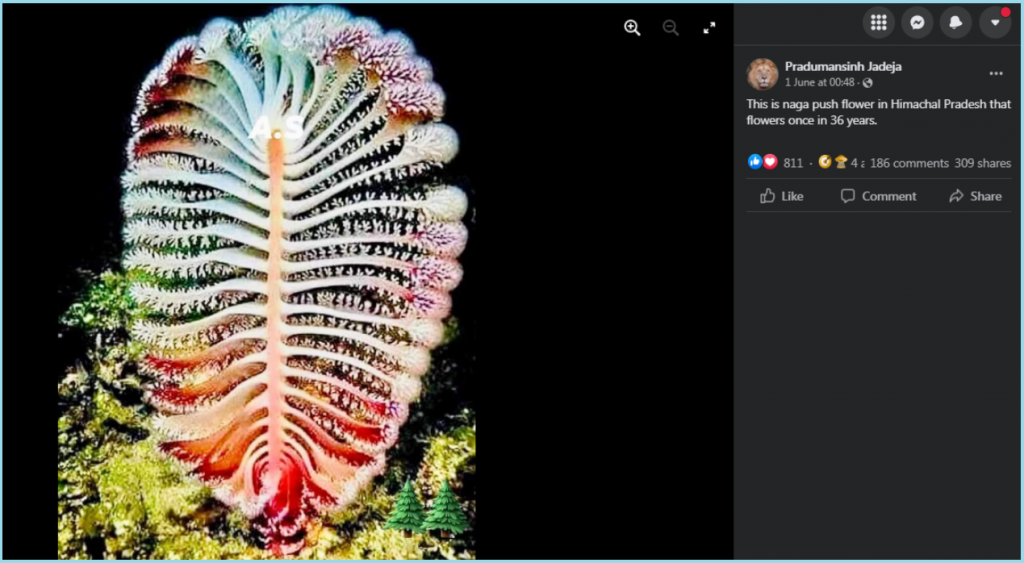 As you can see in the screenshot given above, a creature with feather like tentacles resembling the head of a cobra is being shared with the following claim:
"This is naga push flower in Himachal Pradesh that flowers once in 36 years."
There are many such posts containing the viral image claiming that this is a rare flower from Himachal Pradesh and it blooms only once every 36 years. You can see how viral this image is on Facebook from the screenshot below.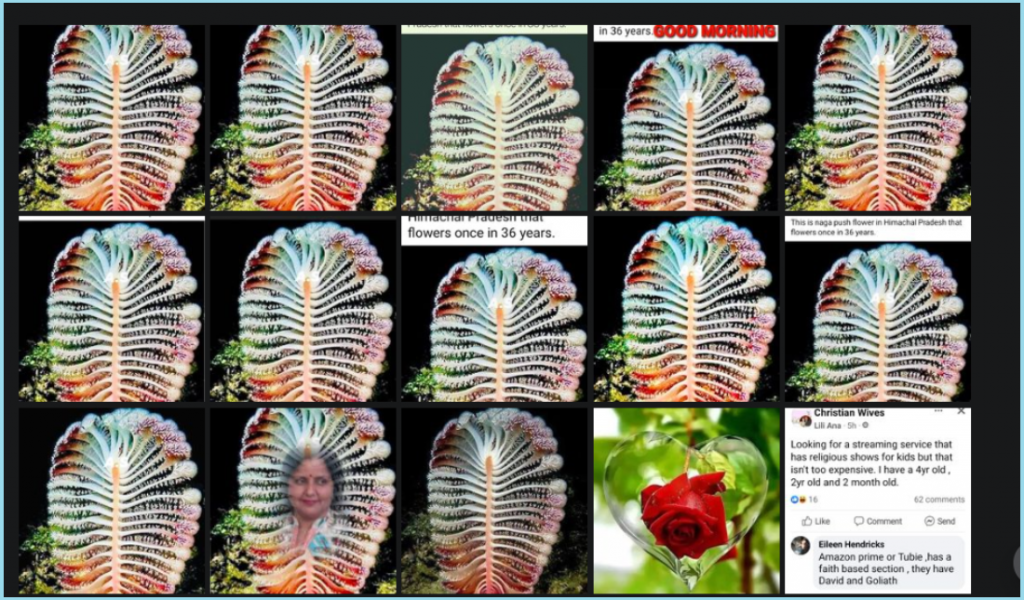 Fact Check
We did a Google reverse image search on the image through which we found that the claim made about the image is a hoax. In addition, this hoax has been spreading through the internet since last 6 years. We found an article on a website called Little Things, where this image featured in a list of 'Strange Deep Sea Creatures'.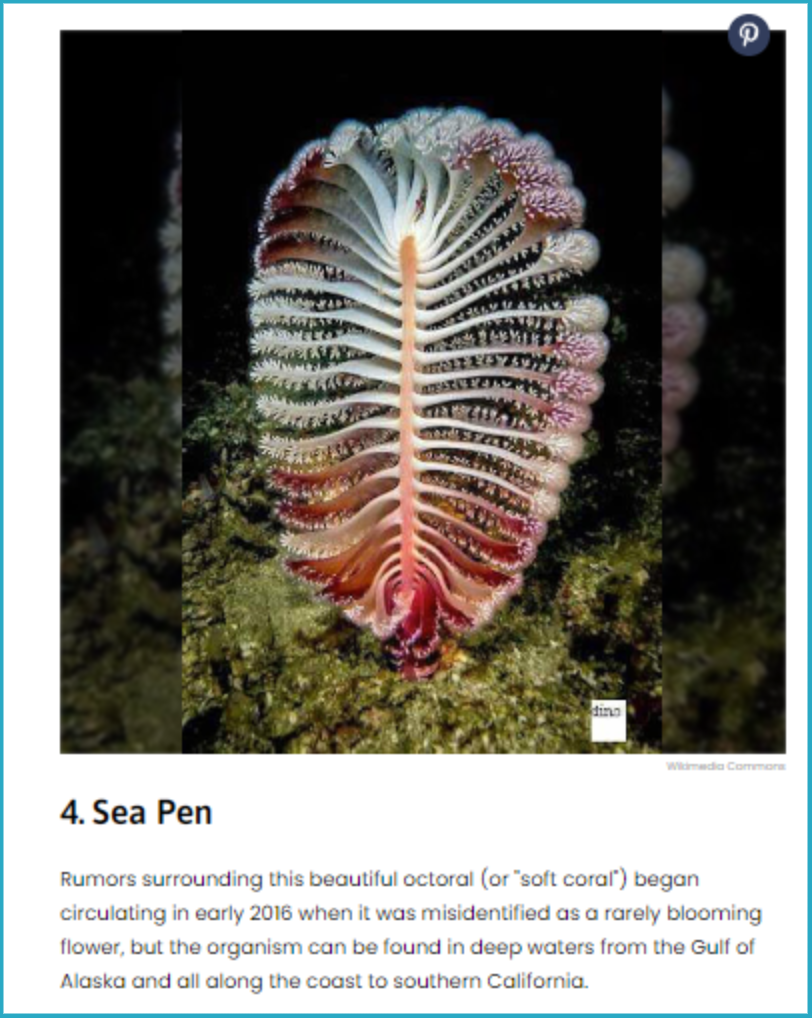 Read the article here – Little Things
As per the website, the creature is actually a Sea Pen. Sea Pen is an octocoral or soft coral. The article also mentions that there were rumors in 2016 about the image of this Sea Pen. The rumors were that this creature is actually a rarely blooming flower in Alaska. This rumor is similar to the Nagapushpam rumor. However, both the rumors are not true.
Fact checking website Snopes had published a fact check on this image. Snopes had investigated a similar claim about the image that said the image is Nagapushpa from Himalayas. However, they found out that Gordon J. Bowbrick captured the image in 2013 and he identified the creature as 'a sea pen, a marine invertebrate known as an anthozoan'. An archived version of Gordon J. Bowbrick's post on photo.net can be seen here.
Anthozoans are marine invertebrates that contain sea anemones, stony corals and soft corals. Sea pen is a type of colonial soft corals.
We searched for a flower or tree called Nagapushpam. The closest we could find was the tree Couroupita guianensis or Cannonball tree. The flower of this tree is called Nagalingapushpam. However, its flowers do not bloom only once in every 36 years.
Conclusion
The claim that the viral image is a rare flower Nagapushpam found in Himachal Pradesh and it blooms only once in every 36 years is False. The creature in the viral image is Sea Pen, an invertebrate marine creature.

Title:Image of a Sea Pen Shared as Rare Flower Nagapushpam that blooms only once every 36 years…
Fact Check By: Harish Nair
Result: False