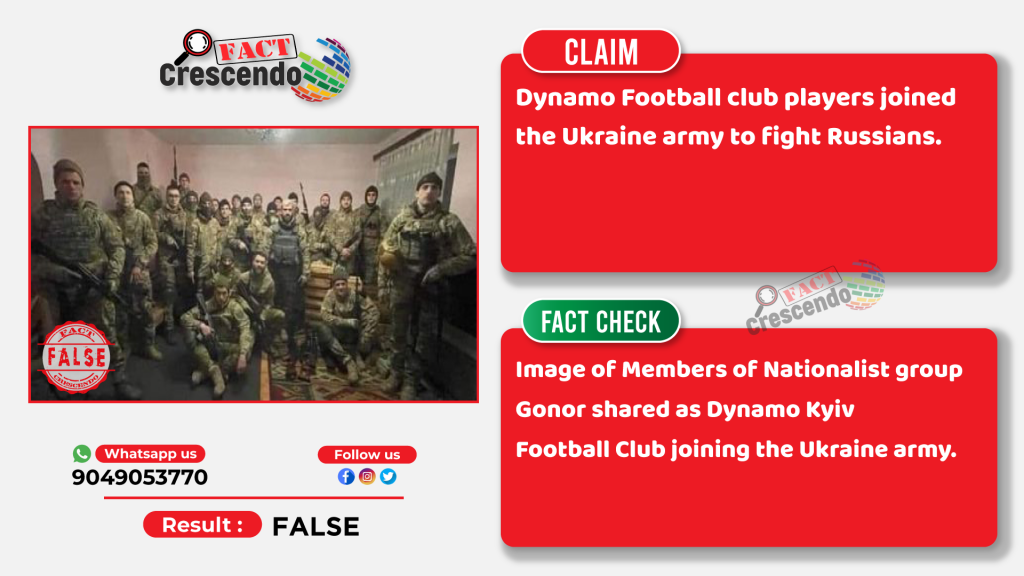 As Russia continued attacking Ukraine, a lot of images and videos showed the rise of the feeling of patriotism and nationalism in the hearts of Ukrainians.
An image is going viral on social media in which a group of people is standing wearing military uniforms. It is being claimed these are Dynamo Kyiv Football Club players who joined the military to fight against the Russian invasion.
Fact Crescendo found the claim to be false. These men are not football club players but members of the Nationalist group called Gonor.
What is the Claim?
Facebook users shared a screenshot of a tweet in which it was claimed, "Kyiv's famous football club 'Dinamo' players. Yesterday they were in jerseys, today they are protecting the country."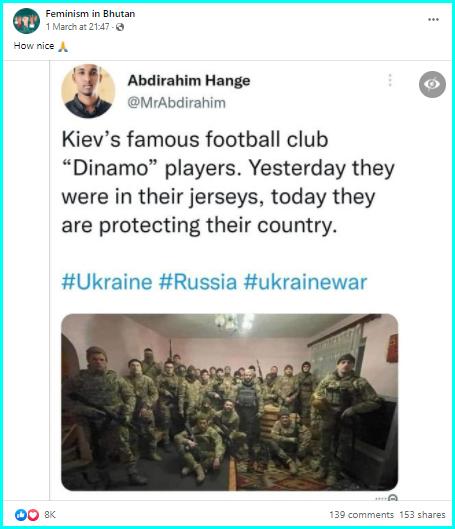 Fact Check-
Reverse image search led us to an Instagram post of Gonor Group uploaded on 25 February. The caption with the image reads, "Good night everyone. Death to the invaders! Glory to the nation."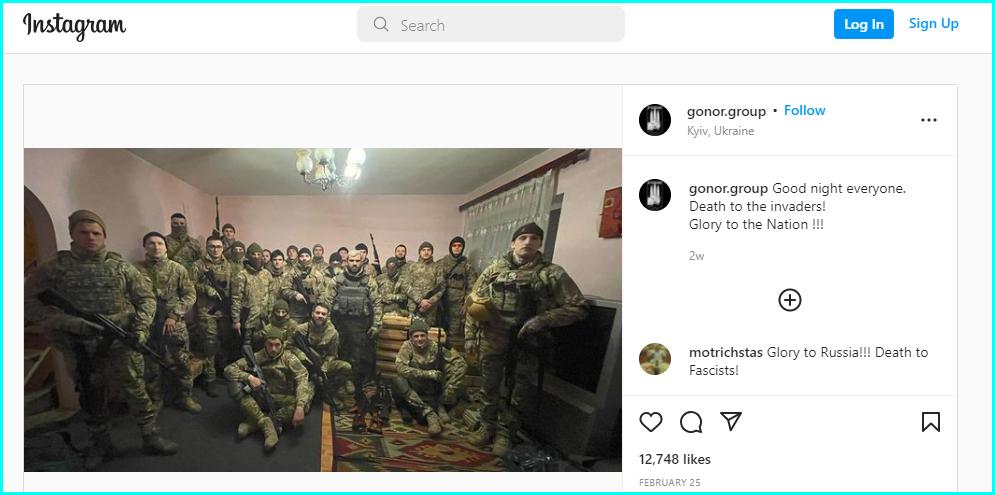 After running various keywords we came across this same image on an Instagram post by Sergey Sternenko saying, "We are waiting for further orders. May this night be good for Ukraine and eternal for the Russian invaders."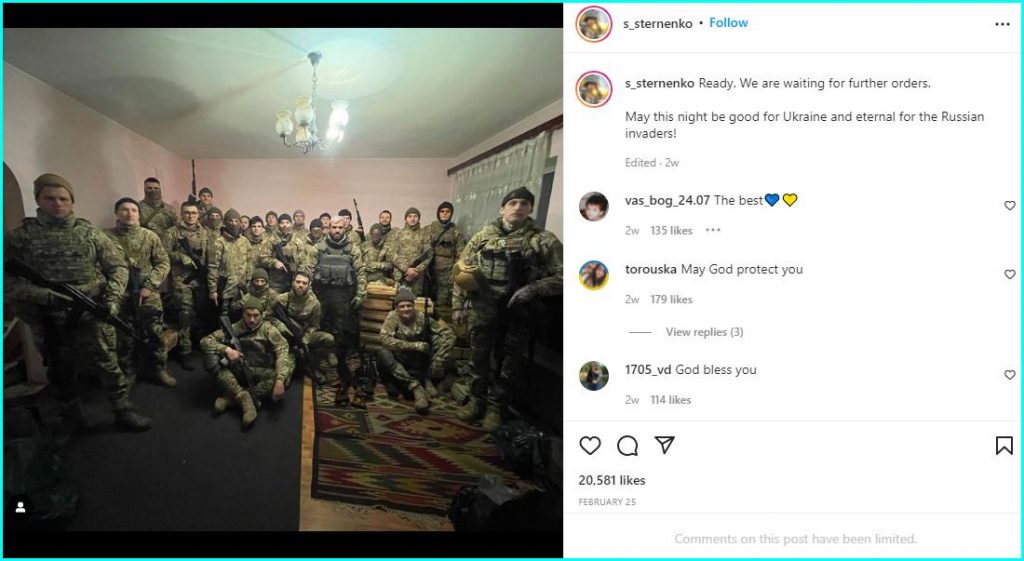 According to Reuters, Sternenko is a Ukrainian Civil Rights Activist and former leader of the far-right radical group in the southern city of Odessa. He is a member of Gonor and also appeared in the photograph, third person from the left wearing glasses.
After this, we looked into the Twitter account of Dynamo Football Club. We didn't come across any tweets mentioning that the club is joining the military.
But we found a few tweets supporting the Ukrainian army which can be seen here and here.
CONCLUSION
Fact Crescendo found the claim in the post to be false. The men in the image do not belong to Dynamo Football Club but are members of a nationalist group called Gonor.

Title:No, Dynamo Kyiv Football Club Players Did Not Join Ukraine Army to Fight Russia
Fact Check By: Siddharth Sahu
Result: False