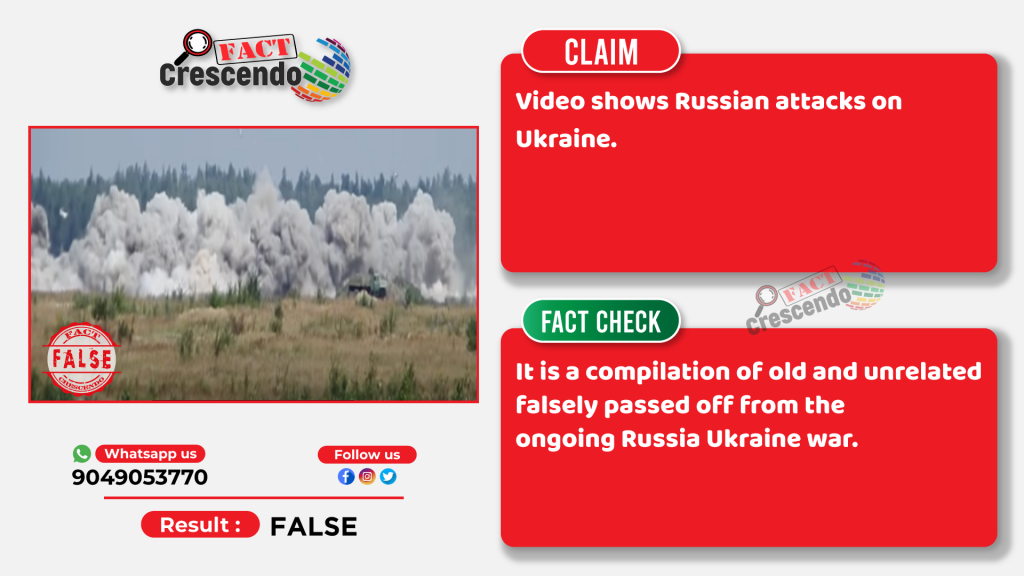 As the Russia Ukraine war entered into the third week, a video consisting of several clips of multiple airstrikes is doing rounds on social media. It is being claimed that it shows Russian attacks on Ukraine.
After investigation, Fact Crescendo found that the viral video is a compilation of various old and unrelated videos which has no connection with the ongoing Russia Ukraine war.
Fact Check-
In order to check every clip in the viral video, we broke down it and performed Google reverse image search on the key-frames of it. Here's what we found:
Clip 1
Turkish news website called "Haberler" reported on 9 August 2018 that this video is from Gaza Strip when Israel fighter jets carried out an airstrike.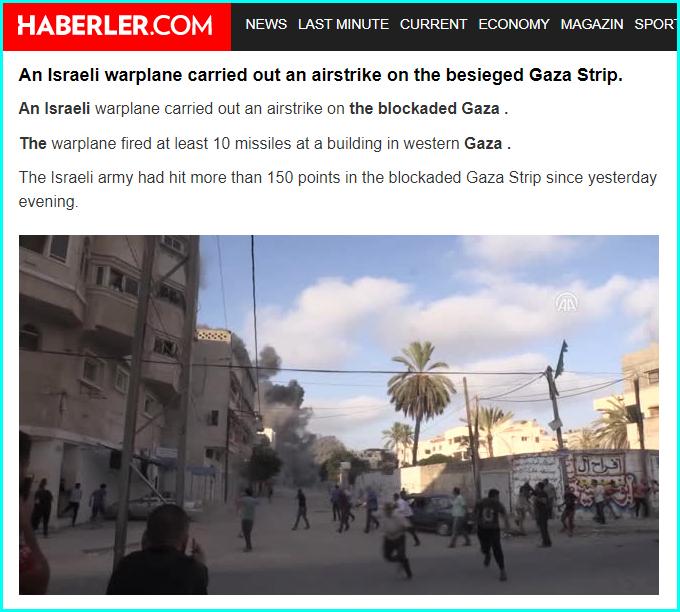 Clip 2
Clip 1 and 2 can be seen in the following tweet from 2018 which claimed that this was an attack carried out by Israel.
Clip 3, 4 and 5
In a few frames, we noticed letters 'DWC' are written.
Taking a clue from it, we came across a YouTube channel called 'Darth Welder Channel'.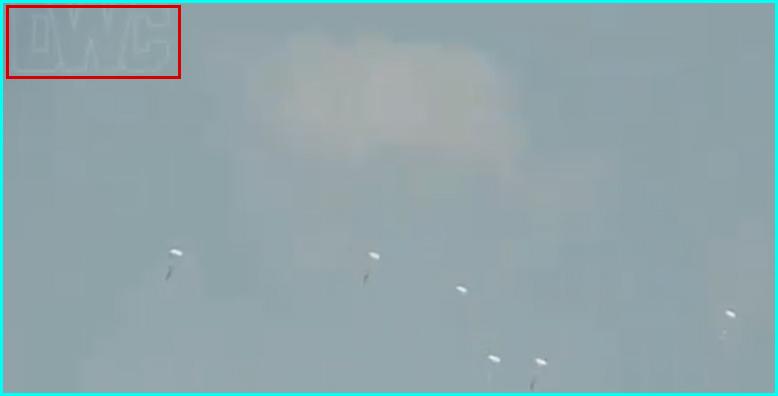 In this channel, a video was uploaded on 7 August 2018 in which a portion of the viral clip can be seen.
Visual 6
On 14 March 2016, Mail Online News reported that the visual was from Aleppo, Syria which was bombarded with barrel bombs.
Schools, hospitals, and civilian homes were targeted in this attack.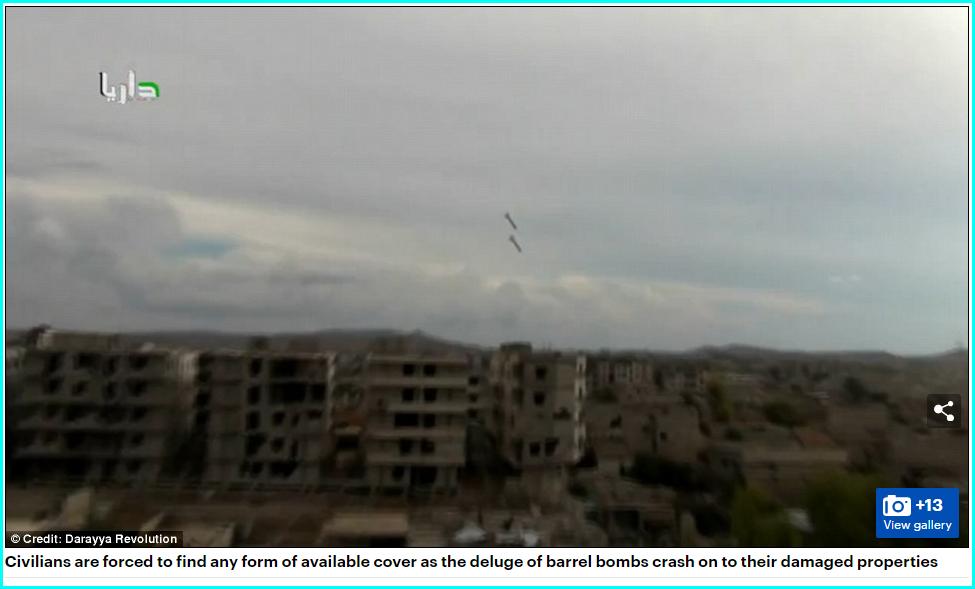 Clip 7
Fact Crescendo previously debunked this clip. This visual is not real but a clip from the Arma-3 video game. You can see our Fact Check here.
Conclusion
After investigation, Fact Crescendo found that all the visuals from viral video are old and has no connection with Russia-Ukraine war.

Title:Compilation of Old And Unrelated Videos Passed Off As Russian Attacks On Ukraine.
Fact Check By: Siddharth Sahu
Result: False