The viral image is edited. Zee News' exit poll did not claim that Samajwadi party is going to win the assembly elections in Uttar Pradesh.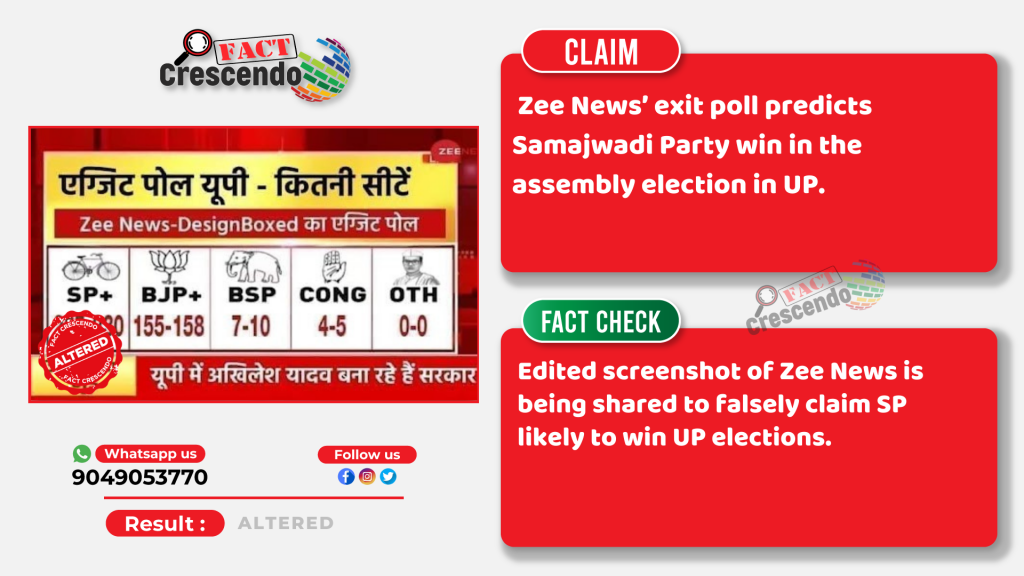 A screengrab of an exit poll attributed to Zee News is widely circulating on social media claiming that according to Zee news' exit poll Samajwadi Party is going to win the Uttar Pradesh Assembly Election 2022. This screengrab claims that Zee News exit poll predicts that Samajwadi Party will secure a majority of 227-230 seats in the ongoing elections.
The caption of the post reads, "Today's latest survey shows full majority Samajwadi Party government is being formed. #LalkaInkalab #10Marchkobadlaavhoga"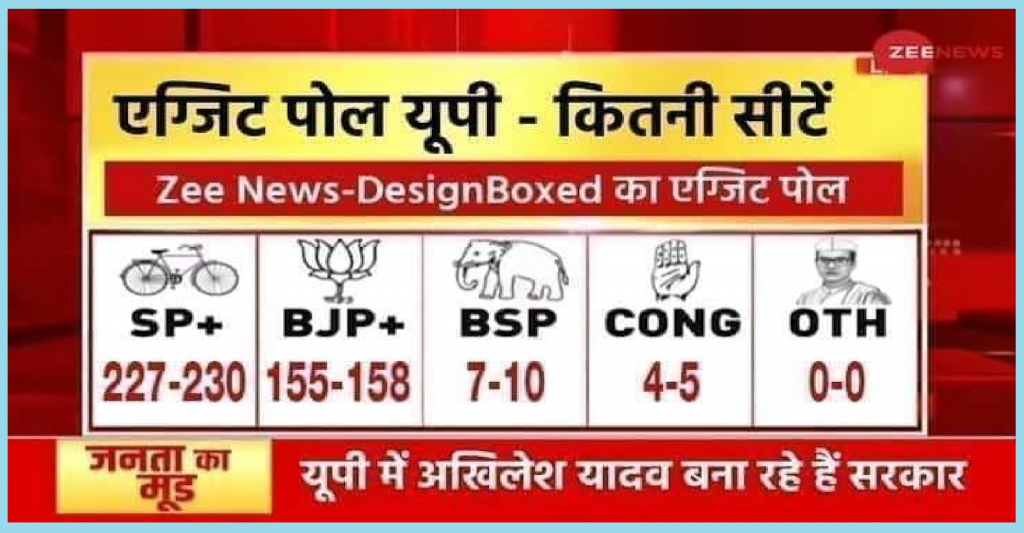 Fact Check-
We started our investigation by running a reverse image search along with keyword search on Google, whose results led us to a video published by Zee News on 26 January 2022.
The description of the video reads, "Zee Opinion Poll: What is the mood of the people of Central Uttar Pradesh? Today we will know about the political mood of the 67 seats of Central UP from where the fate of many big leaders including Akhilesh Yadav is at stake."
The video shows an opinion poll conducted by Zee News where we can see that predicted that BJP is to win 47-49 and SP is to win 16-20 seats in central UP.
Below you can see the comparison between the viral screengrab and the original image of Zee News' exit poll result below.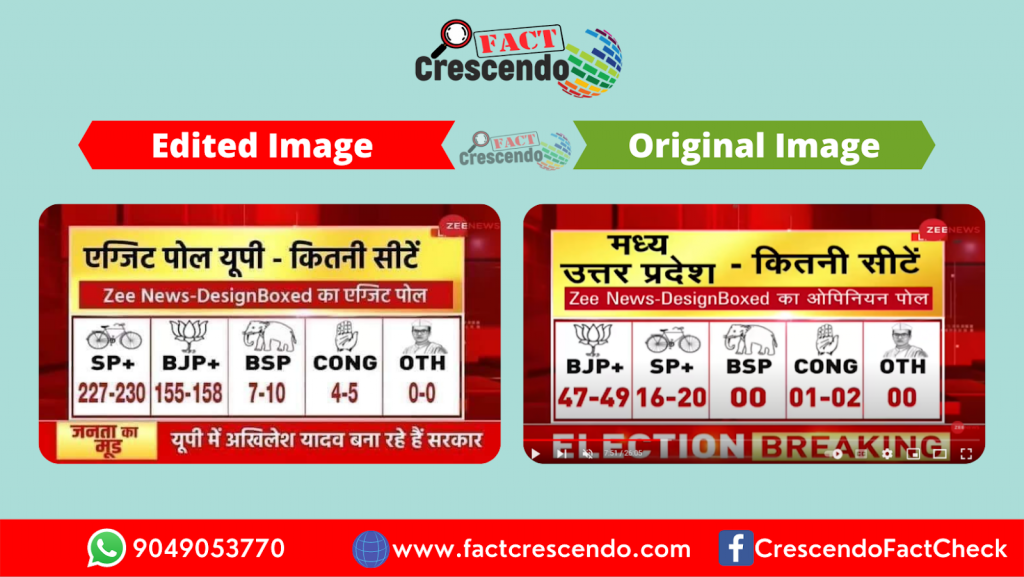 'Zee News' had published the Uttar Pradesh Elections Final Opinion Poll results on 04 February 2022. The Final Opinion Poll predicted that BJP will secure 241-263 seats and win the assembly elections in UP followed by Samajwadi Party winning 130-151 seats.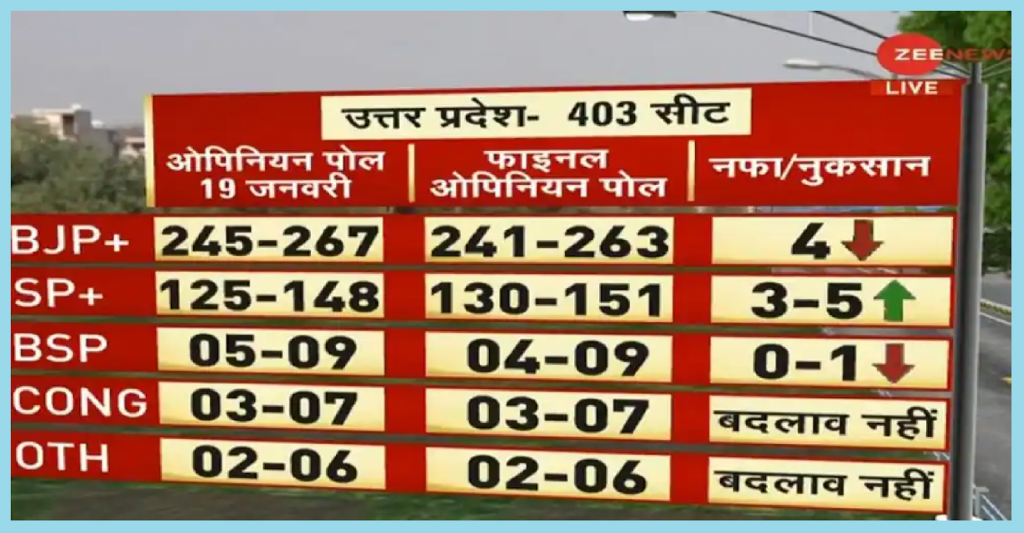 Conclusion-
Fact Crescendo found the claim made along with viral image on social media to be False and the image digitally altered. Zee News did not predict a victory for Samajwadi Party in UP assembly elections.
(If you also have any suspicious messages, posts, photos, videos or news, send them to our WhatsApp Fact line Number (9049053770) for Fact Check. Follow Fact Crescendo on Facebook, Instagram and Twitter to read the latest Fact Check.)
Title:Morphed screengrab viral to claim that Zee News predicted Samajwadi Party win in UP
Fact Check By: Aavya Ray
Result: Altered