The image dates back to 2019 when a couple decided to click a picture with their national flags at a concert.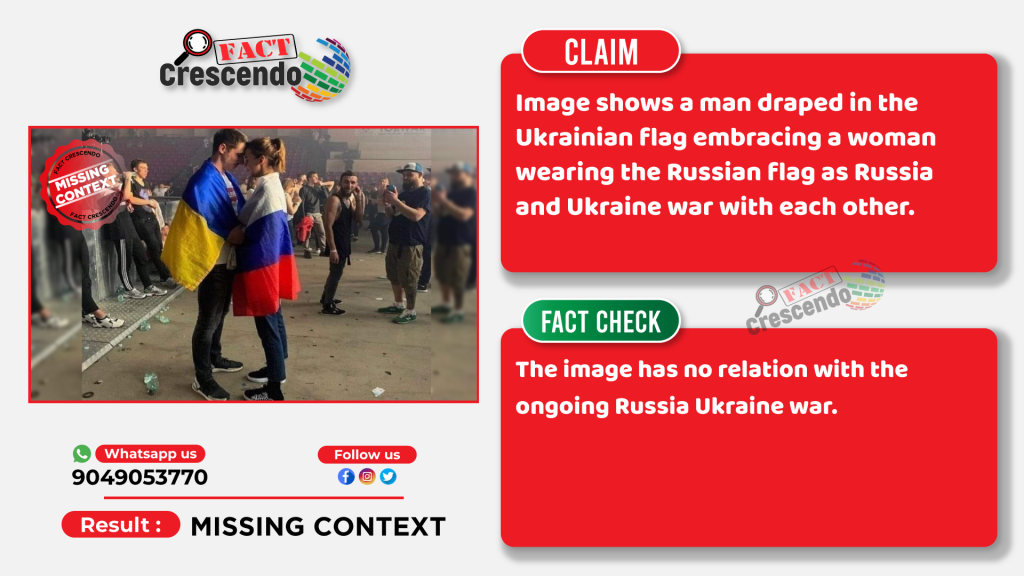 As Russian and Ukrainian troops are battling in Ukraine, images and videos claiming to be from the warzone have flooded social media and mainstream media. Many of such videos and images were found to be old and unrelated to the ongoing situation in Ukraine.
In the backdrop of this, an image showing a couple with the Russian and Ukrainian National flags on their backs respectively is circulating on social media with the claim that the image shows a man draped in the Ukrainian flag embracing a woman wearing the Russian flag.
The caption of the post reads, "Lovers wearing the flag of Russia and Ukraine. One from Russia and one from Ukraine. These two countries have been built in such a way that political hatred has spoiled the game of mutual love between them. #ukren #war #russia"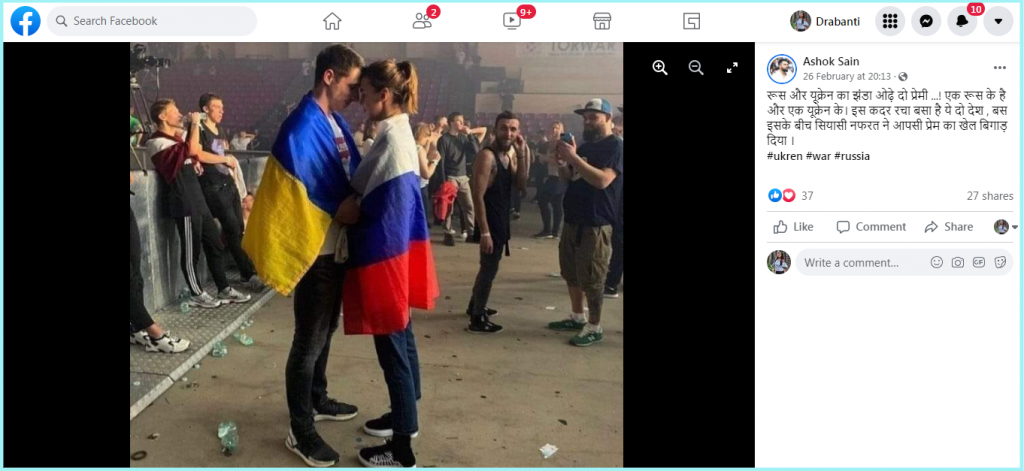 Fact Check-
We started our investigation by running a reverse image search on Yandex, whose results led us to the image published by the Washington Post in December 2019. According to the report, Juliana Kuznetsova and her fiance were at a concert in Poland when she noticed flags from nearby countries dispersed throughout the crowd. That gave her an idea, since she is Russian and her fiance is Ukrainian. They borrowed the flags for their respective nations and asked someone to snap a photo of them together after the concert in Warsaw by Belarusian rapper Max Korzh.
The caption of the photo reads, "Juliana Kuznetsova embraces her fiance at Belarusan singer Max Korzh's concert in Warsaw on Nov. 27"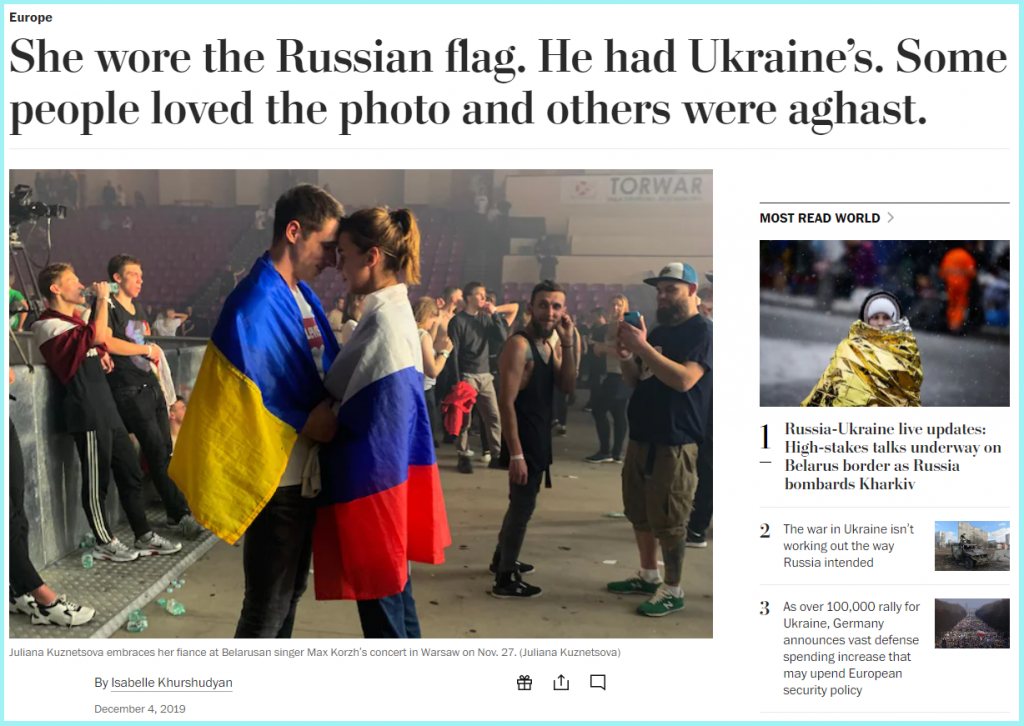 Conclusion-
Fact Crescendo found the claim made along with the viral image on social media to be Misleading and shared out of context. The image has no relation with the ongoing war between Ukraine and Russia. The image dates back to 2019 when a couple decided to click a picture with their respective national flags at a rap concert.
(If you also have any suspicious messages, posts, photos, videos or news, send them to our WhatsApp Fact line Number (9049053770) for Fact Check. Follow Fact Crescendo on Facebook, Instagram and Twitter to read the latest Fact Check.)
Title:Old Image of a Boy and a Girl draped in Ukrainian and Russian flags respectively in embrace shared in context of Russia-Ukraine war
Fact Check By: Aavya Ray
Result: Missing Context