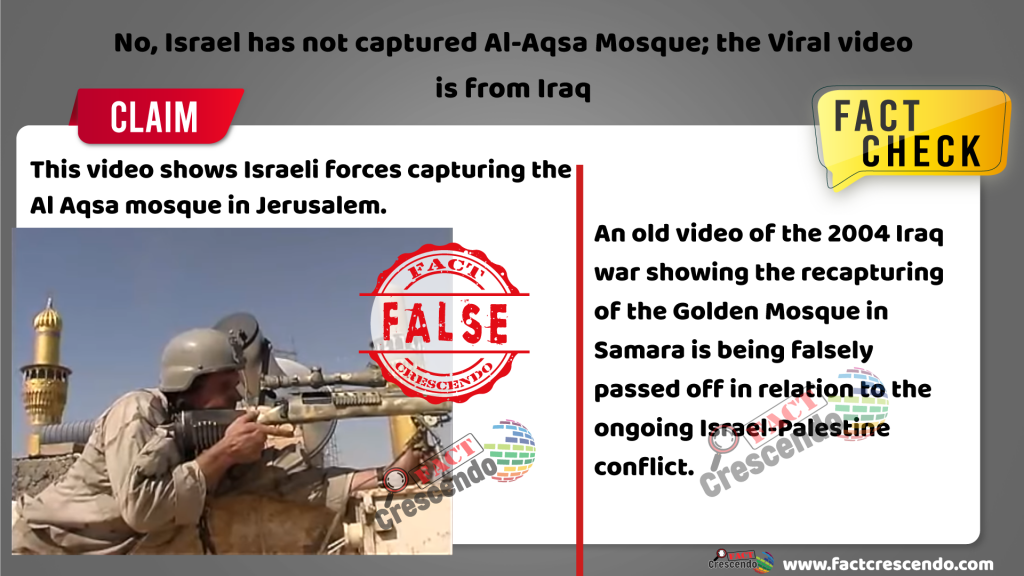 The Israel-Palestine conflict has unleashed a deluge of misinformation on social media. In one such example, a video of an on-ground combat action is going viral with a claim that Israeli soldiers have captured the Al-Aqsa Mosque in Jerusalem.
Fact Crescendo received many fact-check requests about this video on our WhatsApp Factline (9049053770).
We found that this claim is false. This is an old video taken during the Iraq war back in 2004.
WHAT'S THE CLAIM?
A 4-minute video depicts a live soldier operation of securing an Islamic shrine. The caption along with this video reads: इजरायली सेना द्वारा अल-अक्सा मस्जिद को खाली करा कर अपने कब्जे में लिया गया! (Israeli forces has evacuated and captured Al-Aqsa mosque)
This video has garnered many millions of views and thousands of shares on Facebook and Twitter.
FACT CHECK
When we looked for news about (Israeli forces taking over the Al-Aqsa mosque but could not find any credible report. If it has really happened, it would have been a mega-news and world media would not have missed it.
Upon checking the video thoroughly, we noticed a text at the end of this video.
It says, "Task Force Viper & the 36th Commando Bn".
Taking a clue from it, we performed a keyword search and came to know that this is a video from 2004 taken during the Iraq war.
The Google search results led us to many reports, which gave them information about this video.
It shows a joint combat operation of the US and Iraqi army securing the Golden Mosque in the Iraqi city of Samarra, the third-holiest shrine in Shia Islam.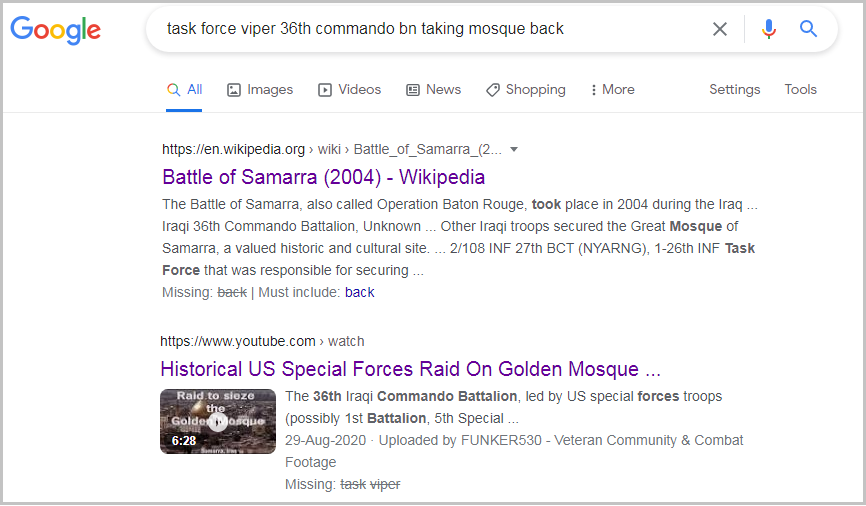 A YouTube channel, FUNKER530 – Veteran Community & Combat Footage, have uploaded good quality real footage of this operation.
According to the description, "the raid on the Golden Mosque took place on October 1, 2004, as part of the Battle for Samarra, also known as Operation Baton Rouge. The 36th Iraqi Commando Battalion, led by US Special Forces, breached the compound and ended up capturing 26 enemy fighters in the mosque."
We found a photo of the operation on the website of the U.S. National Archives. The caption reads: "Iraqi Army Soldiers provide security outside the Golden Mosque in the city of Samarra, Salah Ad Din Province, Iraq, on Oct. 2, 2004, in support of Operation Iraqi Freedom. (U.S. Air Force photo by TECH. SGT. Lee Harshman)"
Similar photos are available on Getty Images.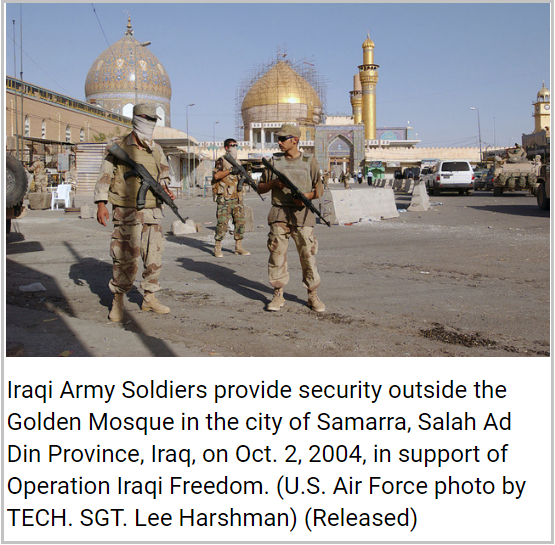 CONCLUSION
Hence, we can conclude that the claim that Israeli forces have captured the Al-Aqsa mosque is false. An old video from the Iraq war in 2004 showing the recapturing of the Golden Mosque in Samara is being falsely circulated in relation to the ongoing Israel-Palestine conflict.
If you come across suspicious posts, please forward them to our WhatsApp Factline (9049053770). We will fact-check them for you.
ALSO READ:
ARMA-3 Video Game Visuals Shared As Israel's Air Defense System Footage
Old Video Of An Egyptian Oil Fire Viral As An Explosion In Israel Killing 650 Jews
Title:No, Israel has not captured Al-Aqsa Mosque; the Viral video is from Iraq
Fact Check By: Mayur Deokar
Result: False