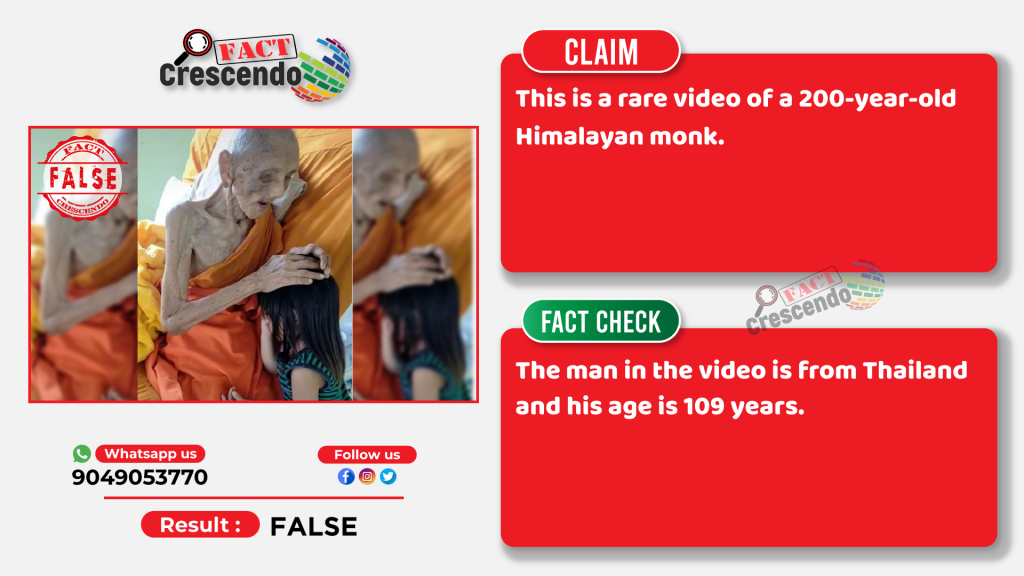 A video of a frail old man is going viral with an unusual claim. Users are sharing the video of a saffron-clad man claiming him to be a 200-year-old Himalayan monk.
Readers of Fact Crescendo forwarded this video to our WhatsApp FactLine (9049053770) and requested to do a fact-check on it.
We found that the viral claims along with this video are false.
WHAT'S THE VIDEO?
A 15-second clip of a very old man caring for a girl child is shared along with the caption – A rare video of a 200-year-old Monk from the Himalayas.
The same video is also widely shared on Facebook as well.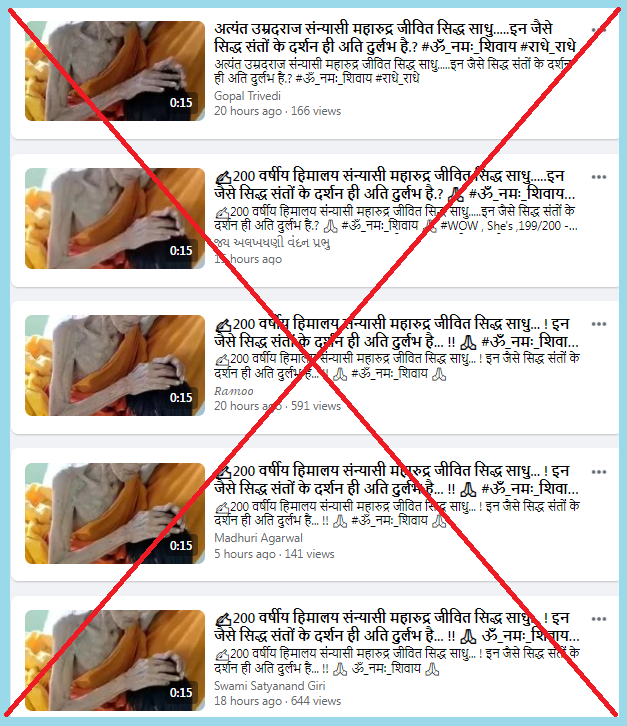 FACT CHECK
First, we performed a reverse image search on the keyframes of the video. It led us to several news reports about the video.
According to Newsflare, the name of the man in the video is Phrakhru Akha Chanthasaro. He was born in 1912 and he is 109-years-old.
Doctors had told his mother that they only expected him to live till the age of 20. But the Buddhist monk proved them wrong and is still going strong at 109-years-old.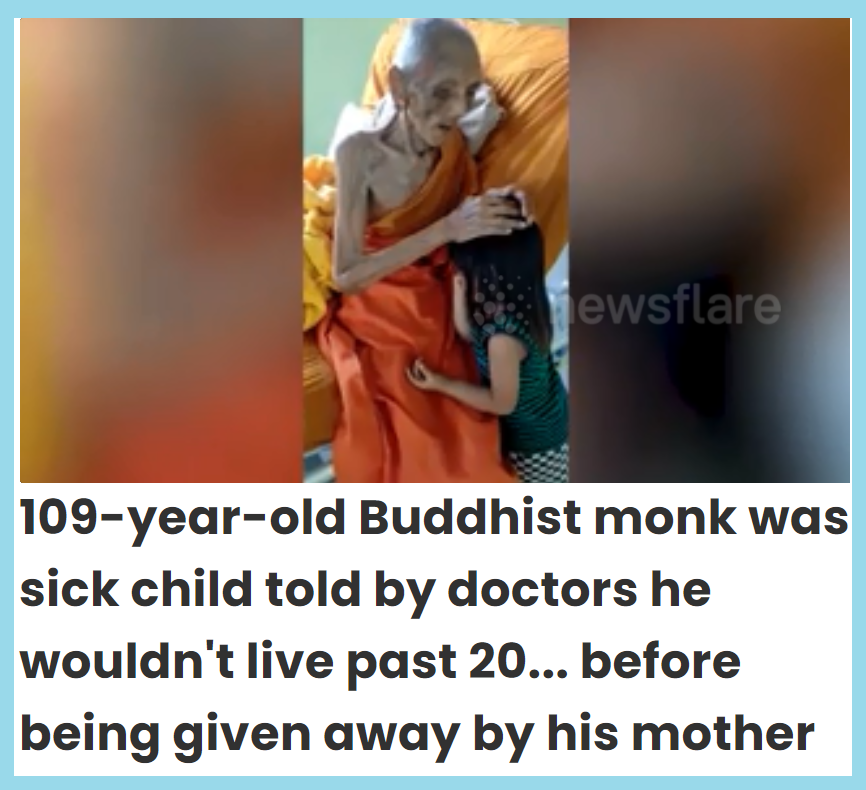 His granddaughter Auy Auyaree takes care of him at the Wat Ban Klang temple. She has even opened his TikTok account and regularly posts his videos. He amassed millions of views recently on the platform and has been quite popular on social media.
You can read about his popularity here and here.
"I post videos of my grandfather on social media and people are so kind," Auy told Newsflare. "He barely talks and sometimes it can be difficult to communicate with him because he is blind and his hearing is not good. But his consciousness is still sharp like any other person. He will be turning 110 this year on 13 April."
She also updates photos and video on Instagram.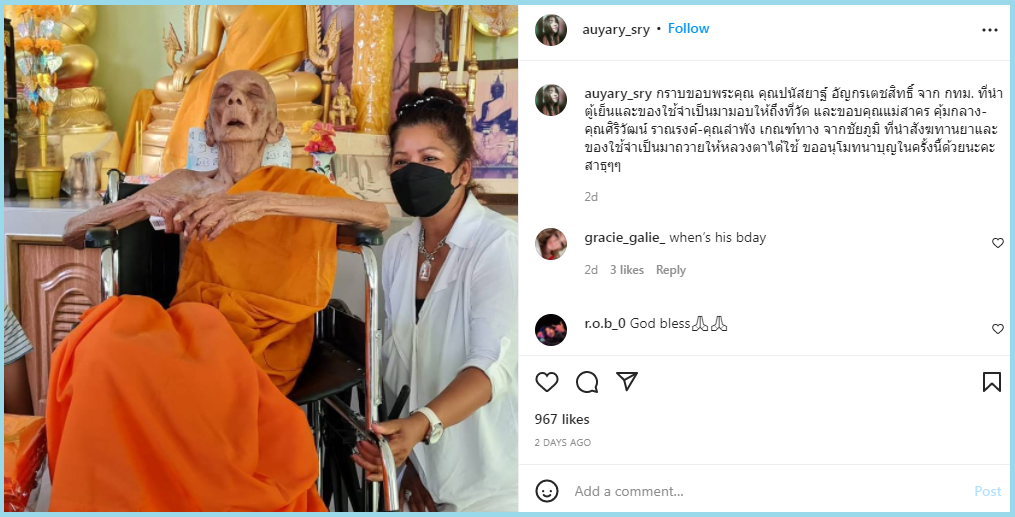 After Phrakhru's video went viral, people started to speculate about his age. Some claimed he was 163, others said 200-years-old. Many even claimed he was a monk who was practicing self-mummification. 
Fact Crescendo got in touch with the granddaughter of Phrakhru. She denied viral rumors about her grandfather's age.
"The viral video is of my grandfather. He is 109-year-old. I'm taking care of him and he is in good health. People took the video from my account without my permission. He is very respected in Thailand," she said.
She also requested people not to spread this video with false information.
CONCLUSION
It is clear that the viral video is not of any 200-year-old Himalayan monk. The man in the video is from Thailand his age is 109 years.
If you come across any suspicious content on social media, forward it to our WhatsApp FactLine (9049053770) for a fact-check.

Title:Video of 109-Year-Old Thai Man Falsely Viral As 200-Year-Old Himalayan Monk
Fact Check By: Mayur Deokar
Result: False