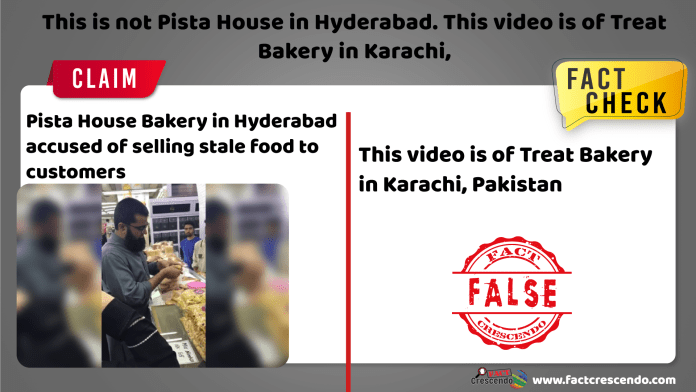 On 22nd July 2019, a Facebook user Mahesh Chatri Sagar uploaded a video on Facebook. The title of the video was "Pista House Old Hyderabad". In the video, an annoyed customer can be seen complaining about the quality of the food being sold at the store. He can be heard telling the Manager of the bakery that after consuming food from the bakery, his son had been suffering from stomach disorder.
The video is being spread with a claim that this incident happened in Pista House Baker Hyderabad, India. Pista House is a bakery in
Hyderabad, Telangana. It has branches in United States as well. The Haleem that is sold here is very unique and popular. This video is being widely spread on social media with a claim that this incident happened in Pista House Bakery Hyderabad.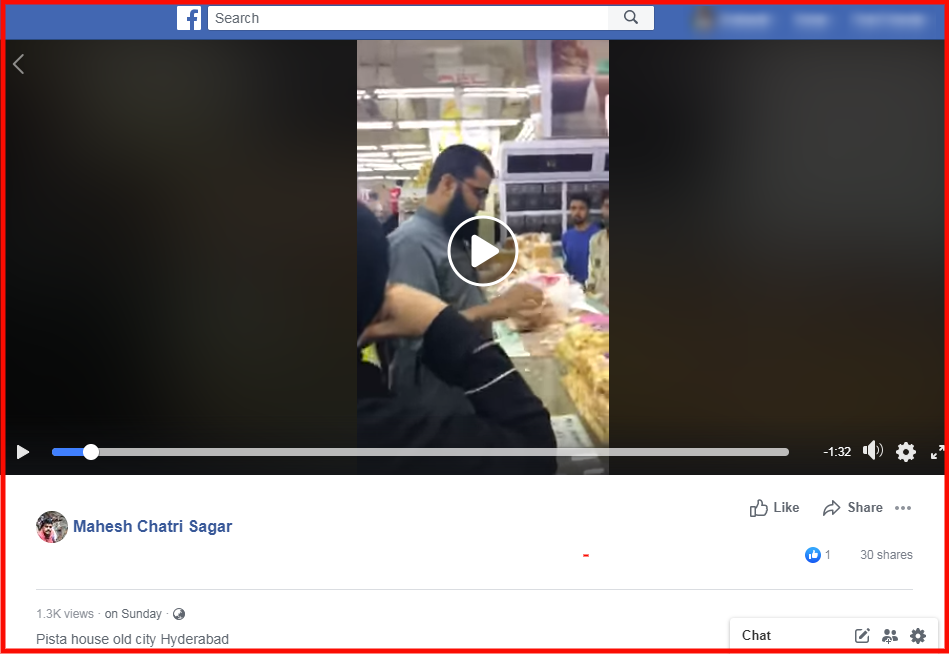 In our initial investigation, we tried to reach out to Pista House Bakery. The Marketing Head of the bakery told us that "the bakery has been receiving many calls regarding this video. This video is not from Pista House Mehidipatnam and we have also complained to the Hyderabad Cyber Crime Branch regarding this video. He further told us that the uniform of employees shown in the video does not match with the staff's uniform at Pista House and according to them, the video is from a bakery in Karachi. After this we studied the video closely and found that all the products present in the bakery were labeled as "Treats".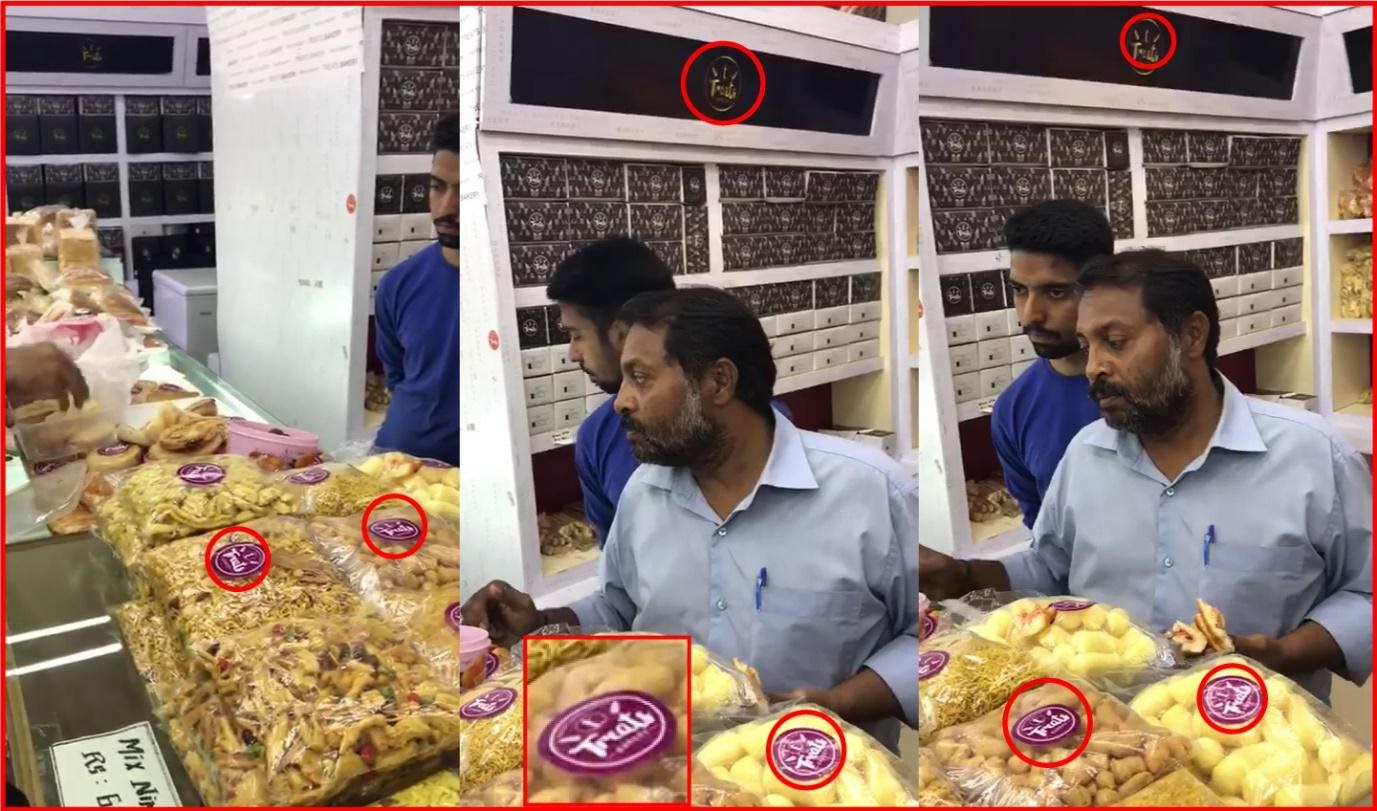 We used "treat bakery Karachi" keywords and conducted Google search. As a result we found a video on YouTube uploaded on 19th July 2019. The heading of the video says "Karachi Treat Bakery chase up jail chowrangi in incident viral full video 2019".
There are two parts of this video shared on YouTube. In the first part, a customer can be seen shouting at the Manager of the Bakery. The client's viral clip can be seen. While the second part is the interaction between the customer and the bakery owner. In between, some people intervened to resolve the problem. 
In the second part of the viral video, the Manager of Sindh Food Authorities claimed that the issue has been resolved. Later, the customer can be seen praising the SFA staff including the Manager of the Bakery. The video was uploaded by Hyderabad Deccan News. The title of the video says that "Treat Bakery in Karachi, Pakistan gave stale food to the customers".
When we searched for Treat Bakery in Karachi on Internet, we got a Facebook name with the same name and logo. This tells us that the Bakery shown in the video is actually Karachi's Treat Bakery. You can see the comparision photograph of the symbol below.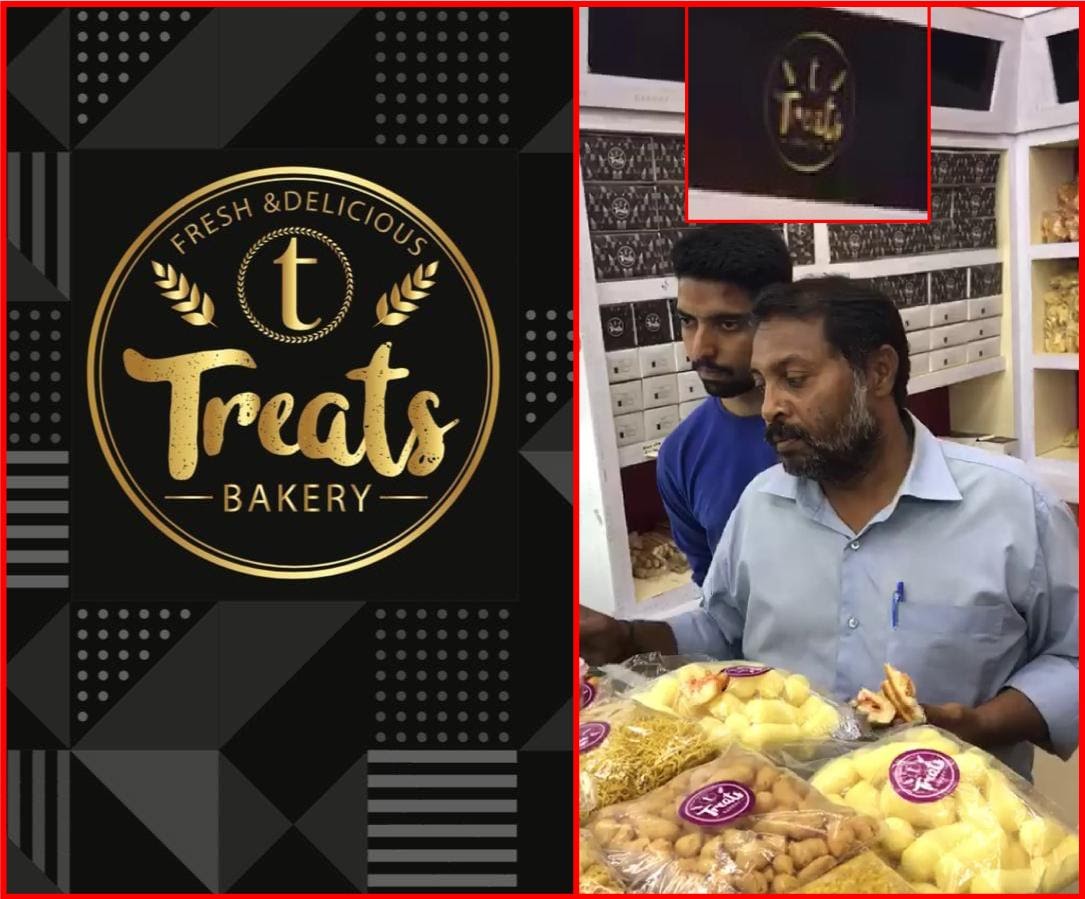 Conclusion: After examining the facts, we found the above post to be incorrect. This video is not from Pista House Bakery Hyderabad, but it is from Treat Bakery located in Karachi, Pakistan.

Title:This is not Pista House in Hyderabad. This video is of Treat Bakery in Karachi, Pakistan
Fact Check By: Ruchika M
Result: False