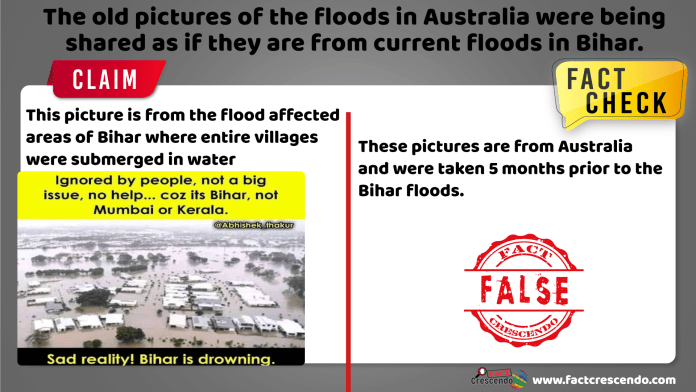 On 17th July 2019, a Facebook user named Are bhaibhaibhai posted this picture. On the picture it was mentioned "लोगों द्वारा नजरअंदाज कियागया, कोईबड़ामुद्दानहीं, कोईमददनहीं, अपनेबिहारकासहयोगकरें … मुंबईयाकेरलकानहीं |दुखदवास्तविकता, बिहारडूबरहाहै" |
In the picture, we can see a flooded submerged area. This post is being spread with the claim that this picture belongs to Bihar.  A recent flood has killed more than 200 people in the states of Bihar and Assam and 1 crore people are still suffering from this tragedy. This picture is being widely spread on social media. Till the time facts were checked, this post received 1400 reactions.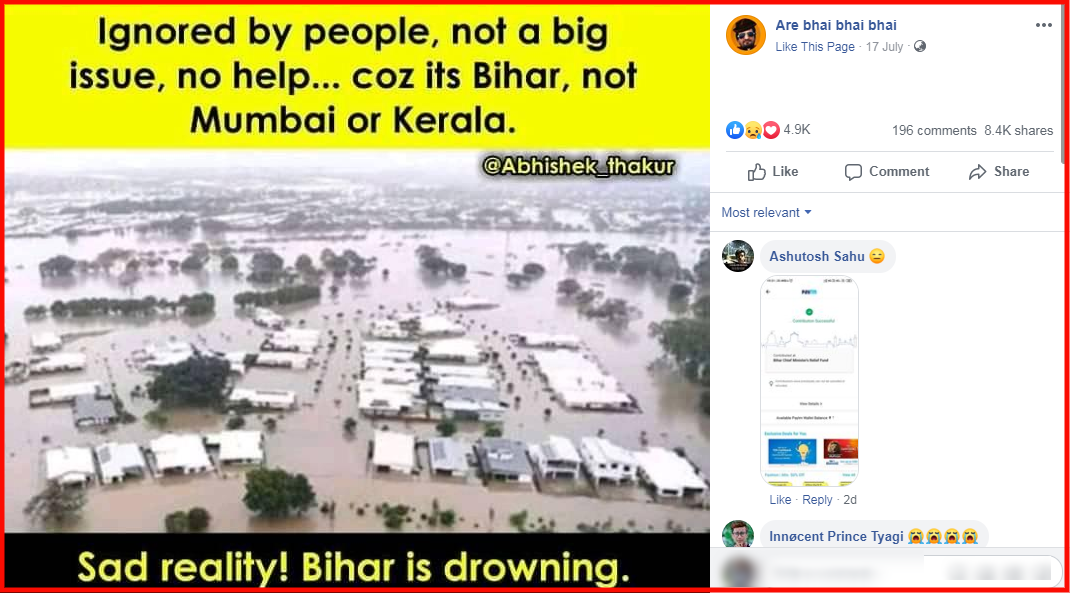 We took a screenshot of this picture and conducted Google reverse search. The search results revealed that this image was from the devastating floods that took place in northeastern Australia in February 2019. This image is used by several news websites reporting the Australia floods.
According to the news published by CNN on 4th February 2019, about 20000 homes in Australia were affected due to this devastating flood. Many crocodiles, snakes and other poisonous animals had entered into the residential areas because of the floods. CNN has issued a video of this tragedy which shows the destruction  in Australia due to flooding. In this video, we can see the viral pictures that were shared on social media portraying them as pictures from the Bihar floods.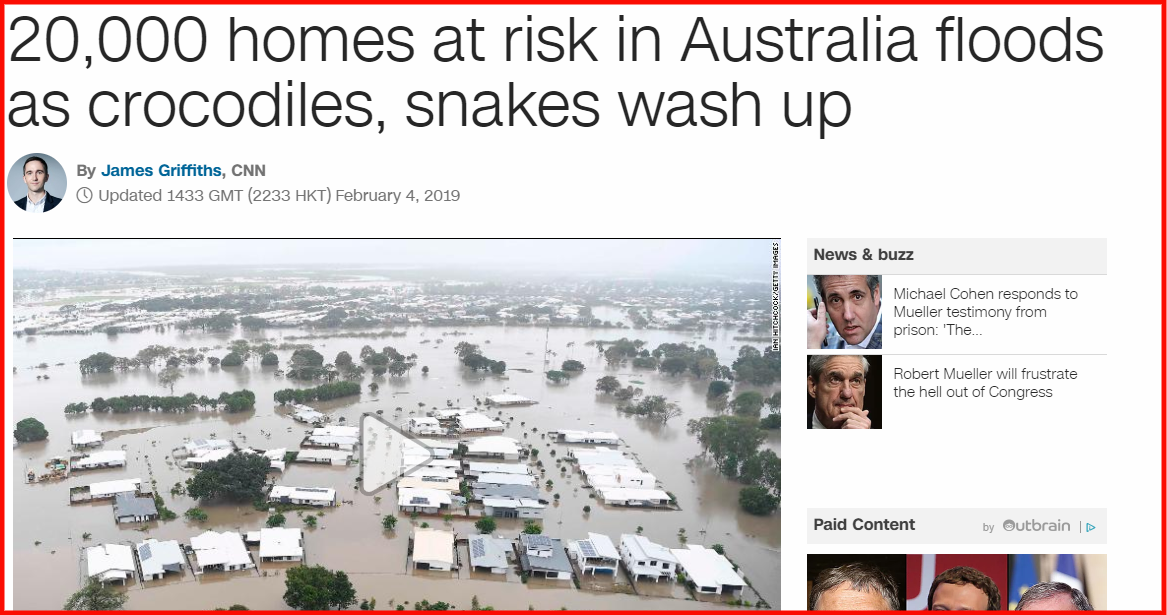 After carefully inspecting the picture of the floods in Australia uploaded by CNN, we noticed that the photographer's name was mentioned on the right side topmost corner "Ian Hitchcock Getty Images"
Apart from this, we searched for this picture in gettyimages by the photographer's name,the search results revealed the pictures clicked by him which also included pictures of Townsville ,Australia that was heavily affected during the floods. On the picture it was mentioned "a general view of the flooded Townsville suburb of Idalia on February 04, 2019 in Townsville, Australia".
Embed from Getty Images
 A newspaper in Australia dogruhaber published this picture in their 6th February 2019 edition and mentioned that  due to heavy rains in Australia which lasted for about a week, hundreds of houses in Queensland have been flooded.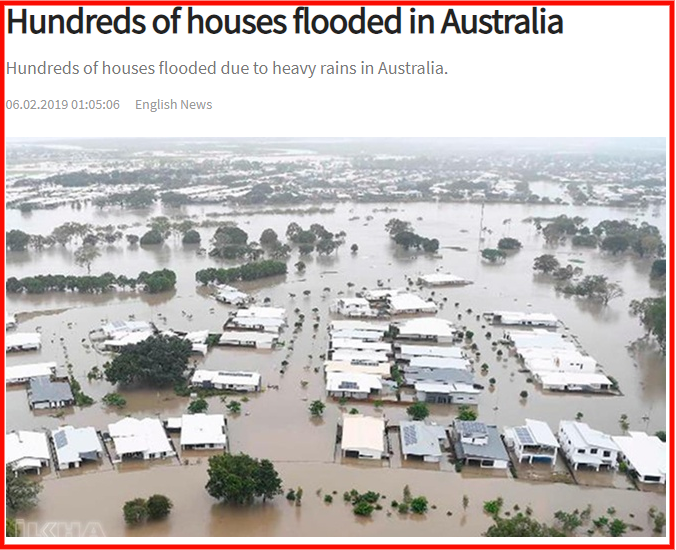 In the beninning of this year, due to heavy rains in northeast Australia, Townsville a city in Queensland was flooded, which forced thousands of people to evacuate their homes. You can read about flood here.
Conclusion : After examining the facts, we found the above post incorrect. These pictures were taken 5 months ago and  are of Townsville, Australia, and they are now being circulated as taken during the floods in Bihar

Title:The old pictures of the floods in Australia were being shared as if they are from current floods in Bihar.
Fact Check By: Ruchika M
Result: False