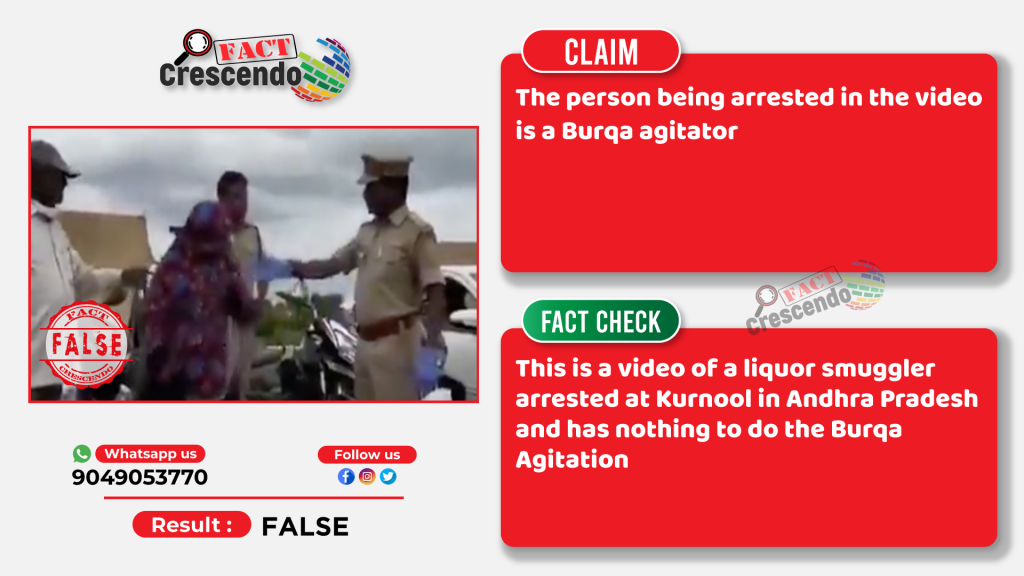 Social Media continues to reel under misleading and false content related to the ongoing Hijab Controversy. Another such post going viral consists of a video in which a policeman asks a burqa clad person to show their face and the person follows the orders. Three other people are also seen. The person then takes off the burqa to reveal that he is a man who was smuggling liquor.
The claims state that the person being arrested in the video is a participant in the Burqa agitation. Thus, the video is being shared in the context of recent controversy surrounding Hijab to promote sentiments against those supporting Hijab. Here are some such posts: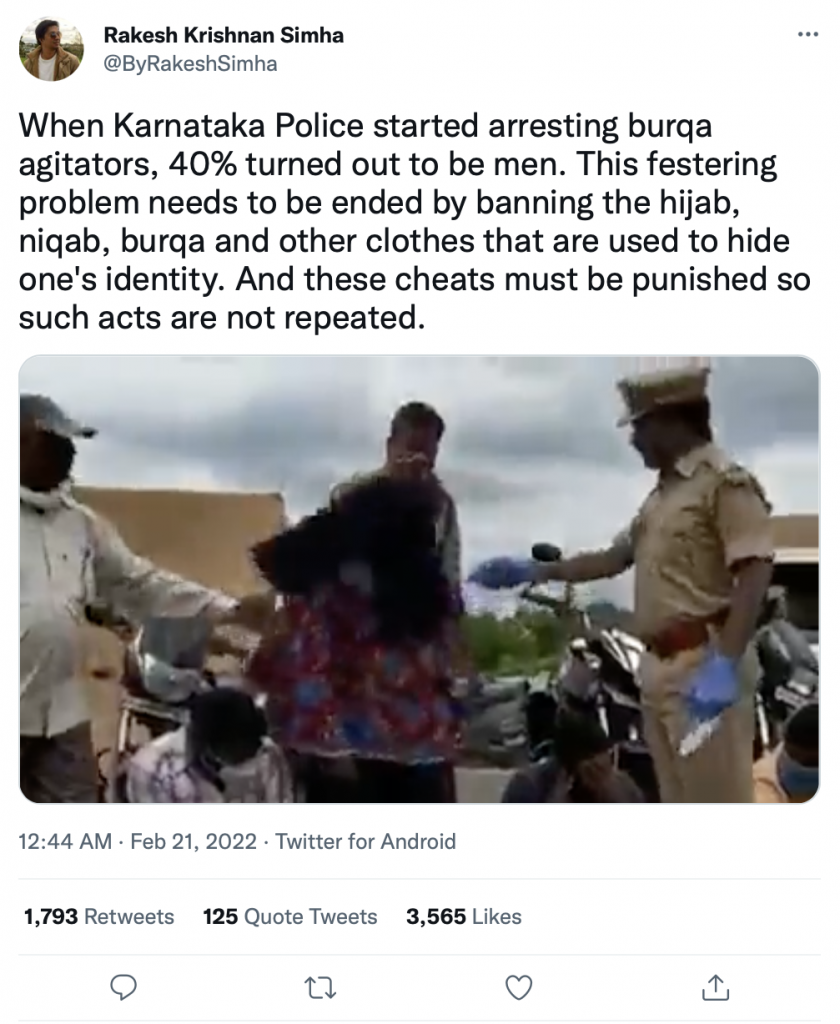 The video is being shared across various social platforms with this claim. Archived Link
However, we found out that the claim is False. Here's how…
FACT CHECK METHODOLOGY
First of all, we checked the authenticity of the viral claim with this video by doing a relevant keyword search. We found many news articles online in which information related to this video has been given. Through news articles, we came to know that this incident is from Kurnool city of Andhra Pradesh. Times of India Link | Archived Link
Following that, we contacted the SP of Kurnool City, Fakkirappa Kaginelli regarding this video. He told us that "The people you see in the video are liquor smugglers. We caught two people at the Andhra Pradesh-Telangana border from whom 72 bottles of non-excise liquor were recovered. One of them told the police that he was wearing a burqa, as you can see in the video, to escape notice."
SP Fakkirappa Kaginelli has also given an explanation of this video on his Twitter handle.
We then found a recent Twitter Post by the Karnataka DGP Praveen Sood on the same incident:
Thereafter, we contacted Lakshmi Durgei, Chief Inspector of Excise Department of Kurnool city. He clarified that "The two arrested persons were riding a two wheeler. They were coming from Telangana to Andhra Pradesh. He had 78 bottles of liquor. We had arrested 7 or 8 people."
We also came across a news report on the incident on the YouTube channel of ETV Andhra Pradesh.
The same video had gone viral in the month of August, 2020 with the claim that it shows the video of a burqa-clad man arrested for hoisting the Pakistan Flag. Fact Crescendo Hindi had done a fact check on the same: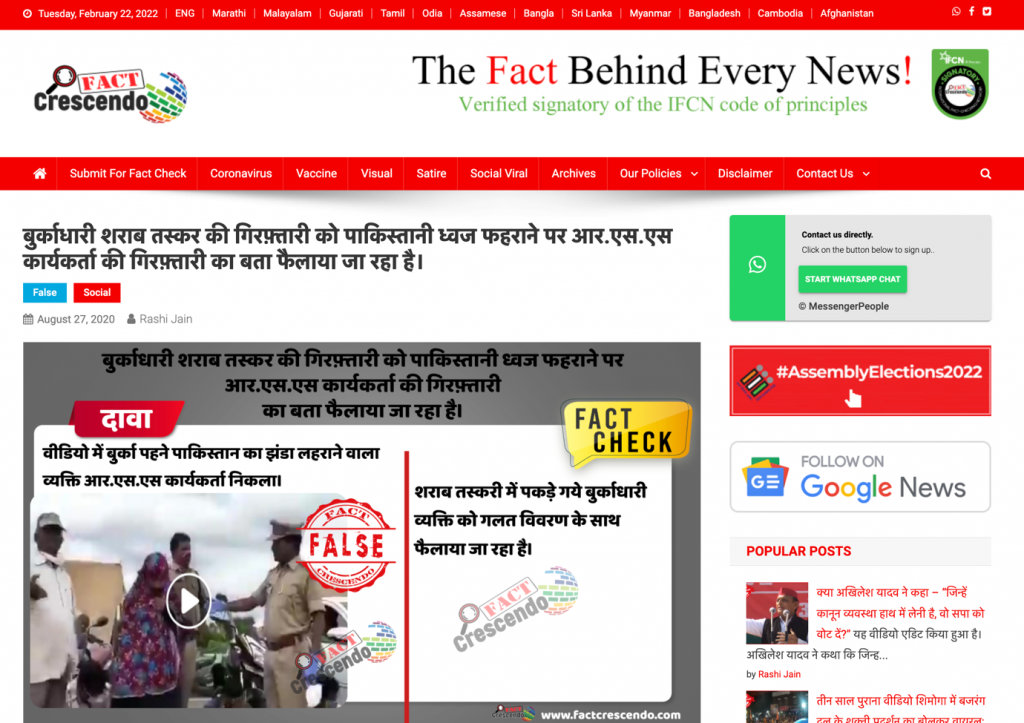 Conclusion
After checking the facts, we have found the above claim to be false . The video going viral has nothing to do with the pro-Hijab agitators. The man wearing a burqa was caught smuggling liquor in Andhra Pradesh in 2020. The video has no relation with the current controversy around Hijab.

Title:Video of the arrest of a Burqa-Clad liquor smuggler shared as recent arrest of a Pro-Burqa Agitator
Fact Check By: Manjori Borkotoky
Result: False