Eastern University from Sri Lanka confirmed to Fact Crescendo that this video is of a college prank that took place in their campus in 2019.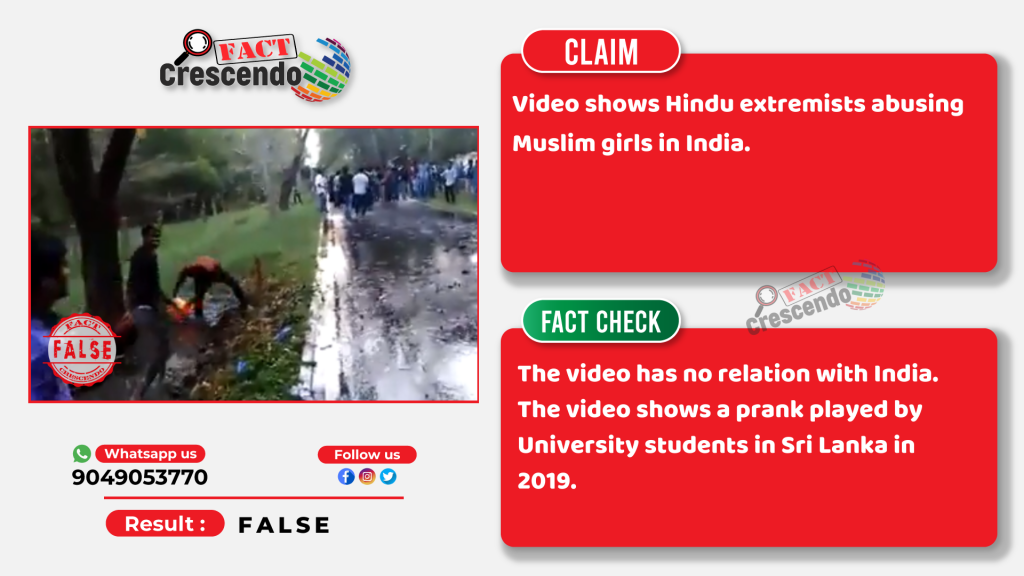 Amid the ongoing protests across the country as the Karnataka hijab row intensifies, a video is being widely circulated on social media that shows a group of boys throwing buckets of water at a burqa-clad woman. Social media users sharing the video claim that the video is from India. Some users have also claimed that the video is from Karnataka where Hindu boys can be seen torturing a Muslim woman. This video is being shared as an example of Muslim women harassment in India.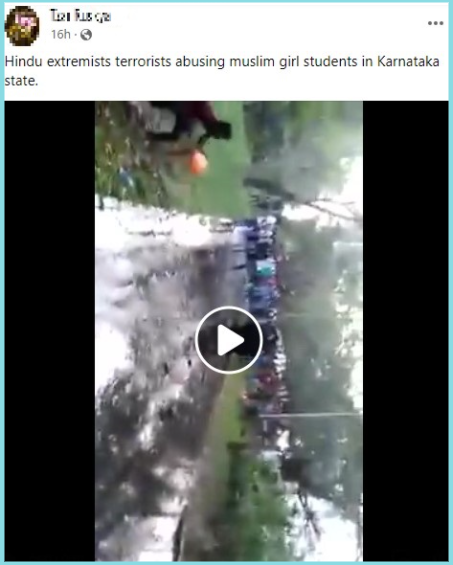 Fact Check–
We started our investigation by fragmenting the video into various key frames using the InVid We Verify tool and running a Google reverse image search on it. The results led us to a YouTube channel that posted the same video on 24 February 2019. The headline of the video stated, "Parody at Eastern University – Vulnerability of Female Students". According to an article published by Puthithu in 2019, they stated that the video shows a ragging incident in Eastern University in Sri Lanka.
We found two Sri Lankan university names on the internet that is South Eastern University and Eastern University. Fact Crescendo contacted the registrar of both the universities.
South Eastern University, after seeing this video told us that the incident is not from their campus.
However, the Registrar of Eastern University, after watching this video, said that, "It's a customary practice called as 'bucketing' that involves senior students throwing water at juniors. The incident happened around Feb / March in 2019 and the incident is not of communal hatred. The water is taken from the nearby pond and it's a common thing, which happens each year and it's not exactly ragging."
Conclusion-
Fact Crescendo found the viral image on social media to be False. The video in circulation shows a prank played by students on their juniors at a Sri Lankan University and is not an act of communal atrocity against Muslim women as claimed on social media. This video has no relation with India or the recent Hijab controversy.
(If you also have any suspicious messages, posts, photos, videos or news, send them to our WhatsApp Fact line Number (9049053770) for Fact Check. Follow Fact Crescendo on Facebook, Instagram and Twitter to read the latest Fact Check.)

Title:Video from a Sri Lankan university in 2019 shared as Muslim women harassed in India.
Fact Check By: Aavya Ray
Result: False