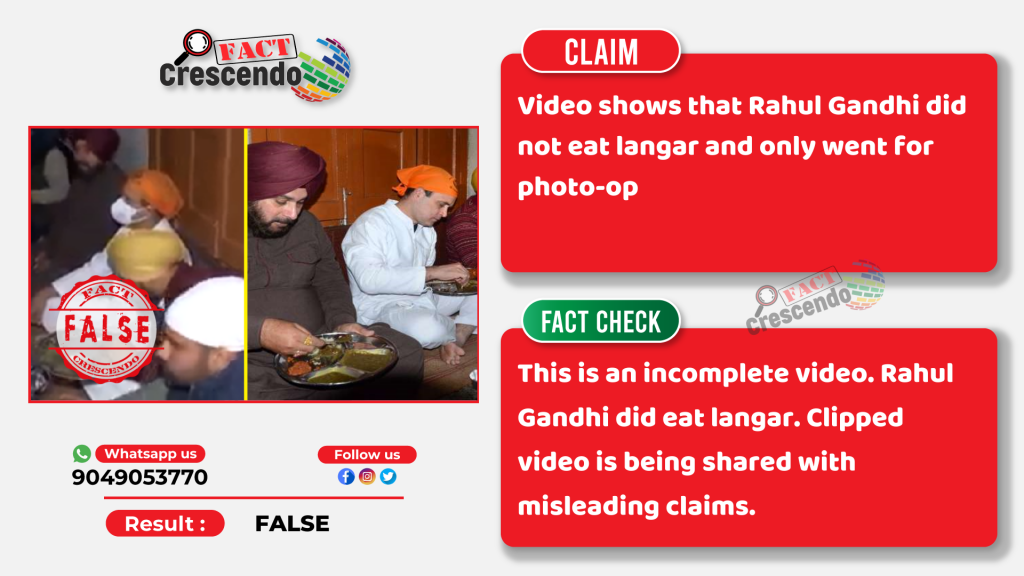 Congress leader Rahul Gandhi was on the Punjab tour last week for campaigning in the upcoming assembly polls. During which he had also partaken langar at Golden Temple in Amritsar.
Video of him attending the langar with keeping the mask on is going viral on social media. Users have been sharing this video with a claim that Rahul Gandhi did not eat the langar and was there only for a photo-op.
Readers of Fact Crescendo forwarded this video to our WhatsApp FactLine (9049053770) and requested to do a fact-check on it.
We found that the viral video is incomplete.
WHAT'S IN THE VIDEO?
In the viral clip, Rahul Gandhi is at langar flanked by Punjab CM Charanjit Singh Channi and Navjot Singh Sidhu. Rahul Gandhi keeps his mask on while the people are serving him the food.
Users are sharing this video with the caption: Only Rahul Gandhi can eat langar with a Mask. He hasn't eaten anything. Just for photoshoot. Food served in Langer is sacred and God's gift.
The same video is widely shared on Facebook as well.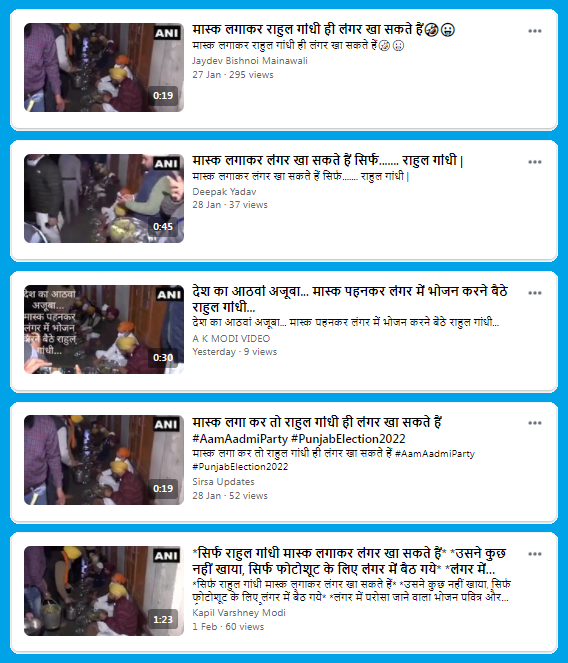 FACT CHECK
Rahul Gandhi had gone on a one-day visit to Punjab on 27 January. He also went to Golden Temple in Amritsar along with Congress candidates for upcoming assembly elections.
NDTV reported that Rahul Gandhi ate langar at Sri Harmandir Sahib with party candidates.
This langar visit was also live broadcasted from Rahul Gandhi's official Twitter. In this video 1.20 minute mark onwards, you can see Rahul Gandhi eating langar.
Congress party's media account has also posted a video of Rahul Gandhi having langar at Sri Harmandir Sahib. You can see he was not wearing a mask.
India TV also published a photo of Rahul Gandhi eating langar.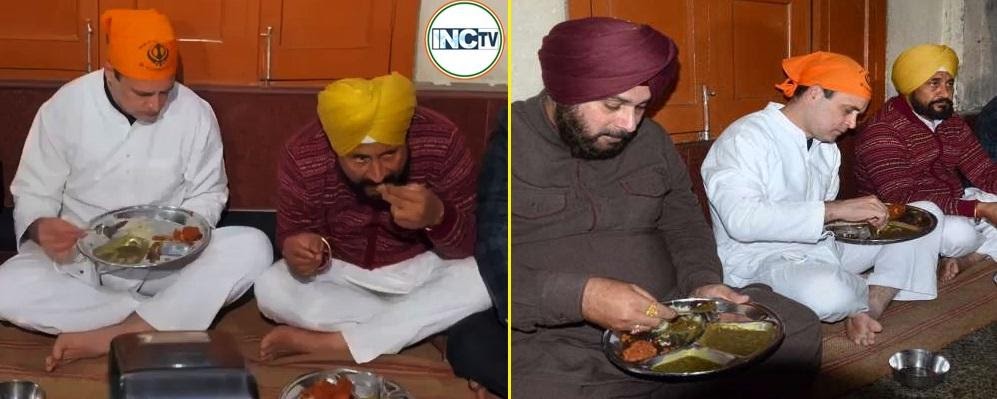 CONCLUSION
Hence, an incomplete video is being used to falsely claim Rahul Gandhi did not eat langar. This clipped video was also used to mock Rahul Gandhi for wearing a mask in the langar.
If you come across any suspicious content on social media, forward it to our WhatsApp FactLine (9049053770) for a fact-check.

Title:Clipped Video Falsely Shared As Rahul Gandhi Not Eating Langar in Punjab
Fact Check By: Mayur Deokar
Result: False