An Indian political cartoonist Amal Medhi created the original cartoon. Ben Garrison has not drawn any cartoon related to the Indian politics.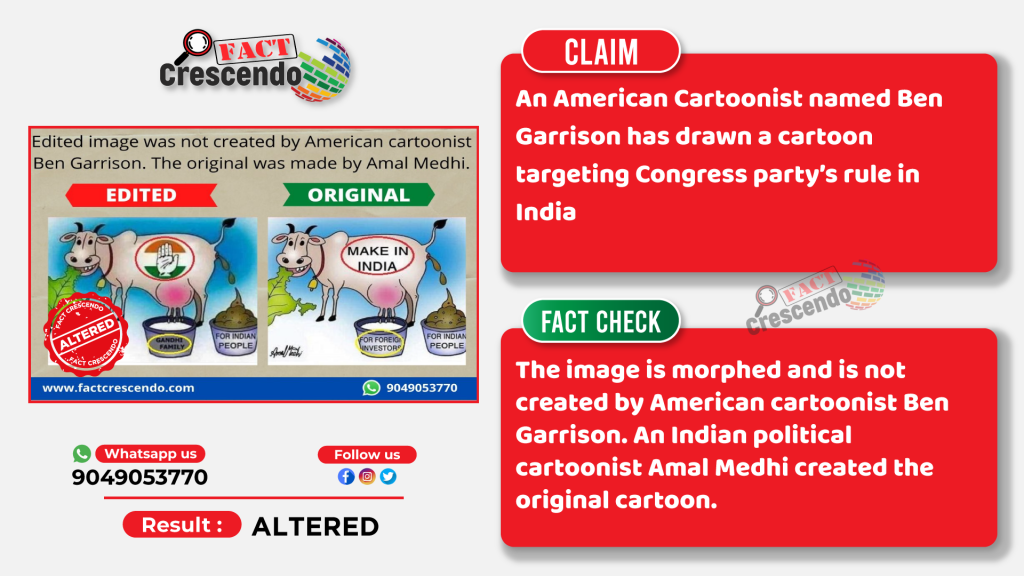 A caricature of a cow depicting Congress party exploiting the country for the Gandhi family is being shared widely on social media. Social media users claim that this image is a cartoon that has been drawn by Ben Garrison who is an American cartoonist. The users claim that the renowned cartoonist has also acknowledged the exploitation of Congress party.
The caption of the image states "American cartoonist Ben Garrison's depiction of the state of India. The best way to show how Congress ruled India."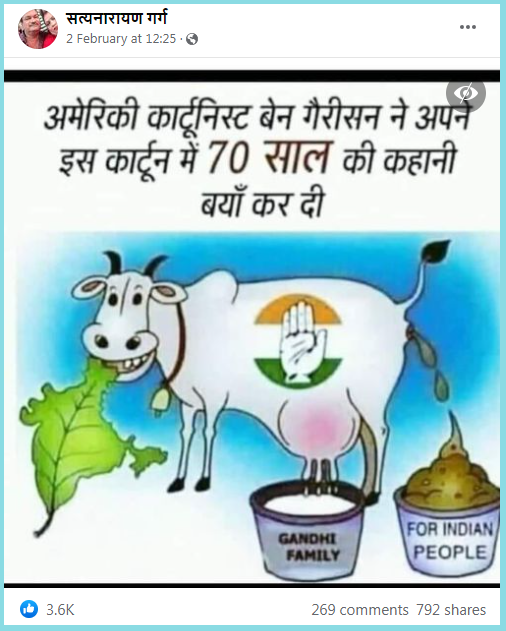 Fact Check-
A simple reverse image search reveals that Ben Garrison has not drawn any cartoon on the state of India during the Congress rule. The viral image is an edited version of the original cartoon by Mr. Garrison.
We found a tweet made cartoonist Ben Garrison who had clarified in 2017 that he has not drawn any cartoons related to the Indian politics and several such cartoons are going viral in his name. This tweet makes it clear that Ben Garrison has not drawn the viral cartoon.

Who made this cartoon?
We traced back this cartoon to the profile of an Indian cartoonist Amal Medhi whose watermark can be seen in the image. We found that this image is very different from the viral image. He depicted the Modi government's flagship program "Make in India" as the cow and showed that the Foreign Investors are benefiting from this initiative, which leaves nothing to the people of India. We found that Amal Medhi is a political cartoonist in India
This cartoon created by Amal Medhi was photoshopped by some people to spread misinformation during the upcoming elections in five states.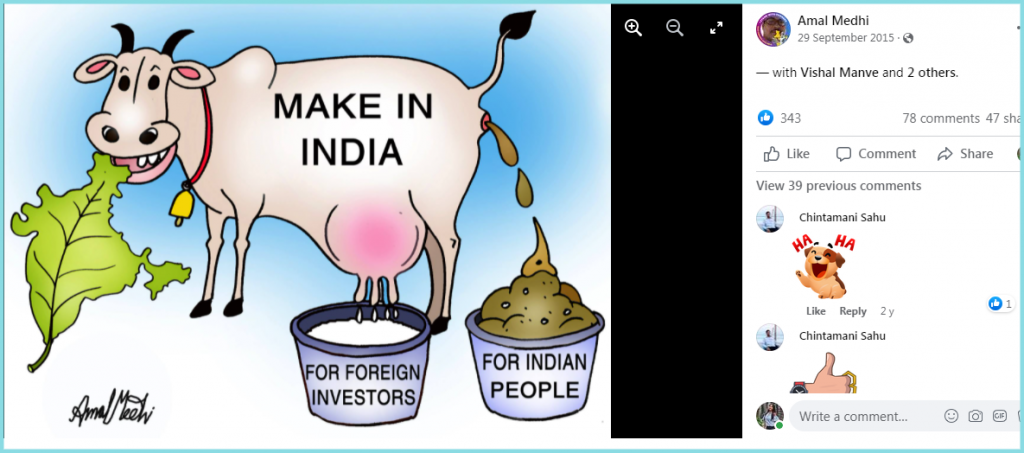 Below you can see the comparison between the viral image that has been edited and the original image.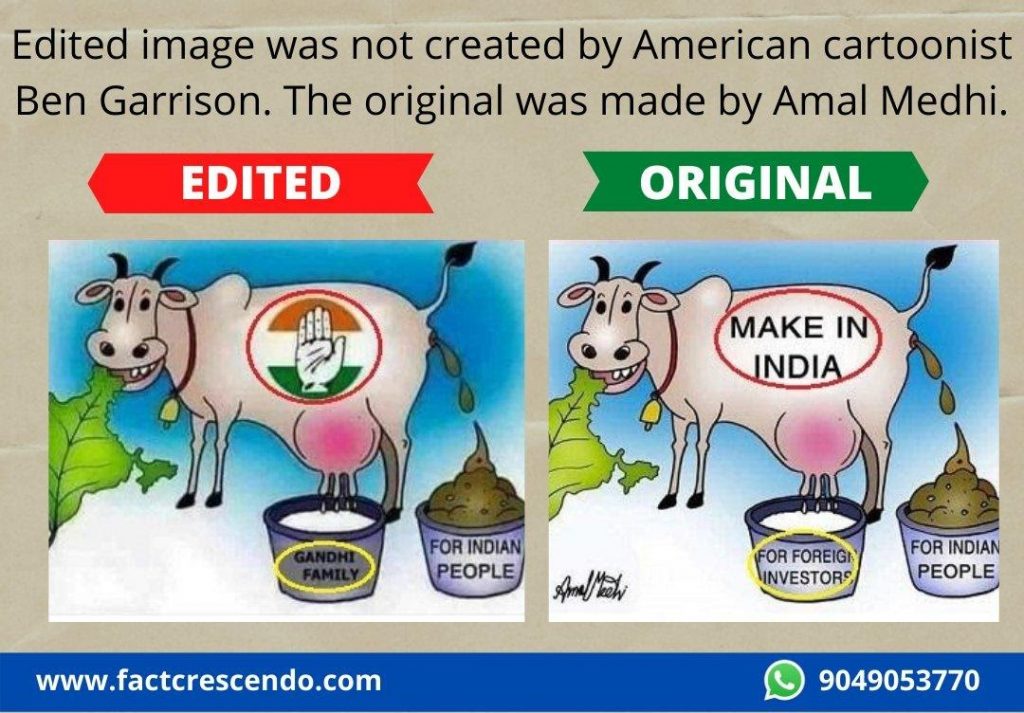 Conclusion-
Fact Crescendo found the viral image on social media to be digitally altered. The viral image is not a cartoon created by American cartoonist Ben Garrison to point out how India suffered during the Congress rule. An Indian political cartoonist Amal Medhi made the original cartoon showing an analogy of cow to criticize the Make in India initiative for benefiting foreign investors instead of Indian public.
(If you also have any suspicious messages, posts, photos, videos or news, send them to our WhatsApp Fact line Number (9049053770) for Fact Check. Follow Fact Crescendo on Facebook, Instagram and Twitter to read the latest Fact Check.)
Title:Cartoonist Ben Garrison has not made this political caricature to target Congress rule in India.
Fact Check By: Aavya Ray
Result: Altered