The image is not of the chopper carrying CDS General Bipin Rawat, his wife and others, which crashed in Tamil Nadu. The image is of an army helicopter that crashed in Colombia in 2020.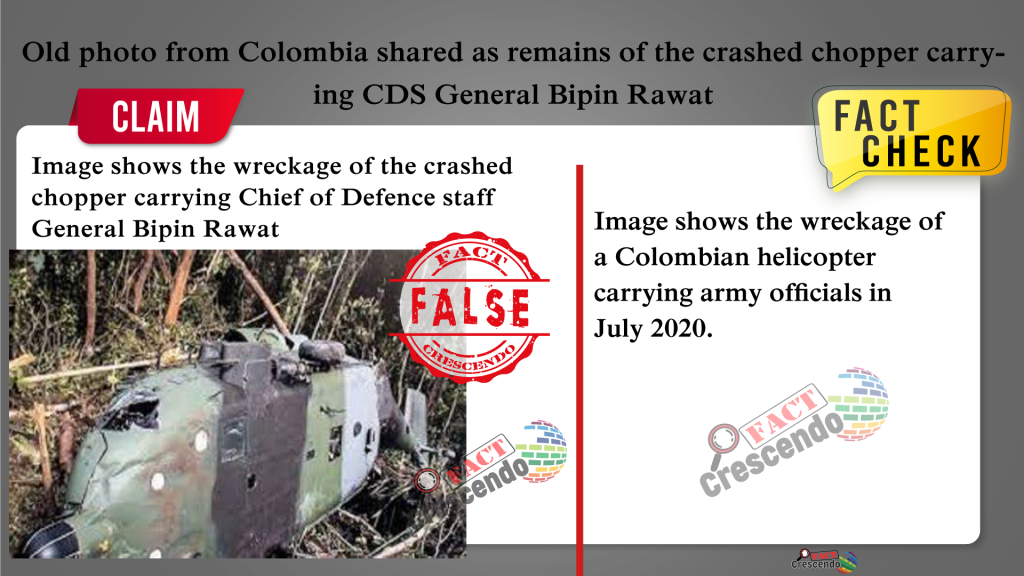 A helicopter carrying India's Chief of Defence staff General Bipin Rawat and other officials crashed near Coonoor in Tamil Nadu on December 8, 2021. According to media reports the chopper took off from the Air Force station in Sulur, Coimbatore and was headed to Wellington Defence Services Staff College, where the CDS was due to deliver a lecture.
Amidst this, an image is circulating on social media claiming to show the wreckage of the chopper that was carrying General Bipin Rawat that crashed at Coonoor, Tamil Nadu.
The caption of the post mentions, "Chief Of Defence Staff (#CdS ) #BipinRawat and other officials were in the chopper when then #IndianArmy chopper crashed. #CDS Rawat's Chopper crashed at coonoor in #TamilNadu @IndiaToday."
The image is widely circulating with the viral claim on Facebook and Twitter.
Facebook Post | Archive Link | Archive Link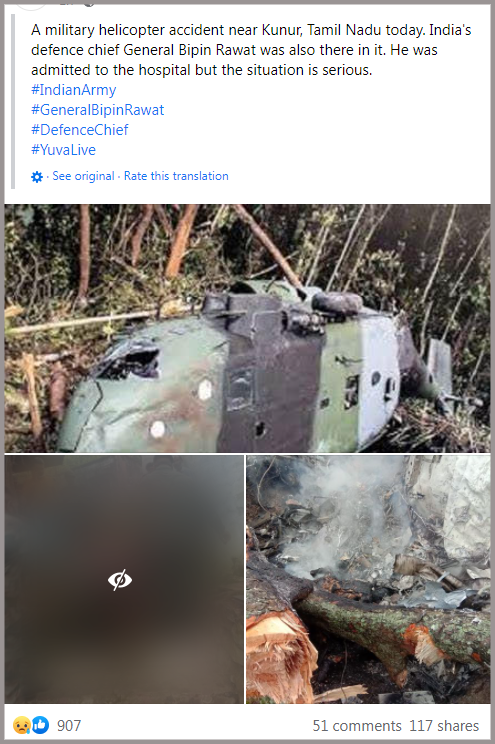 Fact Check-
We started our investigation by running a reverse image search on Google whose results led us to the same image published in July 2020. According to the report published by Sansara Nepal, the image shows the body of a crashed Colombian helicopter in Guaviare Province, Colombia. The report further states that at military officers were travelling to Guaviare to fight against FARC guerrilla dissidents. This crash led to the death of 9 Colombian soldiers.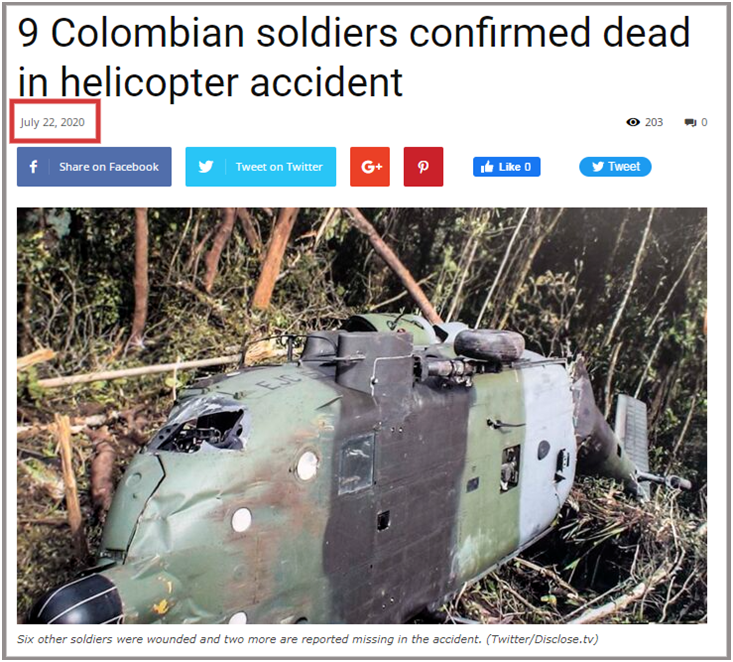 TBS News also published the same image on 22 July 2020 mentioning the crash that took place in Colombia. The report states that the image shows the wreckage of the helicopter UH-60 Black Hawk that was carrying 17 people was found along the Inirida River in southeast Colombia.
According to the General Command of Colombia's Military Forces, the helicopter was involved in a military operation in the department of Guaviare before it crashed.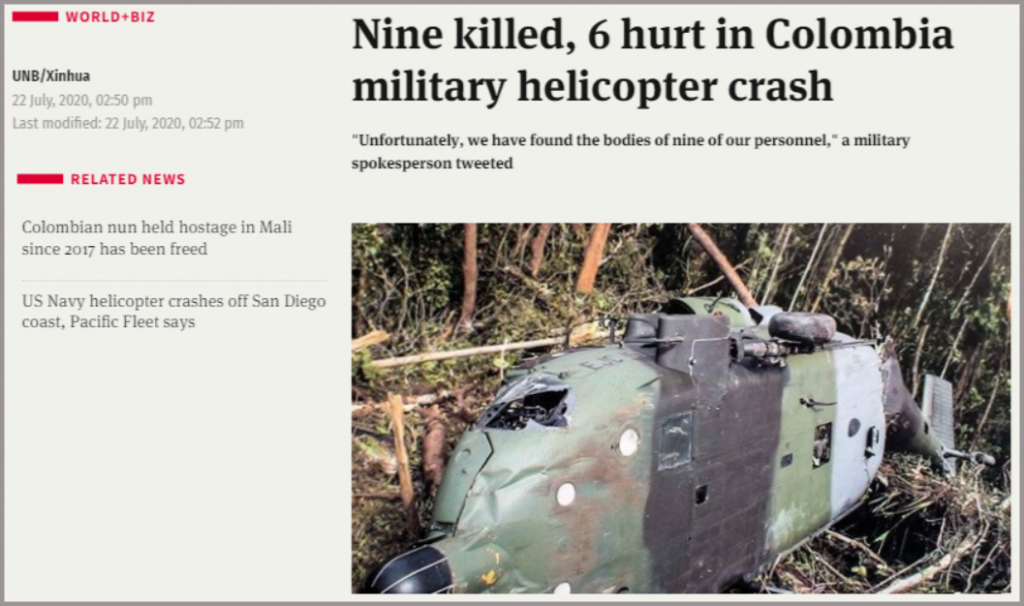 Conclusion-
Fact Crescendo found the viral image on social media to be False. The image does not show the wreckage of the chopper that carried CDS General Bipin Rawat that has recently crashed in Coonoor, Tamil Nadu. The image is old and is of an incident that took place in July 2020 in Colombia.
(If you also have any suspicious messages, posts, photos, videos or news, send them to our WhatsApp Fact line Number (9049053770) for Fact Check. Follow Fact Crescendo on Facebook , Instagram and Twitter to read the latest Fact Check.)
Title:Old photo from Colombia shared as remains of the crashed chopper carrying CDS General Bipin Rawat
Fact Check By: Aavya Ray
Result: False