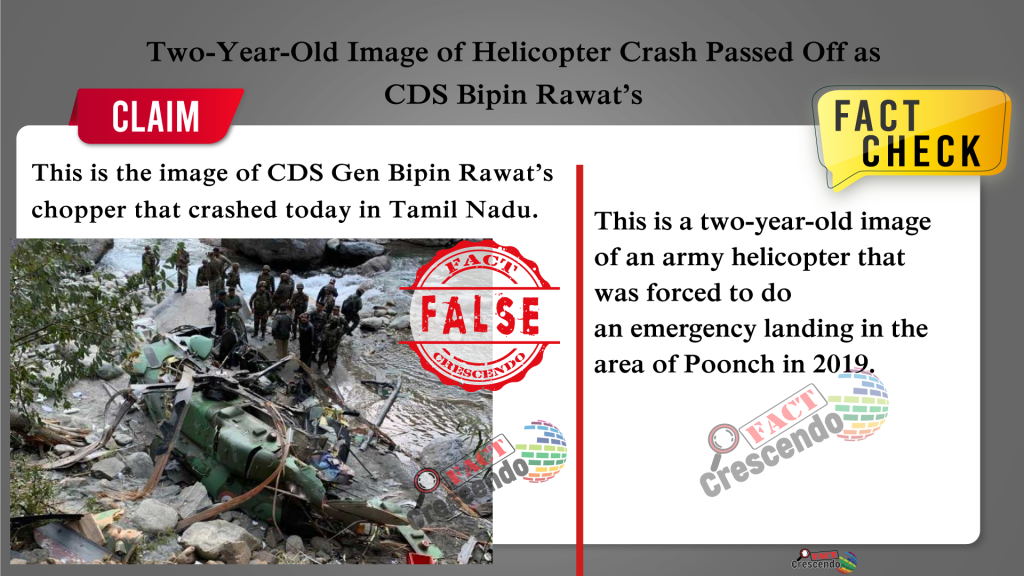 An army chopper carrying Chief of Defence Staff Bipin Rawat crashed today in Tamil Nadu. According to reports, CDS Bipin Rawat, his staff, and some family members were on board the chopper including Defence Assistant, security commandos, and IAF pilots.
On the heels of this news, social media users are sharing an image of a helicopter crash claiming to be of the Bipin Rawat's chopper.
Fact Crescendo found that the image in question is old and does not have any connection to the chopper that crashed today in Coonoor.
WHAT'S THE CLAIM?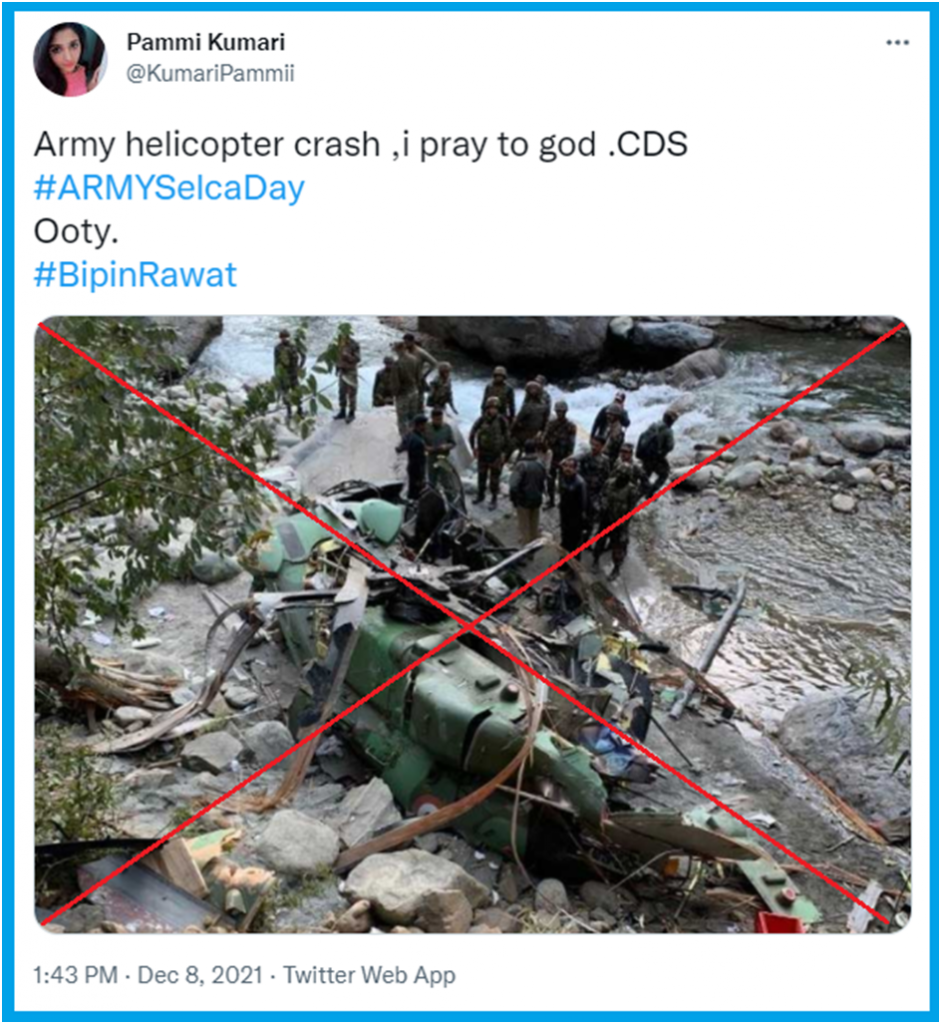 The same image and claim are going viral on Facebook as well.
FACT CHECK
A Google reverse image search led us to a two-year-old ANI tweet. According to which, the image is of an Indian Army's Advanced Light Helicopter (ALH) that had made an emergency landing in Poonch district on 24 October 2019.
All seven passengers on-board, including Northern Army Commander Lt Gen Ranbir Singh, were safe, reported the ANI at the time.
According to Deccan Herald, Northern Army Commander Lt Gen Ranbir Singh and eight other men were traveling crashed at Poonch in Jammu and Kashmir.
"A helicopter with Army Commander, Northern Command on-board, has executed a forced landing on account of technical snag in the general area of Poonch. Crew and passengers are safe," an official from the Northern Command had said.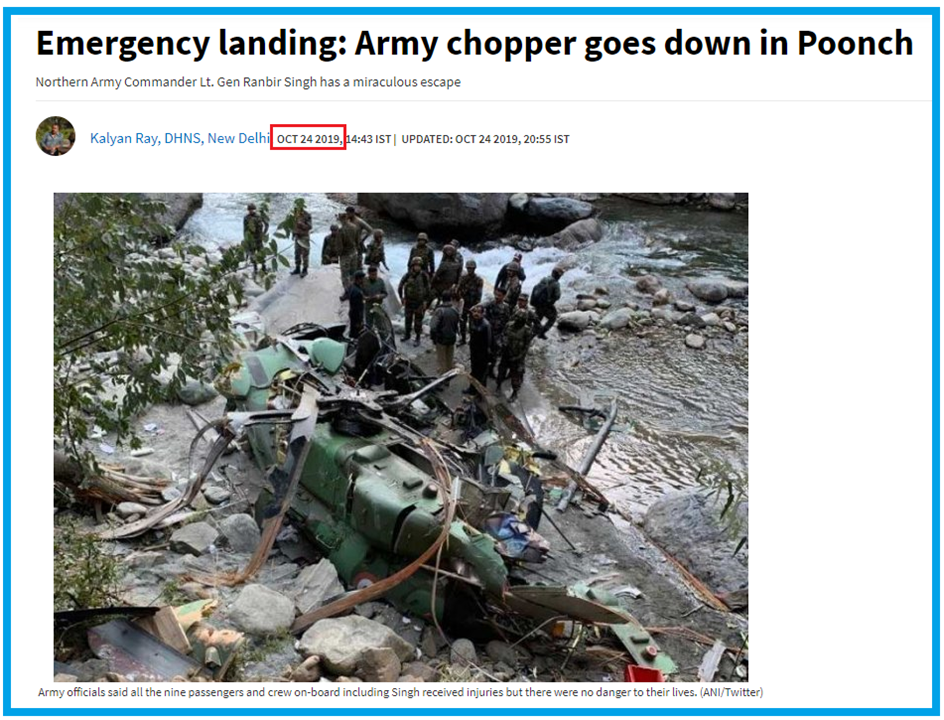 What's the Latest Development?
According to NDTV, five bodies have been found from the crash site and four have been taken to hospital with severe burn injuries. General Rawat had taken a flight from Delhi to Sulur earlier today.
"An Inquiry has been ordered to ascertain the cause of the accident," tweeted the Indian Air Force on 8 December.
Search and rescue operations have been launched from nearby bases. You can watch the video of the crashed chopper below.
CONCLUSION
Two-year-old unrelated image of army helicopter's emergency landing falsely passed off as CDS Bipin Rawat's chopper that crashed today in Tamil Nadu.
We urge our readers to refrain from sharing unverified images or videos of this accident.
Title:Two-Year-Old Image of Helicopter Crash Passed Off as CDS Bipin Rawat's Chopper
Fact Check By: Mayur Deokar
Result: False