Image clicked in Bangladesh being shared on social media as Muslims blocking street for offering Namaz in India.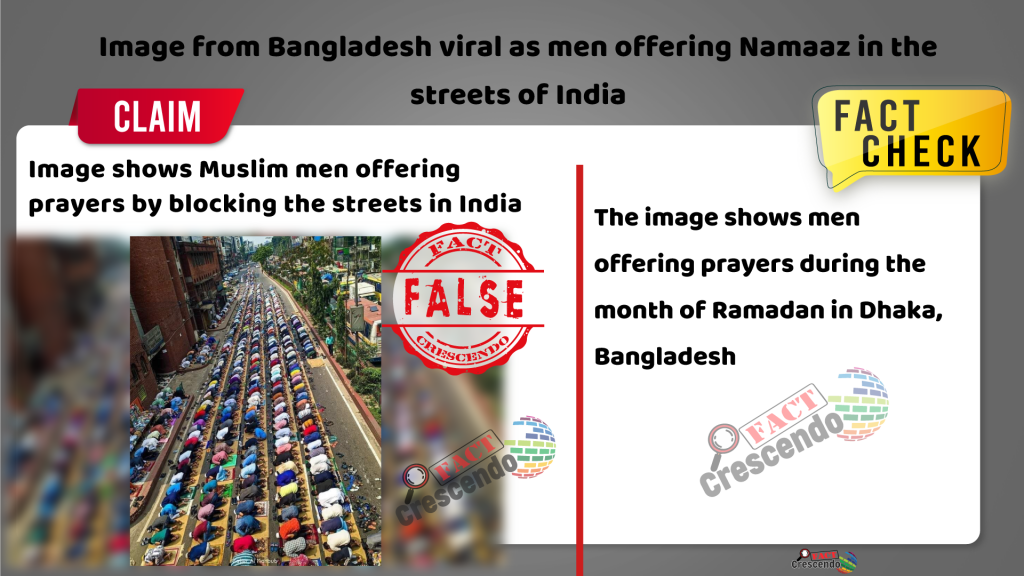 An image showing men offering Namaaz on the street in front of a mosque is circulating on social media. Some of the social media users sharing the image claim that the scene in the viral image is from India insinuating that the community is blocking the traffic and causing inconvenience to the citizens. It also alleges that this 'special treatment' accorded to a 'special community' is due to the inherently secular values practised in India.
The caption of the post mentions, "This sweet secular scene can only be seen in India. If you do this in other 56 Muslim countries, you will be jailed. This is only testing of the patience to occupy so that how much can be suppressed."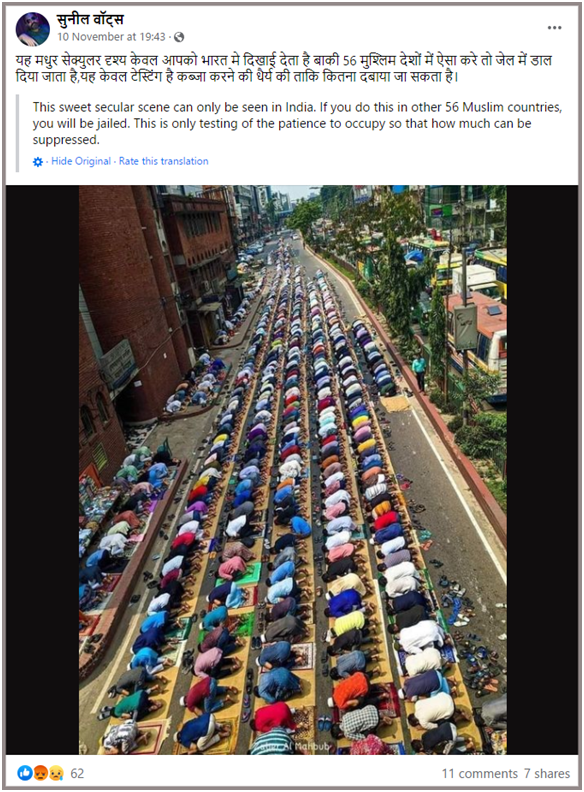 Fact Check
We started our investigation by running a reverse image search on Yandex, which led us to the image published by a Bangladeshi news website named Barta 24. According to the title of the article, the image was captured in front of the Sobhanbag mosque at Dhaka in Bangladesh.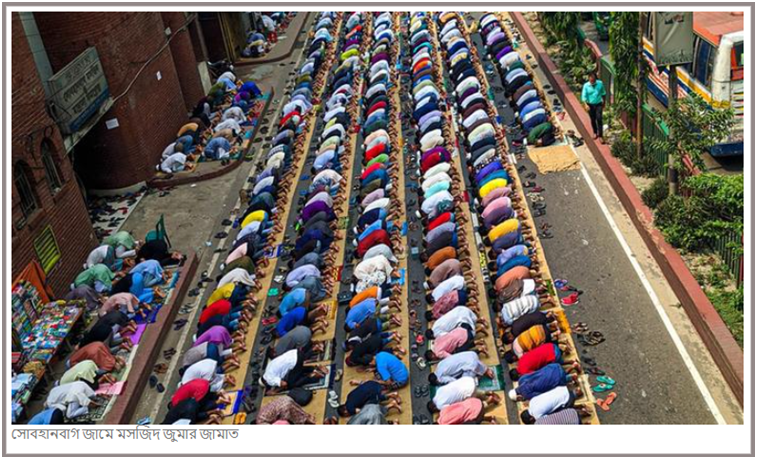 Next, we searched about the Sobhanbag masque situated in Dhaka, Bangladesh. From the results, we found a similar stock image available on Alamy's website. According to the description of the image it shows people offering Eidl al-Fitr prayers outside the Sobhanbag Mosque in Dhaka, Bangladesh. 

We also found the Sobhanbag Mosque on Google Maps situated in Bangladesh. You can watch the street view of this mosque below.
Below you can see a comparison between the viral image on social media and the image of the Sobhanbag Mosque in Dhaka as per the street view available on Google Maps.

We also found the viral image on the European Pressphoto Agency (EPA), which is an international stock image website. According to the website, a photographer named Monirul Alam on 30 April 2021 captured this image. The caption of the image states that, "Muslims attend the Friday prayer during the holy month of Ramadan outside the Sobhanbag Mosque amid lockdown in Dhaka, Bangladesh, 30 April 2021. Bangladeshi authorities extended the nationwide lockdown for one more week amid rising COVID-19 infections." You can see the screenshot of the image posted by EPA below.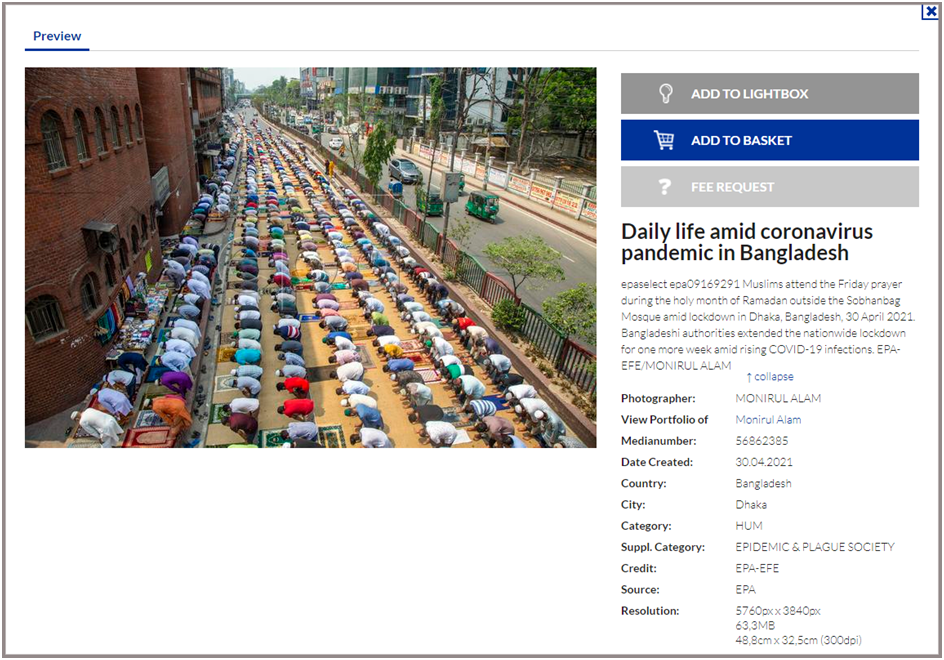 Conclusion-
Fact Crescendo found the claim made along with the viral image is False. The viral images show people offering prayers in front of Sobhanbag Mosque situated at Dhaka in Bangladesh. The image has no relation with India neither was it captured in India.
If you find any such photos/videos forwarded to you on WhatsApp and you are suspicious about it, then forward such content to us on our Fact Line Number +91 9049053770. Our team will verify the content for you and tell you whether it is true or false.
Title:Image from Bangladesh viral as men offering Namaaz in the streets of India
Fact Check By: Aavya Ray
Result: False