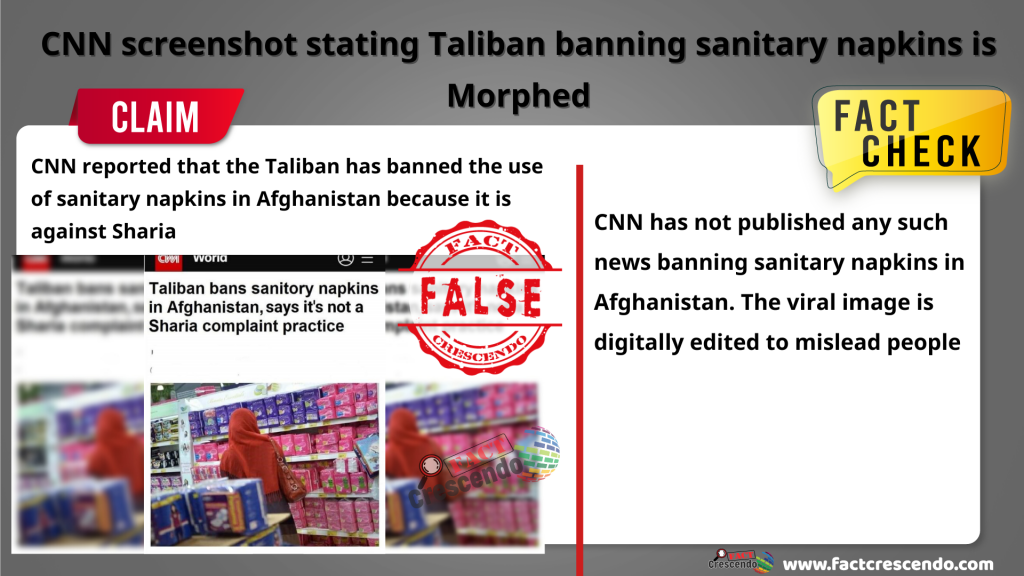 A screenshot of a purported news report published by CNN is circulating on social media, which claims that the Taliban has banned the use of sanitary napkins, as the Sharia law does not allow the usage of sanitary napkins. The headline of the article mentions, "Taliban bans sanitory napkins in Afghanistan, says it's not a Sharia complaint practice."
The caption of the post mentions "But there are people who will still end up calling Taliban eco-friendly and progressive (Sic)"
But there are people who will still end up calling Taliban eco-friendly and progressive… pic.twitter.com/nojRrefNWa

— Devendra Pai (@DevendraPai) September 14, 2021
Social media is flooded with misinformation related to the ongoing unrest in Afghanistan post the Taliban take over. You can read more fact checks related to this incident below-
Fact Check-
We started our investigation by running a reverse image search on Google where we could not find the exact same news report. We ran another keyword search but we could not find any authentic news report on the Taliban putting a ban on sanitary napkins because it is against the Sharia law.
Next, we carefully observed the news report and found several spelling errors such as compliant was spelled as complaint and sanitary was spelled as sanitory. This raises a question on the authenticity of the news report.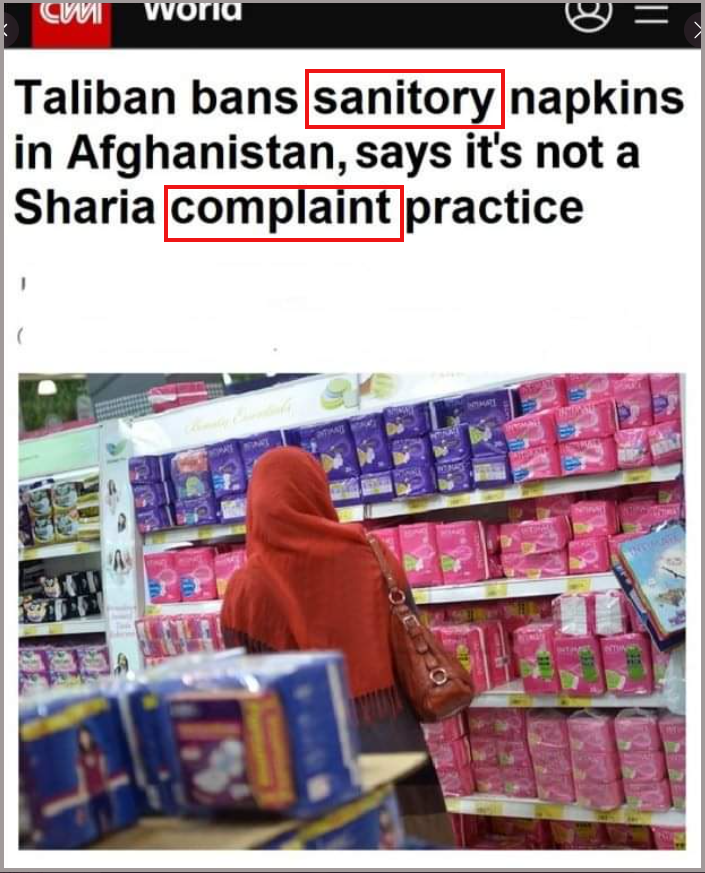 Next, we observed the logo shown on the CNN news report and compared it with an original news published by CNN. Upon comparing both the images, we found that the CNN logo is inverted. The "N" is written in an inverted format. It is important to know that the screenshot has been taken on a mobile phone.
Comparing further we found that the viral image is missing the by-line mentioning the name of the journalist and the publishing date. In the original article, one can see that the CNN logo is in the correct format and the by-line has been mentioned. Thus, it is clear that the viral image on social media is digitally edited to mislead people. The viral screenshot is not a genuine one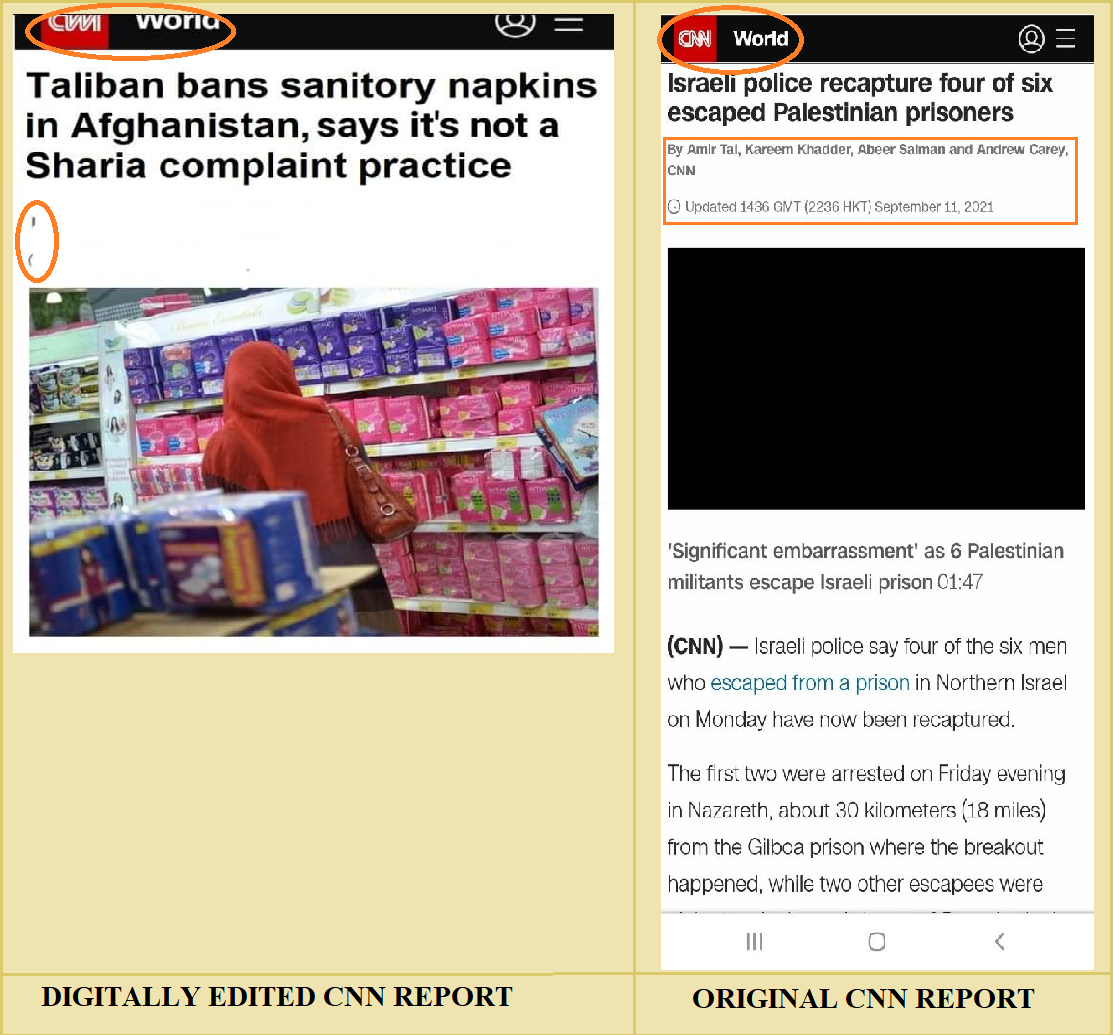 Conclusion-
Fact Crescendo found the claim made along with the image to be digitally edited and False. The viral image on social media is digitally edited and CNN News has reported no such news. There is no credible news report stating that the Taliban has banned the use of sanitary napkins in Afghanistan.
Title:CNN screenshot stating Taliban banning sanitary napkins is Morphed
Fact Check By: Aavya Ray
Result: False