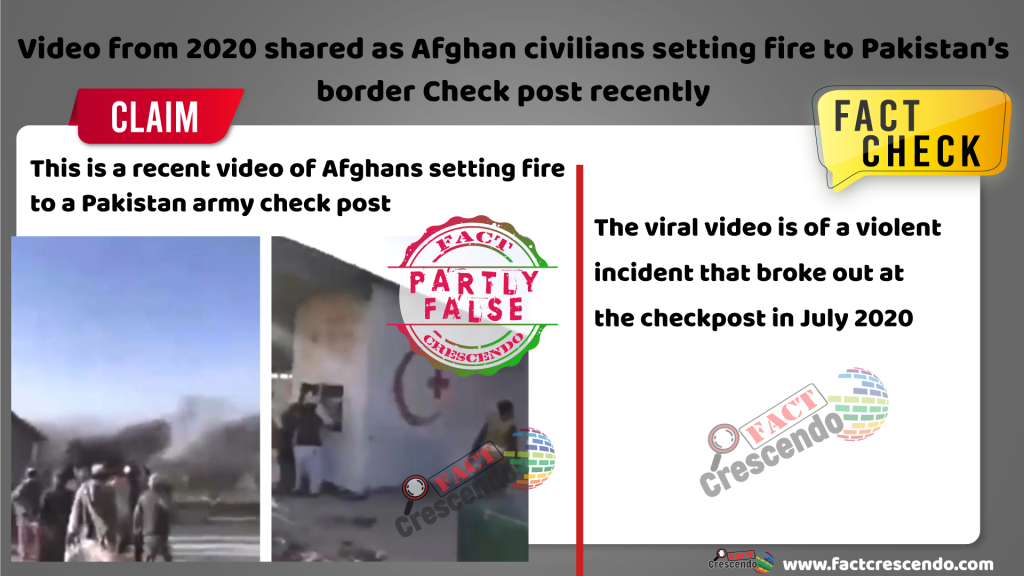 A video of violence and arson by a group of people setting what looks like a security post on fire is going viral on social media as Afghan civilians setting fire to a Pakistan security post recently.
The claims are being made in connection with recent reports of a stampede at the Chaman-Spin Boldak crossing between Pakistan and Afghanistan. Viral posts say that Pakistani soldiers were killed during the violence.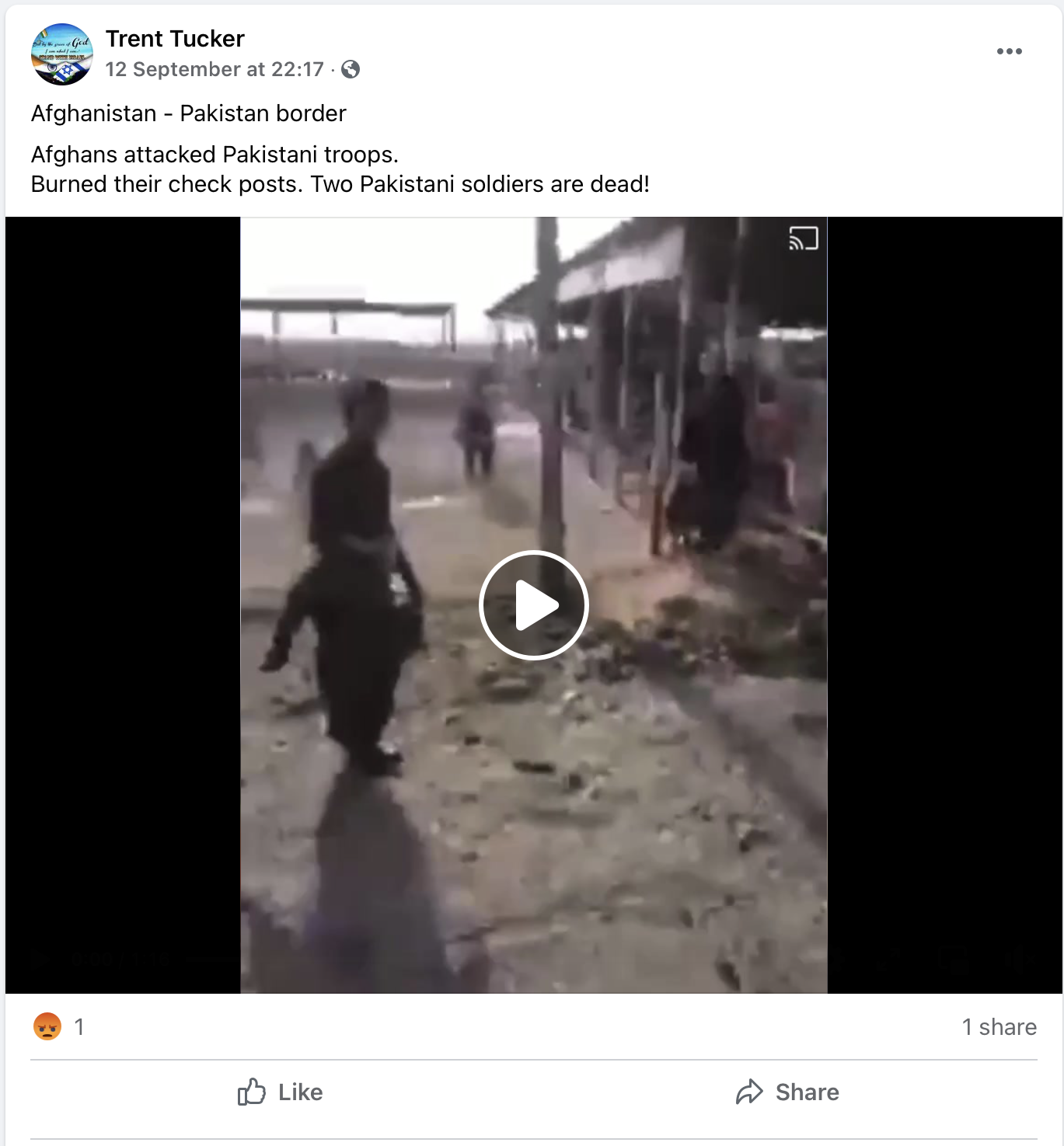 Fact Crescendo found that there are no reports of any checkpost being set on fire recently and the video is not recent.
Fact Check Methodology
At first we ran a relevant keyword search on Google and saw news reports that two Pakistani soldiers were indeed killed at the border last month, but they fell to bullets from across the Afghanistan border.
Following that, we split the video into keyframes with Invid-we verify tool and used relevant keywords also in the search and came across a news report by WION on the incident. The report, published in August 2020 has visuals from the viral video and the caption states that 15 Afghan civilians were killed after border clashes with Pakistan.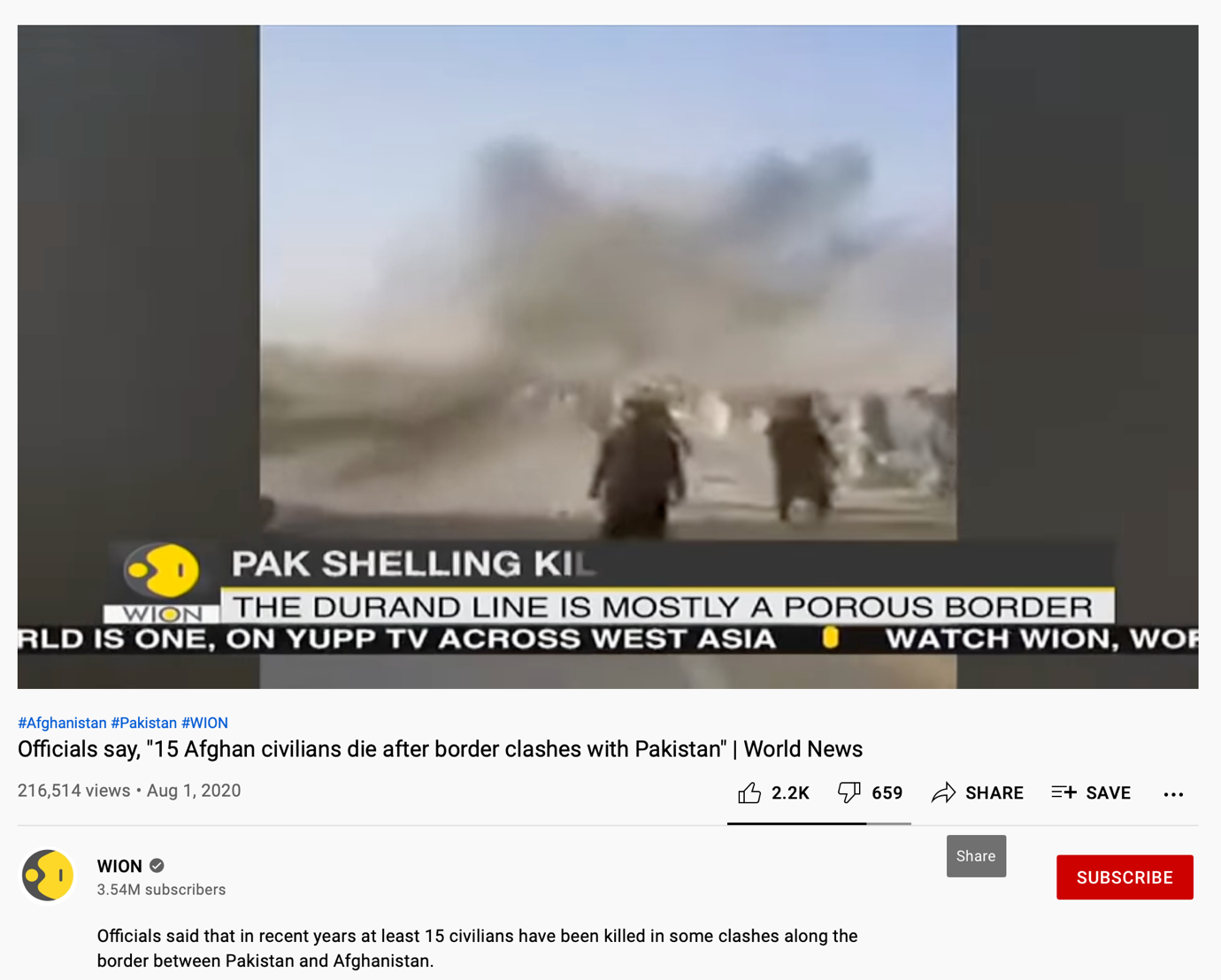 We also found another news report that had details about the incident. Reports say that the crowd turned violent when gates weren't opened and people from both sides were waiting to cross the border to be with their families at Eid-al-Adha after the border had remained closed for many months owing to the pandemic. Reportedly, a quarantine centre and a Pakistan government facility were burnt down by the mob.
Conclusion
The above evidence makes it clear that an old video is being shared as Afghans setting fire to a Pakistani army checkpost recently. The video is from July 2020 and has no connection to the current situation at Afghanistan.
Title:Video from 2020 shared as Afghan civilians setting fire to Pakistan's border Check post recently
Fact Check By: Manjori Borkotoky
Result: Partly False