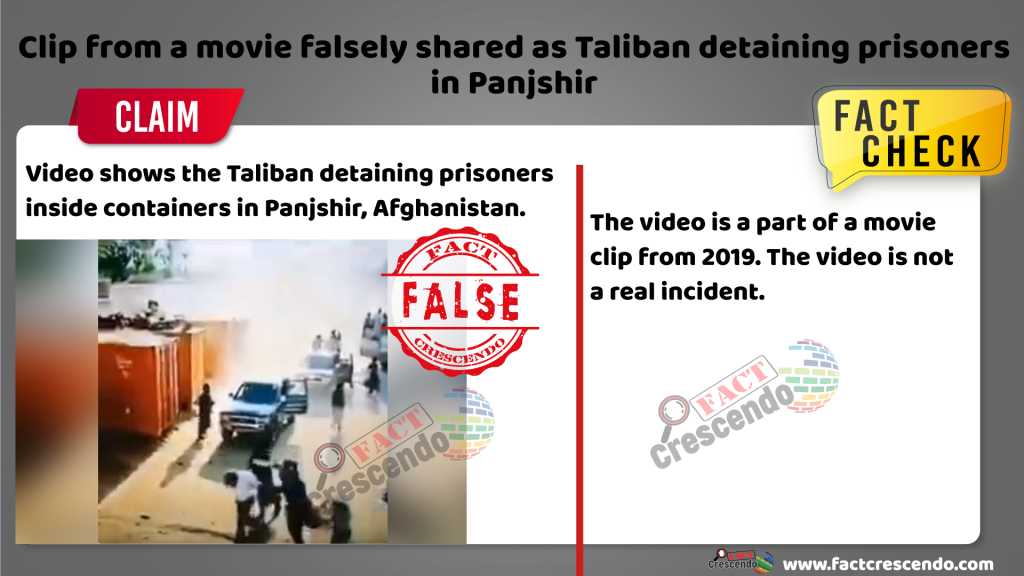 After the fight in Panjshir valley there have been several reports claiming that atrocities were carried out by the Taliban in the province. Amidst this, a video showing men pushing alleged prisoners into shipping containers is going viral on social media claiming to show the atrocities carried out by the Taliban on their prisoners in Panjshir after their victory in the province. The social media posts claim that this video shows the real situation in present day Afghanistan . The post further claims that the prisoners are being starved inside the containers. Some users also claim that the Taliban set fire to the container's where the prisoners were kept.
The caption of the post mentions that "Mass arrests, massacres, humiliation and torture and any kind of crime imagined in the human mind are taking place in #Panjshir Hundreds of people were thrown into containers and shot at. Hundreds are missing. Hundreds of people inside the containers died of starvation @Joe Biden."
Fact Check-
We observed that several users have commented that the video is a part of a movie. Keeping this in mind, we broke the video into small key frames by using the InVid We Verify tool and a reverse image search along with keywords on Google. The results led us to a video published on YouTube on a channel named "Danish Association" on 29 December 2019. The headline of the movie states "The Taliban movie / The Clouds movie Abhara". The feature film "Abhara" is also known as "Taliban" which is directed and scripted by Sediq Abedi.
The description of the video also mentions that the story of the film depicts the crimes of the Taliban from Kabul to the borders of Afghanistan in the Amu Darya.
The video duration is 1 hour 30 minutes where we can see the part in the viral video from 47 minutes 10 seconds.
We searched for Sediq Abedi on Google and found he is an Afghani filmmaker, who made several movies talking about the situation in Afghanistan. The list of his movies includes "Printer", "Homelessness", "Rebellion" and "A Man Dreaming of a Fifth Wife". His movie, 'A Man's Desire for A Fifth Wife' was shown at the International Film Festival of India.
Below one can see the image comparison between the screengrab of the movie and the screengrab of the viral video, which clearly shows that the viral video was picked up from the scenes of the movie published in 2019.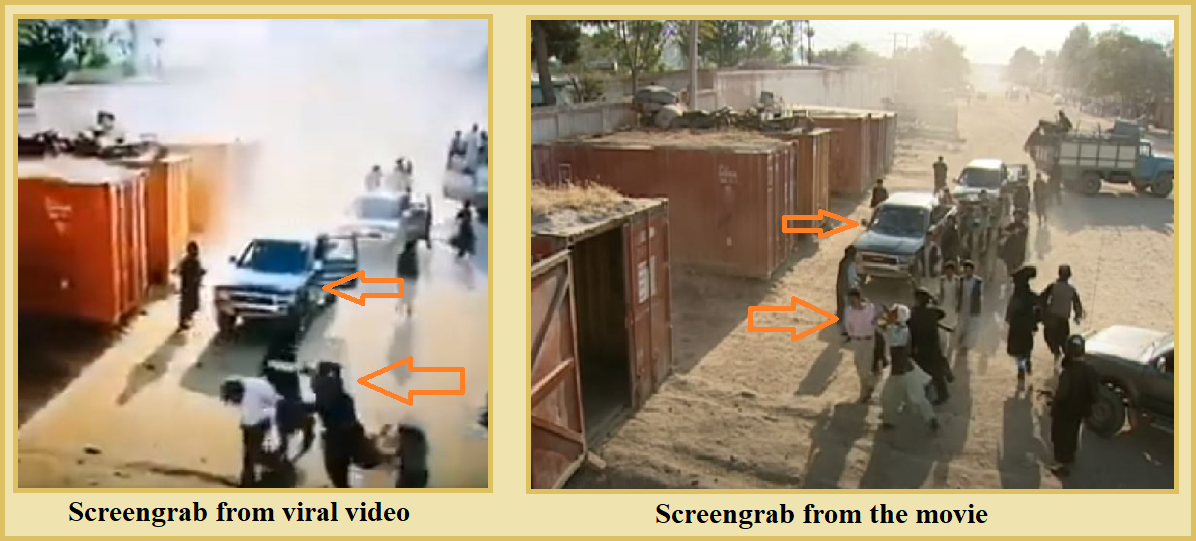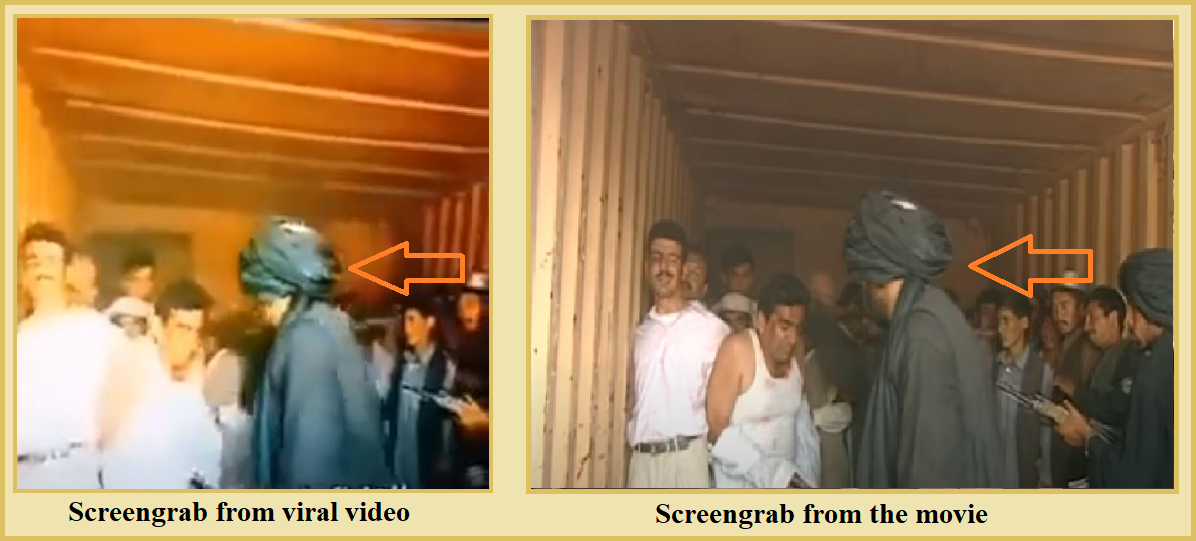 Social media is flooded with misinformation related to the ongoing unrest in Afghanistan post the Taliban take over. You can read more fact checks related to this incident below-
Conclusion-
Fact Crescendo found the claim made along with the video to be False. A part of a movie clip has been falsely shared on social media claiming to show the current situation in Panjshir, Afghanistan where the Taliban can be seen detaining prisoners. The video is not a real incident.
Title:Clip from a movie falsely shared as Taliban detaining prisoners in Panjshir
Fact Check By: Aavya Ray
Result: False