The images date back to 2016 during Akhilesh Yadav's regime in Uttar Pradesh.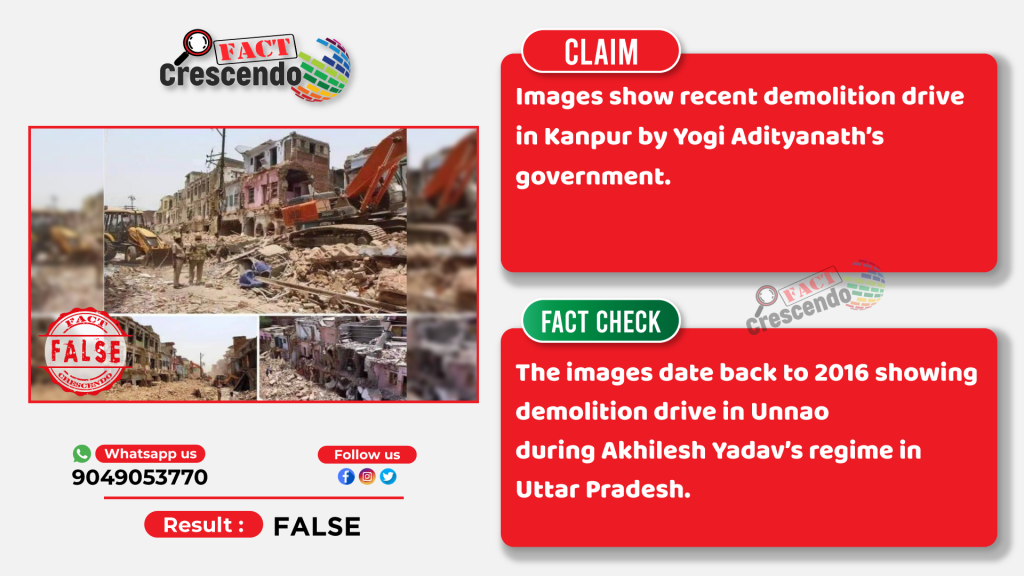 Three images showing debris of buildings is widely circulating on social media. We can see bulldozers and police officers standing near the ravaged buildings. Social media users claim that the image of wrecked buildings is from Unnao and Farrukhabad in Uttar Pradesh. Some users also claim that the images are from the recent clashes in Kanpur, Uttar Pradesh.
The auto-translation of the post caption says, "Once upon a time this was the view of Ukraine Later it was found that Baba has snowfall in Kanpur."
(Hindi: एक बार लगा ये युक्रेन का नजारा है | बाद में पता चला कानपुर में बाबा की बर्फबारी हुई है |)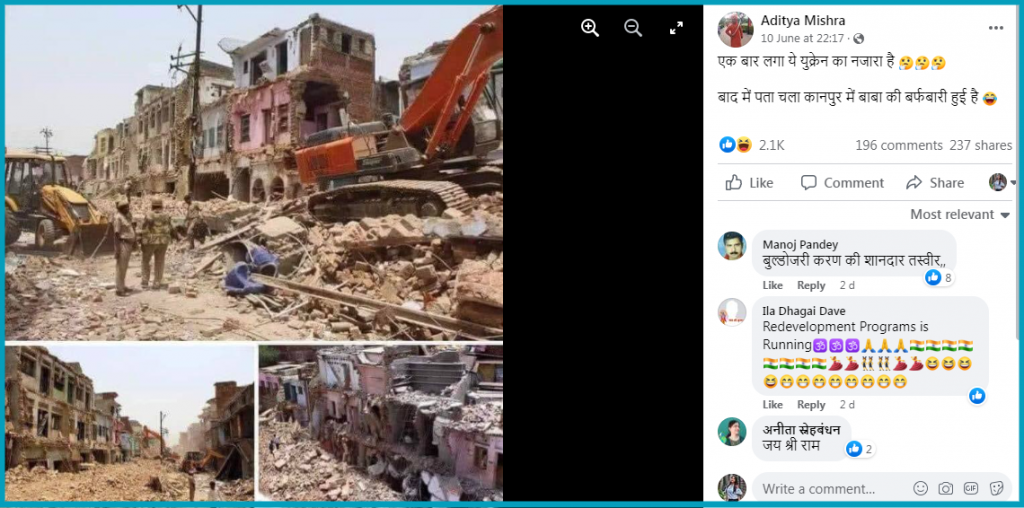 Salman Khurshid who is a Senior Advocate for the Supreme Court of India also shared these images with the caption, "Not Ukraine, these are photos of Unnao and Farrukhabad of Buldozerland."

According to him, the images buildings razed by Uttar Pradesh administration in Unnao. Bulldozer here has been referred to Uttar Pradesh CM Yogi Adityanath.
Fact Check-
We ran a reverse image search on each image and found that all the images are old and unrelated.
Image 1 and 2-
We found Amar Ujala published this image on 27 May 2016 and 28 May 2016. According to the report, the images are from a demolition drive that took place in Unnao. The drive started in Loha Mandi (iron market) and Bartan Bazar (utensils market), located between Ataullah Nala and Chhota Chauraha. The administration demolished 85 illegal buildings in the locality.
During the demolition, officers from the Municipality and Tehsil under the leadership of City Magistrate Shankar Mukherjee and police personnel were present.
It is to be noted that in 2016, it was Samajwadi Party's government under Akhilesh Yadav, was ruling the state. Yogi Adityanath was elected as the Chief Minister of Uttar Pradesh for the first time in 2017.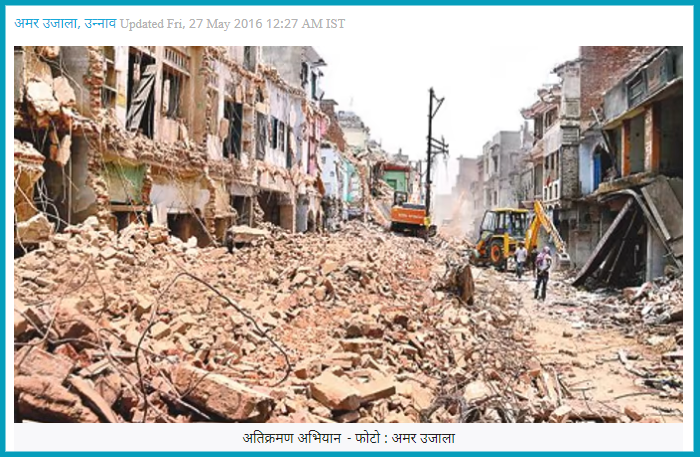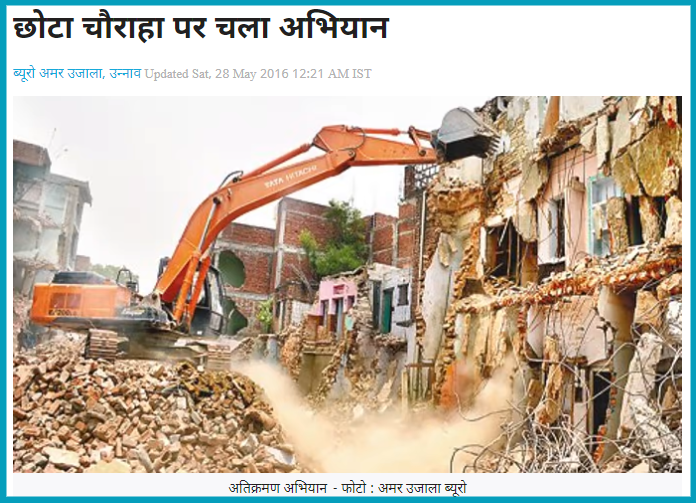 Image 3-
We found that a Facebook user posted this image on 26 May 2016. The caption of the post states, "Scene of devastation Unnao map changed Unnao's small square destroyed (Coverage Shubham Nigam Hindustan Press)"
Below you can see a comparison between the viral images and the original image available on Amar Ujala and Facebook user.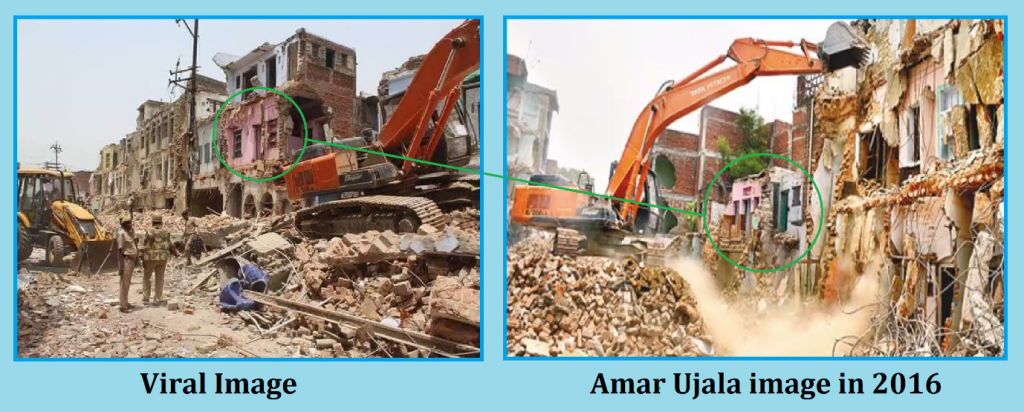 Conclusion-
Fact Crescendo found the claim made along with the images to be False. The viral images are not recent ones showing a demolition drive in Kanpur or Unnao. The images date back to 2016 during Akhilesh Yadav's government in Uttar Pradesh.

Title:Images from 2016 shared as demolition drive in Kanpur under Yogi's regime
Fact Check By: Drabanti Ghosh
Result: False