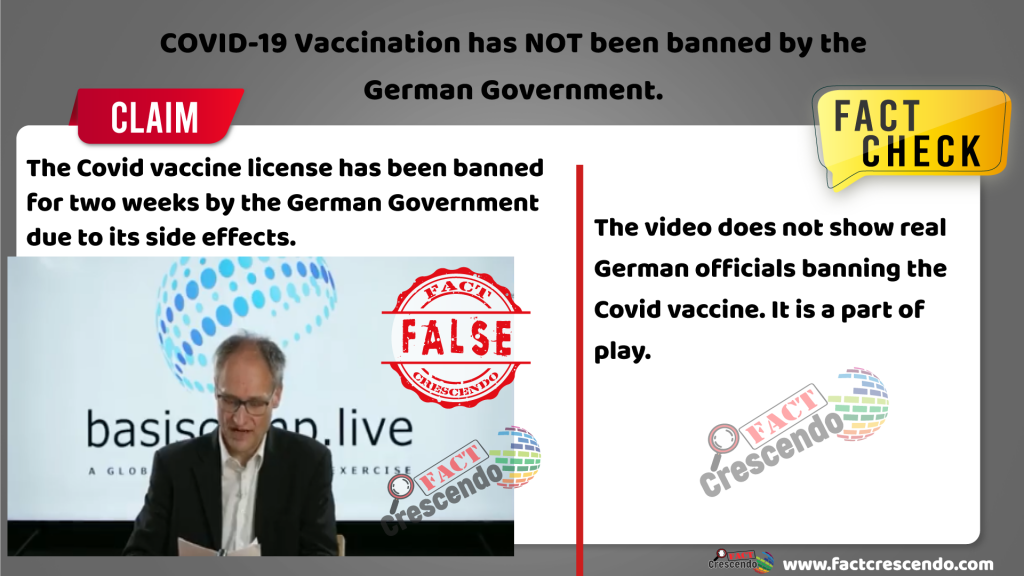 During the ongoing pandemic doctors and health workers are encouraging people to get vaccinated and to stand united against this deadly virus. Amidst this, there is a viral video showing a man saying that the Covid vaccine license has been banned for two weeks by the German Government due to its side effects.
The claim made along with this video is that the Covid vaccine license has been banned in Germany. Further the post claims that the covid-19 vaccine is unsafe for people which is why no one is allowed to get the vaccine. The person seen in the video is speaking in a foreign language, which has a voiceover in English.
The caption of the post mentions, "BREAKING NEWS!! GERMANY HALTS ALL C19 VACCINES, SAYS THEY ARE UNSAFE AND NO LONGER RECOMMENDED!! There has been a 2 week pause so they can reflect on the damages being caused to their people, NO ONE CAN GET IT and the vaxxine license has been put on pause!! GO GERMANY!!"
Fact Check-
We started our investigation by carefully observing the video, we found the logo of "basiscamp.live" on the top right corner of the video as well as behind the speaker. We also spotted "a global pandemic exit exercise" written on the lower right corner. These logos and taglines do not seem to be the official logos of the German government.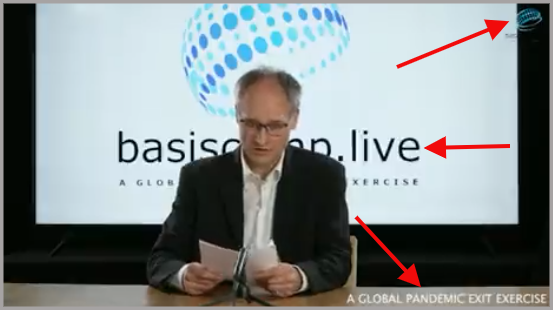 Next, we ran a keyword search on the same and found the basiscamp.live website. According to their website basis camp was a 20-hour pandemic exit exercise that took place and was streamed live in Berlin during August 20-24, 2021. They mention that their team consisted of fictitious men who dressed up as German government employees with the goal to analyse the real risk situation of Germany in August 2021 and to work out measures to avert the danger. We found that the list of the panellists who took part in this play where we found the speaker seen in the video. His name is Stephan Kohn, who is a political scientist and the Director of the Robert Koch Institute. They mentioned that a team of 15 lawyers, scientists and politicians who formed a show cabinet crisis team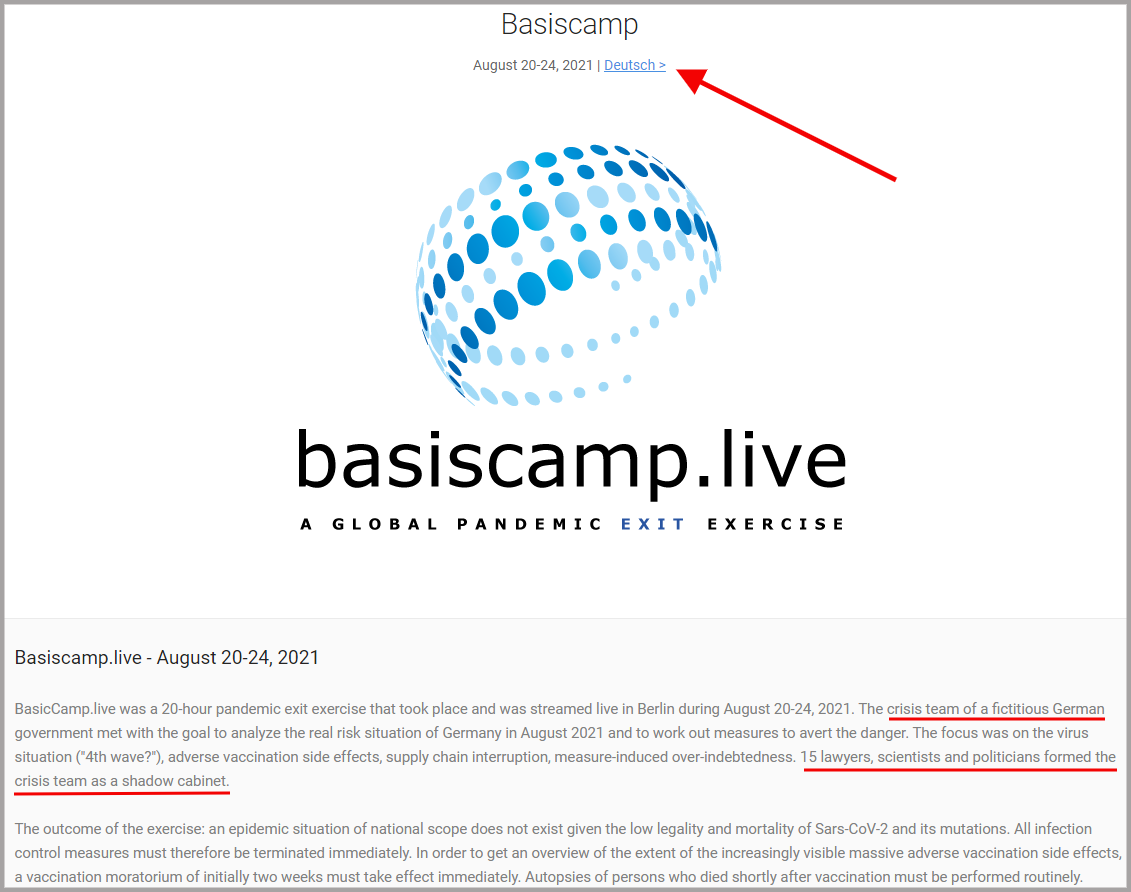 Further, we found the viral video uploaded on their Instagram handle with a German caption which mentions that the video is a part of a simulation game. This makes it very clear that the video is not a real announcement made by the German government. The video can be heard in German language without any voice over.
Conclusion-
Fact Crescendo found the claim made along with the video to be False. The viral video on social media does not show German Government officials banning the administration and production of the Covid vaccine. It originally is a part of a simulation game where several people took part and pretended to be German government officials.
Title:COVID-19 Vaccination has NOT been banned by the German Government.
Fact Check By: Aavya Ray
Result: False