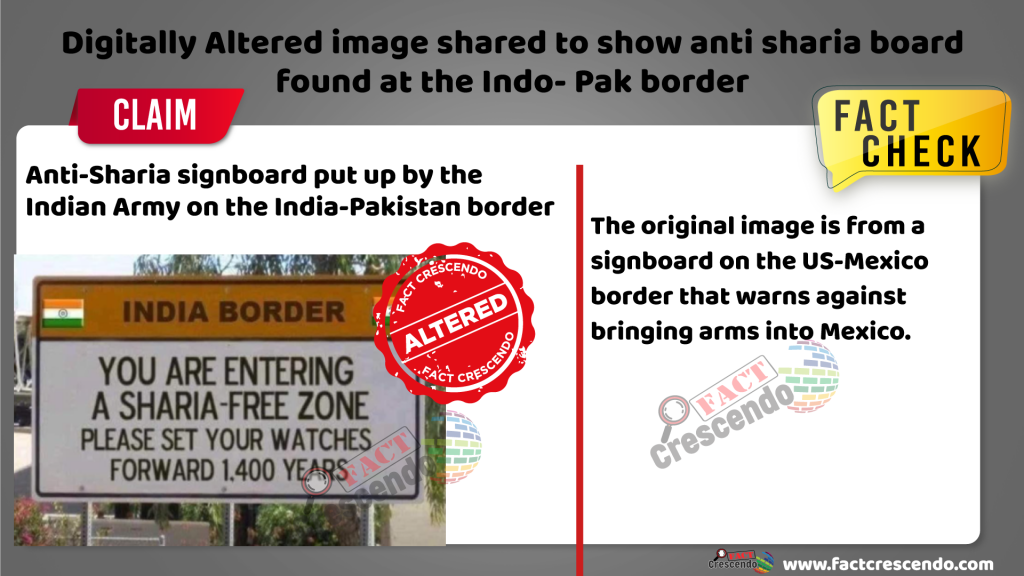 Amid rising clamour for implementation of the Uniform Civil Code, an image of a signboard is going viral on social media.
The Delhi High Court has backed the implementation of a Uniform Civil Code in the country. A Uniform Civil Code involves having a common set of laws governing marriage, divorce, succession and adoption for all Indians, instead of allowing different personal laws for people of different faiths. The aim of such uniformity is meant to ensure equality and justice for women in particular, who are often denied their rights in marriage, divorce and inheritance under patriarchal personal laws.
The signboard displays an anti-Sharia message, allegedly by the Indian Army The text on the signboard reads, "India Border: You are entering a Sharia-free zone. Please set your watches forward 1,400 years". The claim made along with this image is that this signboard was put at the India Pakistan border when one crosses over and enters India.
The caption of the post says "At the India Pakistan border when you cross into India. This is a really insightful and hard-hitting statement. The official agency that came up with this must be sincerely complimented."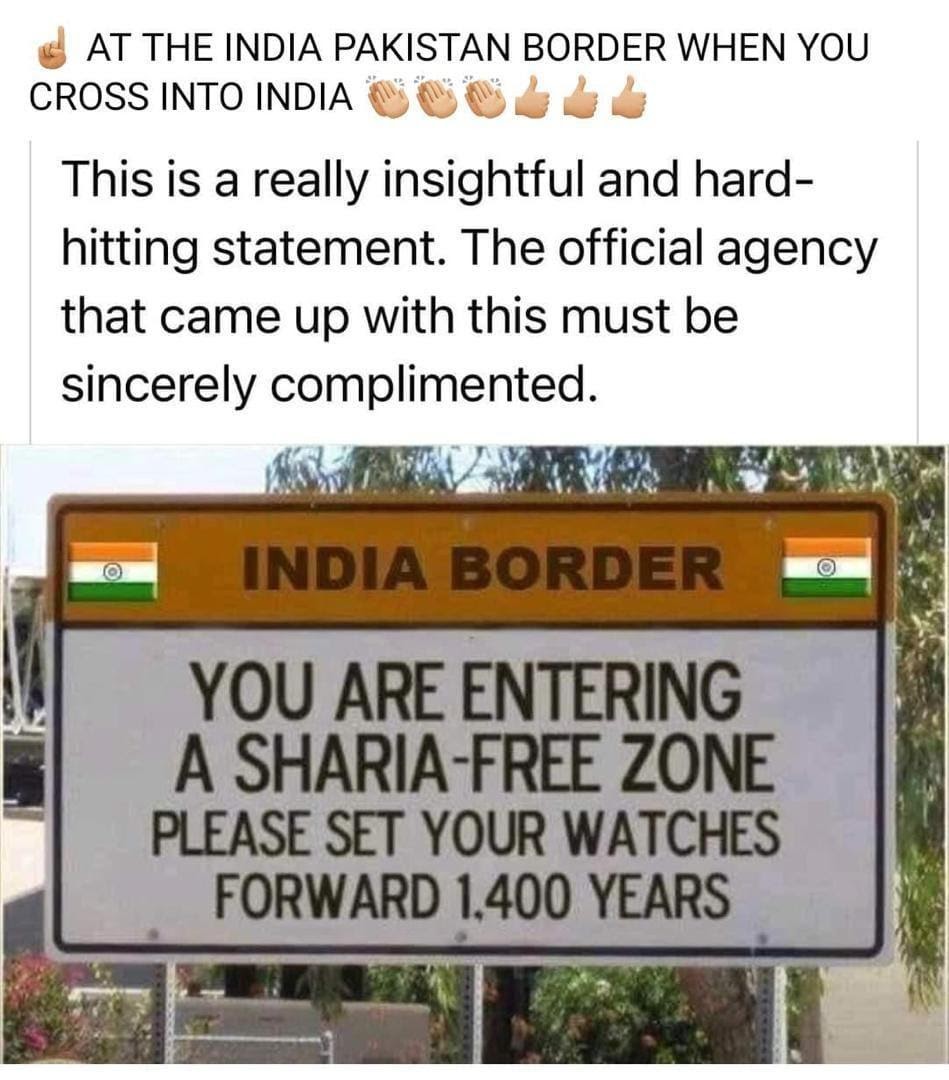 Fact Check-
We started our investigation by running a reverse image search on Google which led us to the original version of the image in a photo essay by American journalist Molly O'Toole, published in 2010.
In the original image, the text in English and Spanish on the signboard reads, "Weapons and ammunition illegal in Mexico". The picture description says, "A sign at the border in San Luis warns against bringing arms into Mexico. U.S. Attorney Dennis Burke says that arms trafficking to Mexico is a major problem."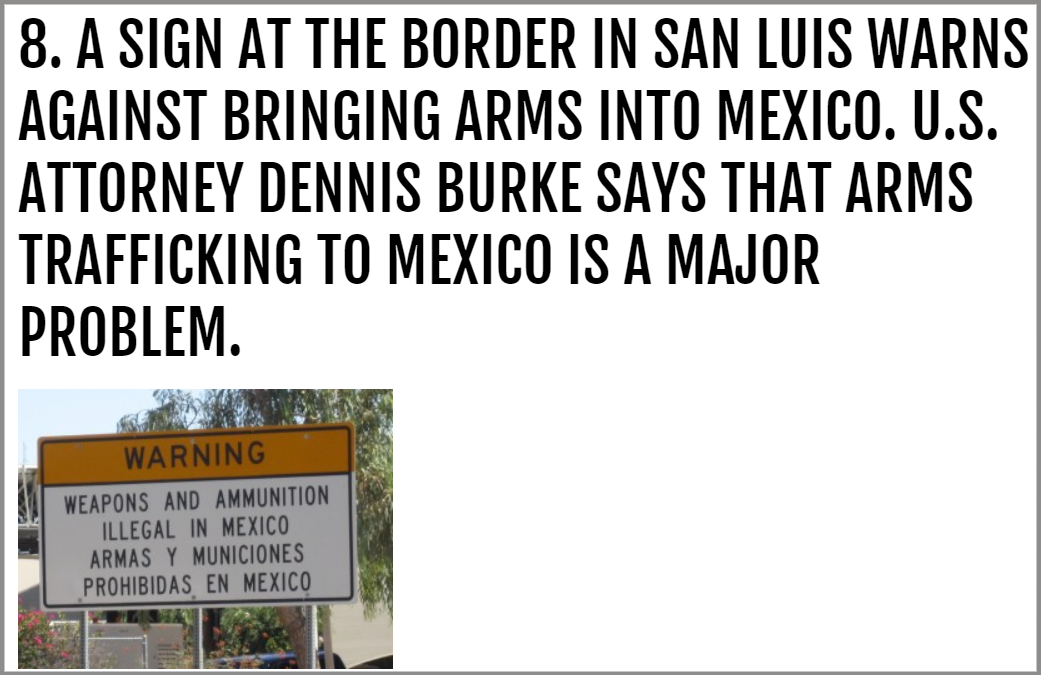 According to the essay, the image was among several pictures clicked by Molly O'Toole on a 852-mile, 72-hour trip, across the Southwest border, from San Diego, California, to Arizona and back. Upon observing the picture, we found that the image has been digitally edited. You can see the comparison between the original image and the viral image can be seen below.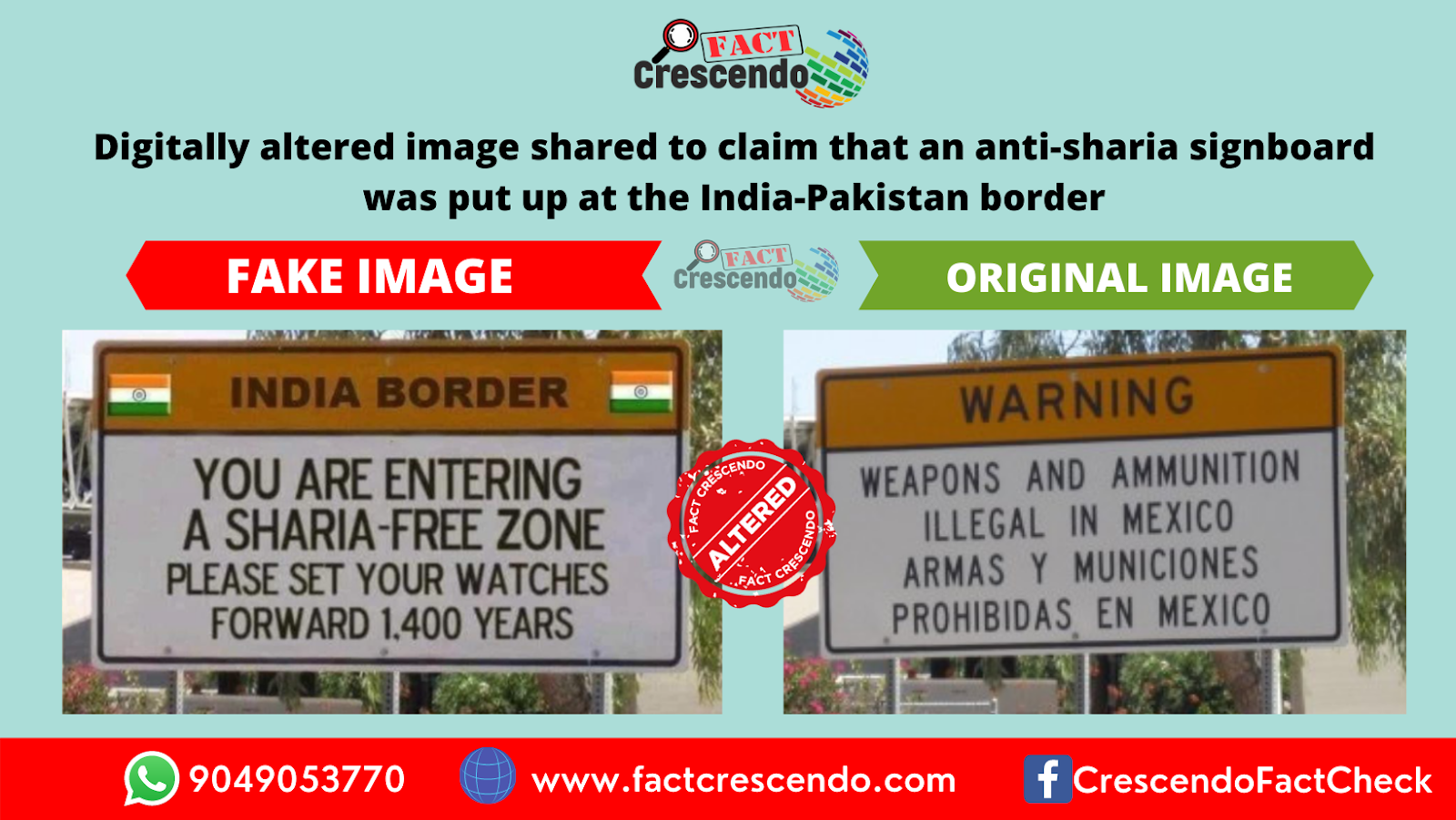 Conclusion- Fact Crescendo found that the viral image on social media is digitally altered. The viral image is morphed. The original image is from a signboard on the US-Mexico border that warns against bringing arms into Mexico.
Title:Fact Check- Digitally Altered image shared to show anti sharia board found at the Indo- Pak border
Fact Check By: Aavya Ray
Result: Altered