After the recent violence in France, where a teacher was beheaded in Paris over a controversial sketch of the Prophet Mohammad, social media is swamped with misinformation related to the ongoing protests in France. Amidst this, a video of a handcuffed woman being pushed on the ground face-first is being widely circulated claiming that the French police tried to rip off a Muslim woman's burqa and assaulted her when she resisted.
The video is being widely shared on Facebook with the caption "French police arrest young Muslim girl and by force this Nazi police forcefully trying to take her scarf off from young lady's head, after that so horrible western democracy."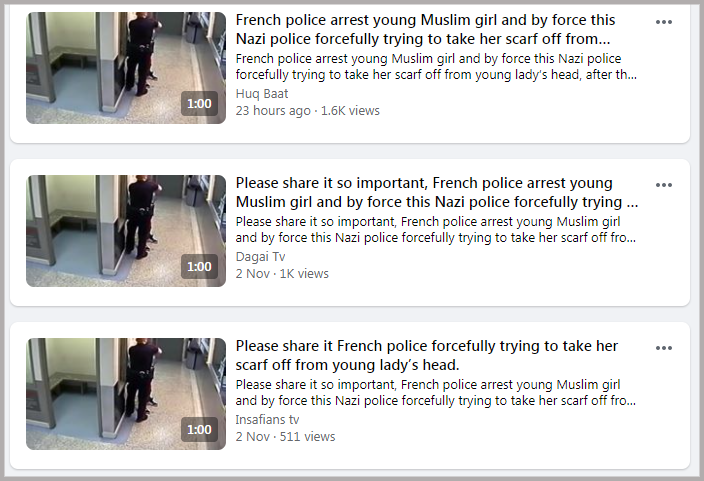 Fact Check-
We started our investigation by running a reverse image search on one of the key frames by InVid- We Verify which led us to news reports published by Canadian media such as CBC published on 27th October 2020. According to the report, the viral video is a court evidence from Dec.13th, 2017, Dalia Kafi was arrested by Constable Dunn for breaching her curfew. At the arrest processing unit, Kafi says she backed away from Dunn when he attempted to remove her headscarf. Dunn can then be seen throwing the handcuffed woman to the ground face first.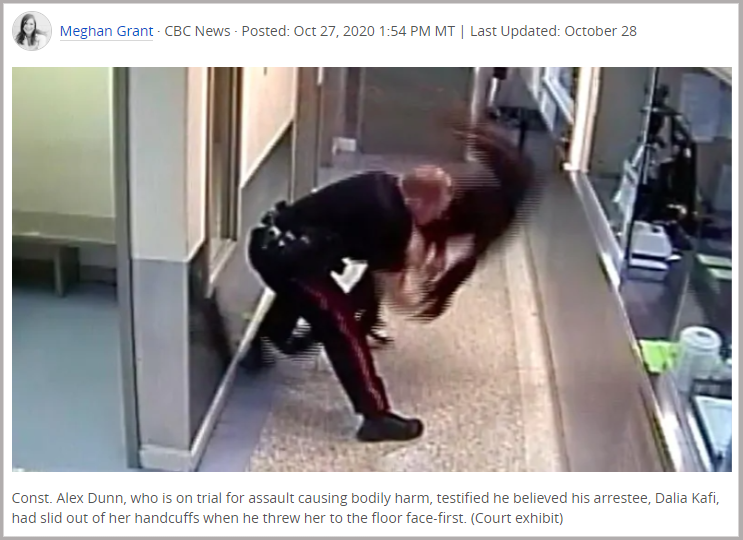 A longer (6 minute) version of this video was published by Global News on 27th October 2020 mentioned that the video of a violent confrontation between a Calgary police officer and a woman arrested in 2017 was released in court. The police constable is Alex Dunn who is on trial on a charge of assault causing bodily harm in connection to the arrest. The video originally dates back to 13th December 2017 which shows Dunn escorting a woman, Dalia Kafi, into the arrest processing unit to have her picture taken. The report also mentioned that constable Dunn was charged in 2019 at which time he was suspended with pay, but is back working with the Calgary Police Service.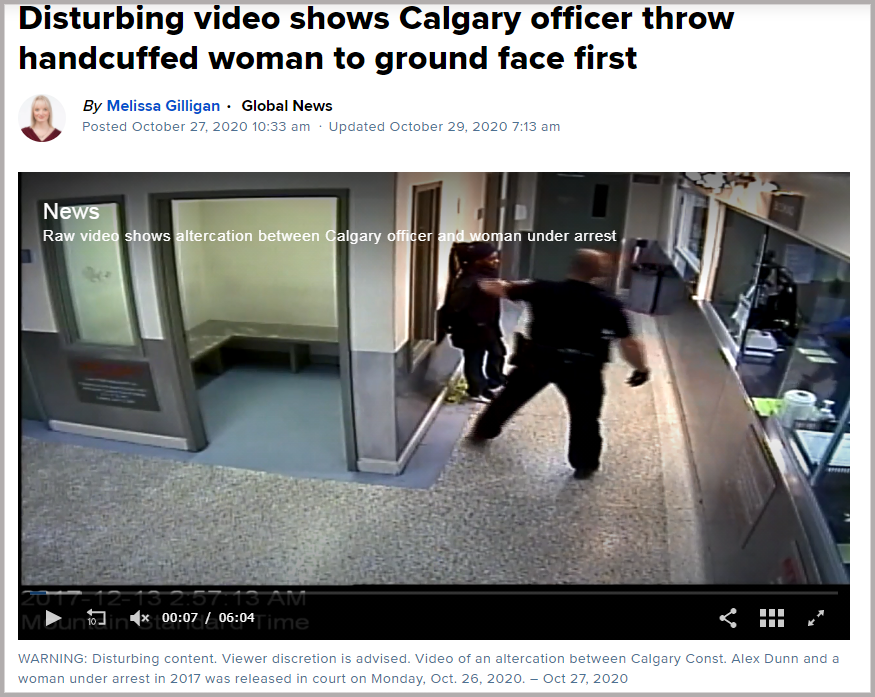 On a Google search we found that Calgary is a city in the western Canadian province of Alberta. According to a report published by De24 on 29th October 2020, the shocking footage of the incident was shown to the court this week, and Provincial Court Judge Michelle Christopher agreed to make it available to media members. Kafi was arrested for allegedly violating a court-ordered curfew.
Conclusion- Fact Crescendo found that the viral video is being falsely shared as being from France. The video is originally from Calgary, Canada from the year 2017 when a woman was arrested for violating a court-ordered curfew. The video has no relation with the ongoing tension in France.

Title:Video of police assaulting a Muslim women is not from France
Fact Check By: Aavya Ray
Result: False