A picture depicting Hindu deities on a hospital bed remains the subject of discussion on social media forums, with social posts claiming that the picture shows priests treating coronavirus-infected deities in India. It is being said that it is a quarantine centre.
The title of the post states that- "Country of fools. Even God has coronavirus. There is no limit to foolishness, stone sculptors are also getting quarantined, and treatment too is being done by human beings! Take care of yourself. Do not trust God, because God himself is in the hospital , depending upon human beings … This is our India. "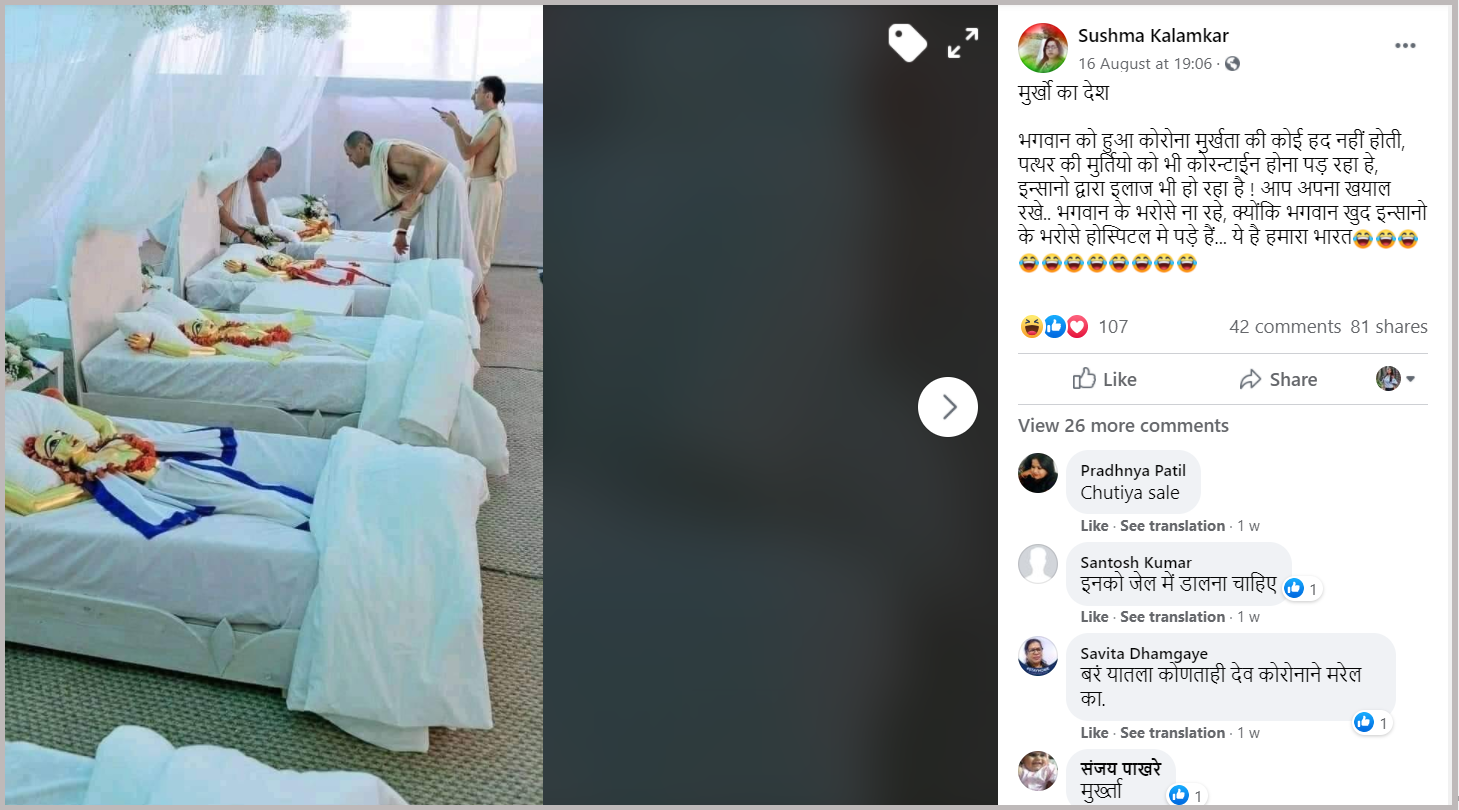 We started the investigation by conducting a Yandex Reverse Image search, which resulted in a YouTube video showing the picture that we saw in the aforementioned viral claim. A YouTube channel named Valmikidas uploaded a video on 26th July 2019, in the title of which is written in Russian language " Darshan of Sri Pancha-Tattva in Omsk, Russia (2019-07-26 20-20)"
This YouTube channel has mentioned more information about the above Sri Pancha Tattva, by uploading another video on 26th October, 2019. It is written in the title of the video-
"Establishment of Sri Sri Pancha Tattva deities on 26th July,2019 in Omsk." At 08 minutes and 30 seconds, we can see the scene shown in the viral picture. According to the video's description, these scenes are from the day "when the idols of gods were established". When we searched about Omsk, we came to know that Omsk is a city in Russia.
We then had a look at Valmiki Das's Instagram account and noticed the same picture which is now viral on social media. According to the ISKCON website, initially, cleaning is done before establishment ceremony of the deities, where as in the last phase, Gods are made to sleep on a bed made of grains.
We also found some more pictures from this ceremony, which was held in Russia which you can see below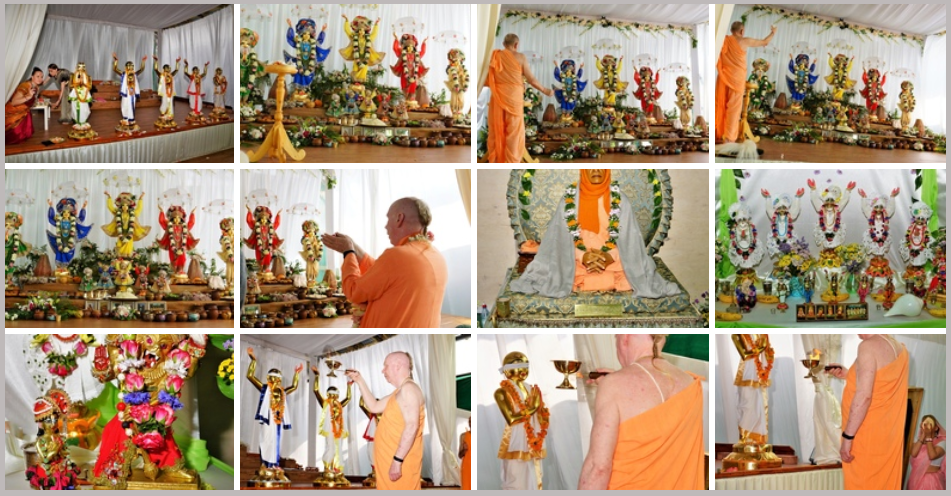 Valmiki Album | Valmiki Facebook Account
Conclusion: After fact-checking, we found the above post to be incorrect. The picture of a ceremony held in Russia last year is being linked to the current coronavirus epidemic in India as a quarantine center of coronavirus infected deities.

Title:Pictures Panch Tattva celebrations held in 2019 in Russia spread as deities quarantined in India
Fact Check By: Aavya Ray
Result: False