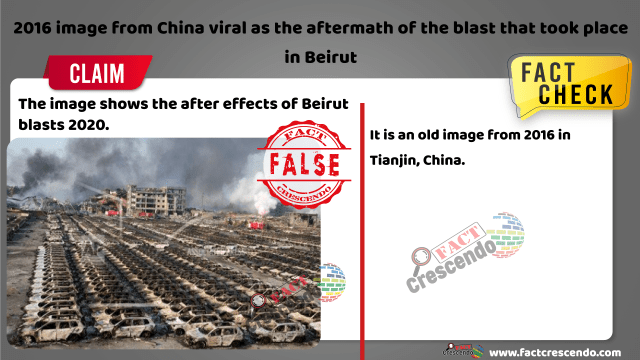 A massive explosion rocked Beirut on Tuesday, 4th August 2020, flattening much of the city's port, damaging buildings across the capital and sending a giant mushroom cloud into the sky. The explosion appeared to be centred around Beirut's port and caused wide scale destruction and shattered windows miles away. Amidst this a viral photo of a line of burnt cars parked side by side is being shared on social media claiming that it was taken after the massive explosion that ripped through the Beirut port in Lebanon.
The post mentions "After the Devastating Explosion, Burnt Imported Cars on the port of Beirut."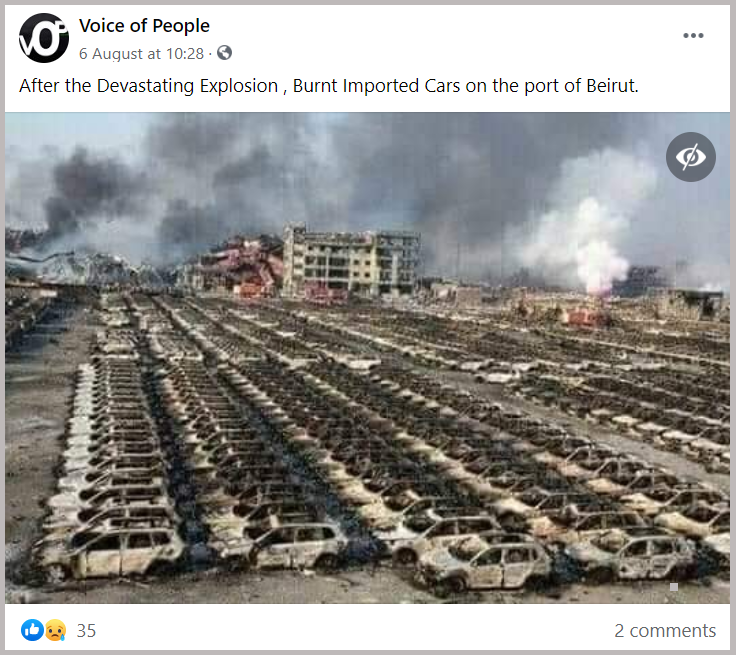 Fact Check-
We started our investigation by running a Google reverse image which led us to an article published in August 2015 by BBC which says that the picture was taken after the Tianjin blast in China. We can see that the image contains AP's (Associated Press) logo in the right-hand side corner of the image. According to the The New York Times the blast was a result of mismanagement at a chemical warehouse and lax oversight by regulators, claimed 165 lives.
BBC Archive Link | New York Time Archive Link
Next, we ran a keyword search on Google to find the same image on AP Images which led us to the image published on 17th August 2015. According to the description of the image it was captured on 13th August 2015 by Ng Han Guan in China's Tianjin municipality. The description mentions the following "In this Thursday, Aug. 13, 2015 file photo, smoke billows from the site of an explosion that reduced a parking lot filled with new cars to charred remains at a warehouse in north eastern China's Tianjin municipality. Foreign companies have suspended operations around the Tianjin port as officials scramble to contain the toxic fallout of last week's deadly chemical explosions. Toyota, which has operations near the evacuation zone around the blast, said it had suspended three production lines, which account for over half of its China capacity, through Wednesday, Aug. 19."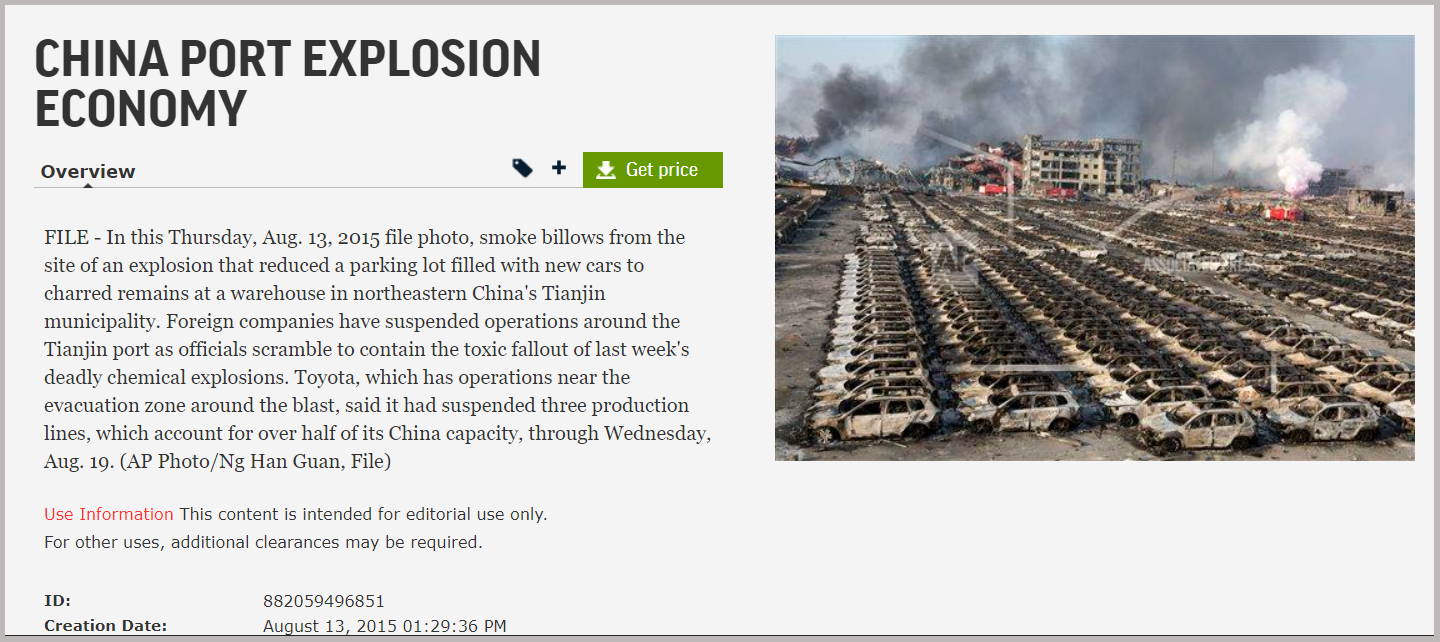 Conclusion- Fact Crescendo found the above mentioned post to be False. The viral image on social media does not show the after effects of the Beirut blasts. It is an old image dating back to the the year 2016 from an incident that took place in Tianjin, China.

Title:2016 image from China viral as the aftermath of the blast that took place in Beirut
Fact Check By: Aavya Ray
Result: False